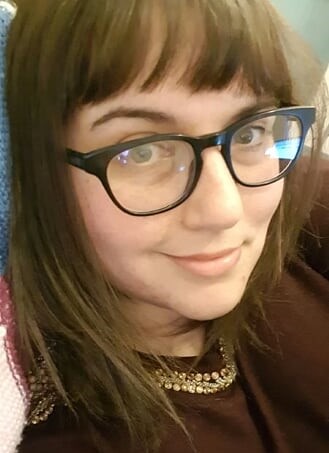 Over the past decade, politicians from across the House have spoken of how much more needs to be done to ensure that all parts of society feel the benefits of economic growth. Since the Credit Crunch, the economy has grown (albeit steadily) in terms of the UK's Gross Domestic Product (GDP) – but has this measure of economic performance had its day?
In this article, Claire Spencer (Senior Policy Adviser – Public Services & Inclusive Growth, West Midlands Combined Authority) provides an insight into the concept of 'inclusive growth' and how it is being utilised across the region to deliver lasting benefit to all communities.
When inclusive growth emerged as a term, it was to capture the dissonance experienced by society in the wake of the global financial crisis. Something wasn't working: the traditional measures of a healthy economy – growth, jobs, and trade – had become decoupled from prosperity. It was too easy for an economy to grow without people shaping or benefiting from that growth, and that had to change if we were to avert widespread poverty, ill health and social unrest.
Sadly, it had yet to change before we entered a new crisis – the Covid-19 pandemic – which teaches us something more about why inclusive growth matters: the closeness of the relationship between health and wealth. There is no strong economy if people and their support networks are unwell, and, crucially, people who are economically precarious are more likely to become unwell. Investing into healthy people should not be viewed as a cost to the economy: it is the point of economic activity, the means by which those people are able to be purposeful, productive, creative and connected.
The region's initial research into the health inequalities experienced by people during the pandemic uncovers some of the reasons why that is so. Certain roles – which tend to attract the lowest wages – are impossible to do socially distanced. Carers, couriers, bus drivers, nurses, cleaners: all have been vital, but none without risk to the people who do those jobs. People living in crowded accommodation are more likely to become unwell with Covid-19, and more likely to pass it on. People on low incomes are more likely to live in an area with poor air quality and less likely to have a garden, because that is what 'affordable' often means. And for too many people, all of the above apply, disproportionately so for people who are Black or Asian, or who live with disabilities.
Understanding this is important, but acting decisively on what we know about their precarity and inequality and its effect on their potential as we plan and invest into our recovery is more important still. The Inclusive Growth Unit (IGU) – a partnership between WMCA and organisations which bring in different expertise – aims for the region to foster:
…a more deliberate and socially purposeful model of economic growth – measured not only by how fast or aggressive it is; but also by how well it is created and shared across the whole population and place, and by the social and environmental outcomes it realises for our people.
This is a definition that is about how and where as well as what. It matters that people who live and work in the West Midlands get to say what good looks like for them and their places: they are the experts. It places the world that people want to live in and the sustainability of that world as the ultimate goal of economic activity. It draws on the work of some of the most creative thinkers in this space, including economists like Kate Raworth and Mariana Mazzucato, both of whom argue that economics should serve social and environmental missions, and not the other way round.
To enable this in practice, the IGU has developed a suite of tools that help anyone who is involved in developing policy and investment to do this well:
The Inclusive Growth Framework ('what good looks like'): a set of indicators that balance social wellbeing, fairness, and environmental regeneration.
The Inclusive Growth Decision-Making Toolkit ('making all investments inclusive'): a process which augments traditional project initiation and appraisal to ensure that the intended beneficiaries of investments actually benefit.
The Inclusive Growth Tests ('evaluating success'): four tests which cut across the Framework to check that the above has worked – e.g. evaluating what the final proposals do for future generations.
These tools are being piloted with local authority partners, which are well accustomed to aligning economic and social interests, and they are helping us to improve and iterate the tools as we apply them to real places and investments. The IGU is also embedding them in all of the decision-making processes at WMCA. Furthermore, the commitment to inclusive growth is manifesting across our work: for example, we now have a definition of housing affordability that is defined by people's incomes, not market rates – and homes built with WMCA resources must adhere to it.
Inclusive growth requires us to work together across sectors and places, to grow things other than financial transactions, and to ensure that the value of investments accrues to local people. Our hope is that these tools can help anyone to design and improve policies and investments with any beneficiary in mind – whether that person is a care leaver, a single parent, or a courier. There is no doubt that this makes things more complex: inclusive growth requires more thought and nuance than 'any growth'. But that is not a bad thing. You can add to GDP by building and knocking down the same house, over and over again, and we demonstrably don't want that: we want to use economic activity to unlock value, with and for everyone in this region. It is what they deserve.
About Claire Spencer:
Claire is a committed localist who combines a passion for empowering communities of place and interest to make change with a commitment to creating the conditions for collaboration to thrive. She is currently working with the West Midlands Combined Authority as a senior policy adviser within the Public Service Reform team, focused on shaping and delivering the region's inclusive growth agenda, which sees public services and economic activity directed towards the same social and environmental missions.
Claire has worked across the public, private and third sectors, founded a community renewables co-operative, and has also held public office as a councillor in Birmingham
Connect with Claire on Twitter
Connect with Claire on LinkedIn