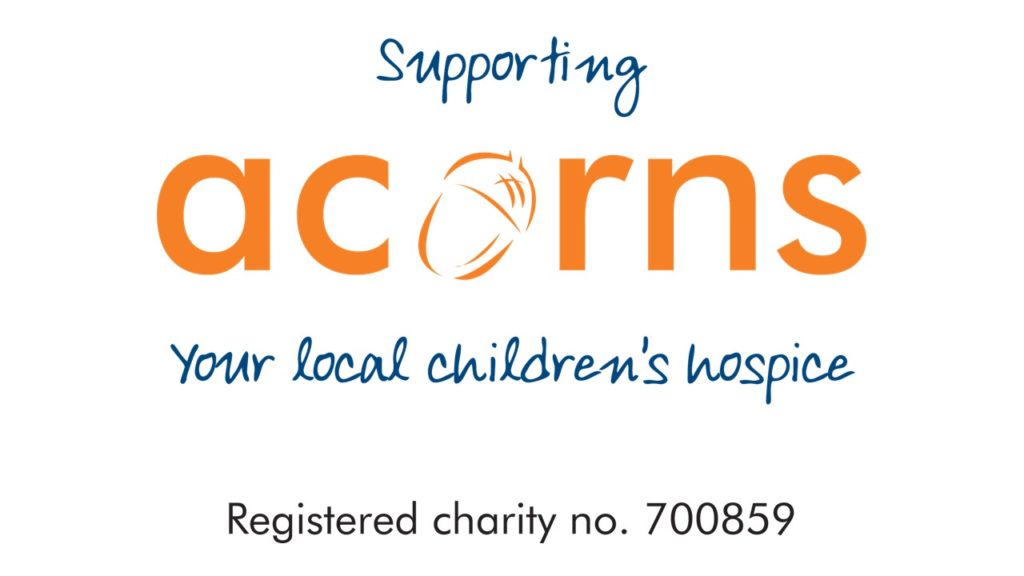 We are delighted to support Acorns Children's Hospice as our selected charity.  
About Acorns Children's Hospice
"Acorns provides care for babies, children and young people, who have life limiting or life threatening conditions. We offer a network of specialist palliative nursing care and support for local families.
Caring for a child with complex medical needs can place unimaginable demands on a family, both physically and emotionally. When time is short every moment is precious which is why, as well as providing specialist care, we help families to make lasting memories.
Quite simply, we're here to support families on their journeys, in any way we can. Our package of care is tailored for each individual child to meet their medical, emotional, cultural, religious and spiritual needs.
In the past year, we have supported over 732 children and more than 940 families across the West Midlands, including those who have been bereaved.
We provide care from our three hospices, as well as in the family home and the community. Our hospices are open 24/7, 365 days a year, ensuring we're here for children and families when they need us most.
Acorns in Birmingham, based in Selly Oak, supports families from across Birmingham, North Warwickshire and Coventry
Acorns in the Black Country, based in Walsall, supports families from Walsall, Sandwell, Dudley, Wolverhampton, Staffordshire and Shropshire
Acorns for the Three Counties, based in Worcester, supports families from Worcestershire, Herefordshire, Gloucestershire and South Warwickshire
Each of our hospices are purpose built with 10 specially decorated bedrooms catering for children and young people from birth to 18 years of age. They are designed to be a homely environment to help children enjoy their stay and make the most of every day."