In this article, Paula Shalloo (Member of the Steering Committee for Birmingham Leaseholder Action Group 'BrumLAG') provides an overview of an emerging national scandal, which is destroying the lives of millions across the country.
The situation is complex; the price tag of fixing the properties is astronomical – but how can it be right that leaseholders should be the ones to pay the repair bills, on properties that they bought in good faith?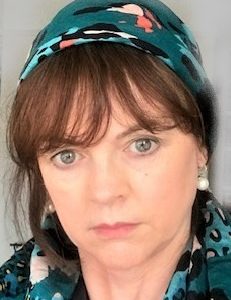 Imagine waking up tomorrow to discover your apartment block is wrapped in flammable cladding and has other fire safety defects so serious that the whole building could burn to the ground in a matter of minutes. So serious that the fire service immediately insists on a 24-hour fire patrol, or 'waking watch'.
Your first instinct is to sell up and move but no mortgage provider will lend on an unsafe property, so you are stuck.
You then receive an estimate of several million pounds for remediation work to make your building safe and are told that you and your fellow leaseholders will have to foot the bill. Your share of that bill could be anywhere from £40,000 to £100,000 depending on the size of your block.
In a final hammer blow, your buildings insurance goes up by 1000%.
For hundreds of homeowners in the West Midlands, this is not an imaginary scenario. This is the reality they live with every day due to the cladding scandal.
The Birmingham Leaseholder Action Group (BrumLAG) was set up in February 2020 by residents of Islington Gates in Birmingham city centre who found themselves faced with this nightmare. They have since been joined by hundreds of similarly affected leaseholders. BrumLAG has joined forces with Grenfell United, UK Cladding Action Group, Manchester Cladiators and other campaign groups under the End Our Cladding Scandal banner to demand urgent, national action from the Government to solve the cladding crisis.
How many are affected?
As many as 4.5 million homeowners in England and Wales may be unable to sell their properties due to fire risks or because they cannot prove their building is safe. This includes an estimated 16,000 leaseholders in the West Midlands who may be living in unsafe buildings. The full scale of the problem is difficult to pinpoint because some buildings are yet to be surveyed, and there is a national shortage of qualified professionals.  One thing is certain: leaseholders already paying for interim measures and inflated insurance cover are suffering severe emotional distress and are quickly running out of cash.
Who should pay?
The Government has set up a £1 billion fund to remove and replace unsafe non-ACM cladding on residential high-rise buildings over 18m. However, the Housing, Communities and Local Government Select Committee has stated that "funding will need to be increased to address all fire safety defects in every high-rise or high-risk residential building – potentially costing up to £15 billion." Combustible cladding is only part of the problem; other serious fire safety issues (missing fire breaks, dangerous insulation, faulty fire doors) are not covered by the Building Safety Fund. In Birmingham alone, four apartment blocks have reported remediation estimates totaling over £45 million. With 2,784 applications to the Building Safety Fund, it's clear that many buildings will either receive no funding or will be left with an enormous shortfall.
What of the developers and builders who built and sold these properties? Despite their enormous profits – often made with the help of Government subsidies – very few housebuilders have accepted responsibility or contributed to cladding remediation costs. In some cases, the companies are no longer in business so there is no one to hold to account. Legal action against the builder may not be possible due to the standard limitation period of six years to make a claim. Furthermore, if the construction met regulations at the time of build, that points to a failure of the regulatory system. Incredibly, some housebuilders linked to the cladding crisis remain on the Government's preferred delivery partner list and stand to make further profits from contracts to carry out remediation work.
Funding Proposals
The Leasehold Knowledge Partnership (LKP) charity has put forward a proposal that the Government should provide funding up front, then look to recoup it through levies on the construction industry, a proposal that has been endorsed by cladding campaigners.
By contrast, an alternative proposal whereby the Government would offer long-term, low-interest loans to the freeholders of affected blocks has been strenuously opposed by campaign groups. The archaic leasehold system of home ownership allows freeholders to pass costs to leaseholders through service charges, so the proposed loan scheme would effectively impose a 'cladding tax' on leaseholders. For many of those affected, this would be the equivalent of a second mortgage on top of the large bills they are already paying for interim safety measures, insurance and other costs.
Harrowing stories
Behind all the statistics lie heart-breaking stories of ordinary people whose lives have been turned upside down by the cladding scandal. A survey by campaign group UK Cladding Action Group (UKCAG) showed that around 90 per cent of those surveyed had seen their mental health deteriorate; shockingly, 23 per cent of those surveyed had considered suicide or self-harm.
One young Birmingham leaseholder says, "If I am expected to foot the bill to remediate my development then it will break me, not only financially but mentally. I faced homelessness in 2014, and it took everything I had to get myself out of that situation. I really don't know if I have it in me to go through it all again. I've managed to keep this part of my history from my family and most of my friends and thought it was something I would never have to revisit. But the cladding crisis has brought all my fears to the surface again."
Another leaseholder tells of being prescribed antidepressants to cope with the stress of being stuck in a one-bedroom flat with an active toddler and no prospect of moving to a larger home. And it's not just young, first-time buyers who are caught up in this crisis. There are retirees whose pensions are being wiped out by interim costs and who now face an impoverished old age despite having worked hard and saved all their lives. There have already been bankruptcies and no doubt more will follow if the Government does not step in. For those in certain regulated professions, such as law, accountancy or banking, bankruptcy means not only financial ruin but the loss of their livelihood as they would no longer be allowed to practice.
Political Support
The 'End Our Cladding Scandal' campaign has the backing of politicians from across the political spectrum. In the West Midlands, Mayor Andy Street supports BrumLAG and meets regularly with leaseholders to hear their concerns. MPs Preet Gill and Shabana Mahmood also are providing sterling support to their constituents. MP Andrew Mitchell has publicly backed the End Our Cladding Scandal campaign. The lack of response from many other West Midlands MP, however, is disappointing and somewhat puzzling. Even if their constituents are not directly affected by the cladding crisis, they will certainly have children and grandchildren living in towns and cities across the country who are struggling to cope with the stress of living in unsafe homes and the prospect of life-changing bills.
Fire Safety Bill
The Fire Safety Bill and the Building Safety Bill are expected to come into effect this year. One of the most contentious issues relating to both Bills is the issue of who should pay for cladding remediation costs. In November, the House of Lords passed three amendments to the Fire Safety Bill which included banning leaseholders from bearing fire safety remediation costs. Conservative MPs Stephen McPartland and Royston Smith have tabled a further amendment, which has already won the support of almost 50 cross-party MPs. At the time of writing, the Labour Party has just announced a motion, to be debated in the House of Commons on Monday 1st February, urging the Government to provide upfront funding for cladding remediation and to protect leaseholders from the costs by pursuing those responsible.
MPs in the West Midlands must work together and support these amendments to protect innocent leaseholders from being landed with unaffordable costs to fix mistakes not of their making.
The campaign to end the cladding scandal is not party political. It is about doing what is morally right.
About Paula Shalloo:
Paula is on the Steering Committee of the Birmingham Leaseholder Action Group (BrumLAG). She lives in Edgbaston in an apartment block with fire safety defects that will cost an estimated £13.8 million to remediate.
Follow BrumLAG on Twitter: https://twitter.com/BrumLag
Follow the End Our Cladding Scandal campaign on Twitter: https://twitter.com/EOCS_Official
Further information on BrumLAG can be found on their website: http://brumlag.org/