In recent years, Mental Health and Wellbeing have become much more prominent themes across our lives and broader society, but yet suicide is still the biggest killer of men under the age of 50 .
In this article, Julie Bentley (CEO, Samaritans) introduces 'five key principles' on which anyone designing, running, or commissioning wellbeing groups for men should consider to help services appeal as relevant earlier in life and crucially, before, men reach the 'point of crisis'.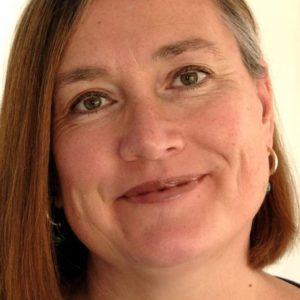 During these incredibly difficult times, it is impossible not to have been affected by the coronavirus' impact in some shape or form, but we know that the impact of the challenges from coronavirus will not be felt equally. It is the most vulnerable groups who are likely to be disproportionately affected.
One such group is middle-aged men who have been at the highest risk of suicide for decades, with suicide the biggest killer of men under 50. In fact the latest data from 2019, shows middle-aged men accounted for around a third of suicides. While the male suicide rate in the Midlands was slightly below the national average, the long-term impact of Covid-19 on many aspects of our lives means we must be prepared to work even harder to help those in need.
Our previous research has shown that that things like relationship breakdown, unemployment and not having the same type of social network as most women, have a role in increasing the risk of suicide for middle-aged men. We also know that men who are less well-off and living in the most deprived areas are up to 10 times more likely to die by suicide than those who are more well-off and living in affluent areas. This is particular pertinent in the Midlands, with latest government figures placing Birmingham seventh in the list of most deprived local authorities nationally.
Across the Midlands, Samaritans has more than 1,100 listening volunteers who give their time to help provide emotional support to those in need. Some of the calls they respond to are life-changing, and in some cases lifesaving.  Bur while our branches continue to reach out to organisations within the region to strengthen support available, we know more can – and needs – to be done in order to help those in need.
Over recent years, there's been a positive focus on breaking down barriers and stigma around mental health, encouraging people to seek help and offering them support for their wellbeing. But we know men in particular may find it hard to discuss their feelings and recent Samaritans research, Out of Sight, Out of Mind, which explored the experiences of less well-off, middle-aged men, found that they were struggling for years without any form of support. Community-based wellbeing initiatives weren't seen as relevant to them, until they had reached the point of crisis.
In response to this, through a series of workshops, we spoke to men whose lives were at risk of going down a negative path, having experienced some risk factors such as job loss or losing touch with friends or family. Crucially though, they had not hit a crisis point in terms of their mental health. We wanted to understand what resonates with them and what they wanted from wellbeing services. We started by exploring what a 'good life' meant to them. We then discussed how example activities and initiatives resonated and how those activities or services might support their wellbeing and that idea of a 'good life'.
Through this process we tested the success of existing services, and these discussions have resulted in five key principles on which we have based a new handbook for anyone designing, running, or commissioning wellbeing groups for men. This includes charities, local government, community groups, social enterprises, health boards and trusts. – Engaging men earlier: a guide to service design  is aimed at helping services to appeal as relevant earlier in life, before the point of crisis.
The first key principle is using activities to facilitate conversation. Men we spoke to recognised the importance of talking to others, making friends through new activities and fostering strong social connections and networks. However they were most keen on those initiatives based on an activity, which provides participants with something to do, as well as the opportunity to chat and meet other people.
Secondly services need to be accessible. Wellbeing initiatives need to feel accessible and open. Our respondents were clear that activities which appeared exclusive or financially inaccessible are not appealing.
Third is the need to communicate clearly. Many of the men we spoke to, especially those in the older category (46-59 year olds), preferred activities with greater structure and expressed concern that less structured activities would be unproductive or a waste of time.
Principle four is fostering meaningful relationships over time. While explicitly framing initiatives and activities around 'making friends' was not popular with the men we spoke to, strong relationships were recognised as being crucial to maintaining wellbeing. Initiatives can provide a route to help men develop friendships with people who they share interests with, can trust and turn to in tough times.
And finally principle five is around fostering a sense of achievement. Wellbeing initiatives for men should aim to foster a sense of achievement among participants. They should also aim to develop participants' skills where possible. In doing so, they can foster an important supporting principle: to help people feel confident in their abilities.
There are already some really strong examples of these approaches in the Midlands. The Walking Football Birmingham group is an example heralded within Engaging men earlier as demonstrating good practice of using activities to facilitate conversation. Formed in 2014, they've grown to more than 600 weekly participants from men in the 40s to 70s.
These key principles are tangible, and crucially workable in this age of social restrictions. We hope that they will make a direct difference to a significant portion of men across the Midlands, as well as to their friends, partners, children, relatives, and colleagues.   The need and timing could scarcely be more apt.
While we must ensure that improving and prioritising mental health services are central in all efforts to reshape and rebuild a post-Covid society, we cannot wait until then.   Too many people are struggling today, and we, at every level – regionally, locally, within our industries and communities- have the power to make a difference.
My hope is that our findings will help organisations in your area to make that difference real.
About Julie Bentley
Julie has been a charity CEO for over eighteen years and has led some of the UK's most well-known charity names including Action for Children, Girlguiding, Family Planning Association and the Suzy Lamplugh Trust. Julie joined Samaritans as CEO in November 2020.  She is currently Vice Chair of NCVO.
Julie began her career as a youth worker (after a stint of five years as a Post Person) and in the early 90's worked in some of the most deprived parts of SE London, working with young drug users and those involved in crime. She began her leadership journey at a charity called Charterhouse-in-Southwark where she was first a Manager of the young people centre and then over the next six years progressed to Assistant Director.
Through her career Julie has earned a reputation for her passionate advocacy of the voices of those with lived experience being at the heart of a charity and for her commitment to meaningful equity and inclusion. She has a reputation for driving change and for the authenticity she brings to her leadership.  At Girlguiding she created headlines when she described the century old charity as "the ultimate feminist organisation".
In 2014, she was named by Third Sector as the 'Most Admired Charity CEO' and in the same year was a castaway for BBC Radio 4's Desert Island Discs.
In 2019, she was awarded The Charity Times Awards for 'Outstanding Individual Achievement' and was voted by Charity Times readers as one of the sector's Most Influential Leaders.
Julie grew up in rural Essex and has recently returned there with her partner Sean after 26 years of living in South East London.
In 2020 Julie co-curated a book on experiences of sibling loss following the death of her brother.
Connect with Julie on LinkedIn
Follow Julie on Twitter
Follow Samaritans on Twitter
Whatever you're going through, a Samaritan will face it with you. Samaritans are waiting for your call – "We're here 24 hours a day, 365 days a year". Call 116 123 for free.