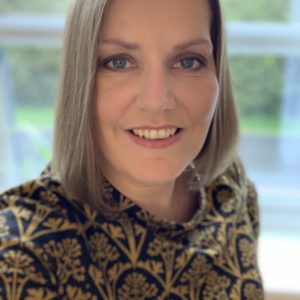 Citizens Advice estimates that 6 million people have fallen behind on their bills and that 12 million are now 'financially fragile' across the UK.
In this article, Kate Algate (CEO, Coventry Citizens Advice) explores who COVID-19 has hit the hardest and what could be done to support and catch those who are falling through the safety net.
"Sometimes out of crisis opportunities arise; and, for some, that has been true during the Covid-19 pandemic. Many businesses identified growth opportunities, were agile in adapting service delivery and are managing to maintain their workforce; whereas others have found difficulties re-organising a less flexible business model.
This lack of opportunity to be flexible – what some might call 'resilience' – is also evident in households reliant on benefit incomes who were, even before the pandemic, 'financially fragile'. There is no flexibility in their 'business model'.
The Government's Job Retention ('furlough') Scheme supported 'financially fragile' workers who might otherwise have been made redundant because of the economic impact of Covid-19 'lockdown'. Though initially time-limited, this initiative undoubtedly prevented significant added unemployment.  Nevertheless, these workers have a 'business model' which is also not easy to adapt.
Paying out of the public purse to keep people in work, out of debt, prevent social isolation and professional disconnection, and reduce the wider impact on the welfare benefits system has been acknowledged as a radical and, in the short term, cost effective use of tax-payers money. The issue now is how this level of support can be taken forward as the legacy of lockdown emerges – and how those with little pre-existing financial resilience can be uplifted.
————————-
More people have, and will continue to, enter the welfare benefits system for the first time due to the pandemic.  For those used to a 'reasonable and regular income' welfare benefits and wage support schemes will not match their pre-existing weekly living expenses let alone their debt liabilities. Some have, and will continue to, let debts accumulate and wait for better times. Others have, and will continue to, rely on credit to see them through.  None will be able to easily shake-off more than 8 months of disrupted and reduced income but their incomes and standard of living will eventually recover.
A more worrying group are those pre-existing recipients of welfare support, with no financial resilience, marginalised in the employment space, isolated in the digital space and ignored in the political space. These are the households who will still be there, struggling for enough money to pay for food, travel and utilities, long after the economy has re-opened for business.
————————–
Citizens Advice estimates that 6 million people have fallen behind on their bills and that 12 million are now 'financially fragile'. In Coventry, we are aware that over 70% of clients seeking debt advice have 'negative budgets'; that is, their income does not cover essential expenses.
Following an initial surge in debt enquiries after lockdown was announced, but before wage and debt protections came into force, demand for debt services dropped significantly through the months of lockdown.  However, with the Job Retention Scheme being replaced with a less generous alternative, council tax and other debt recoveries resuming, and eviction bans being lifted there have already been early signs of a 'perfect storm' of demand for debt services.
Despite substantial areas of the West Midlands under Tier Two lockdown restrictions, courts and debt collectors are beginning to resume their activities and households in financial difficulties are now starting to feel the pressure of recovery action before economic recovery has taken hold. As I write only the inevitable and predictable backlogs in court lists, along with some targeted protections for those in rent arrears directly attributable to Covid-19, are preventing a surge in evictions and repossessions.
———————-
The biggest single driver of debt advice from Citizens Advice is Council Tax arrears with issues of liability, vulnerability and bailiff behaviour to the fore.
Did you know that if you miss one monthly payment the household loses the option to pay by monthly instalments going forward? But did you also know that, for many councils, referral to an Enforcement Agency for those with a Liability Order is virtually automatic even where, if further checks were carried out, an attachment to earnings or deduction from benefit would be a much more equitable resolution of a council tax dispute? Bailiff referrals are often damaging and potentially avoidable.
Citizens Advice estimates that 1.3 million new households have fallen behind on their council tax. They also estimate that for those who seek help with council tax arrears, it will take 6 years to repay the arrears from the income available to them.  This increases to 7 years for those with rent arrears.
Unmanaged debt can quickly spiral out of control and unmanaged debt is almost unavoidable where a household has no financial resilience.
———————–
With issues mentioned above likely to increase rather than decrease in the coming months, the question is how do we support all of those who are financially fragile if the welfare system is not fit for purpose and the public purse is not a bottomless pit? Below are three places to start.
Make permanent temporary benefit uplifts and 'level up' support for the excluded – In March the rate of Universal Credit increased by £20 per week to help with the impact of the pandemic.  This uplift was noted as temporary and not applied to legacy benefits. The UC uplift must be made permanent and extended to those previously excluded.
Work together to reverse the 'debt spiral' – local authorities should continue to work with the advice sector to acknowledge the growth of 'negative budgets', reflect that trend in Council Tax recovery practices – particularly through the application of  discretionary awards to write-off liabilities in exceptional circumstances – and work harder to reach debtors before bailiff referrals become necessary.
Make the 'debt breathing space' work – The most valuable element in any household debt management strategy is time. Our experience shows that if clients have time to access independent debt advice they have a considerably improved chance of making reasonable and sustainable repayment arrangements. The government is scheduled to implement a 'debt breathing space' for those in difficulties by May 4, 2021. This must be made to work for all and not restricted in its scope or application."
About Kate Algate:
Kate is the CEO of Coventry Citizens Advice, an independent advice charity covering the city of Coventry. With a turnover of £3m, it is one of the largest Citizens Advice charities within England and Wales.
The charity supports over 10,000 people per year with over 50,000 issues.  They generated £12.7m financial gains for their clients for 2019/20, which was an increase of 28% year on year.
Kate previously set up the Neighbourhood and Home Watch Network as a national charity in 2010, working with Home Office Ministers to influence and change national crime prevention and policing strategies.
Prior to this Kate worked for two local authorities and has a BA (hons) in Criminology and Social Policy and a Postgraduate Diploma in Policing and Social Conflict.
Connect with Kate on LinkedIn