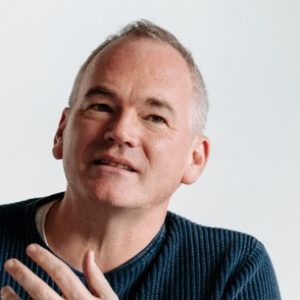 The review of post-18 education and funding in England led by Philip Augar and published in May 2019, now seems like a lifetime ago.  The landscape within which Higher Education operates has fundamentally changed and the Government will have to try to rebalance the books post pandemic (as and when that might be).
However, students are still paying the tuition fees that were such a major issue at the 2017 General Election and they are still having to pay back their student loans with fairly extortionate rates of interest being applied.
In this article, Paul Adams (Founder of 'The Grid' and 'Goldfish Ventures') introduces an innovative new model that could support the retention of graduates within the West Midlands – and crucially, tackle the injustices of the current system whilst supporting graduates to get a foot onto the housing ladder.
"The student loan system is broken, burdening young people with debts while they try to save for a new home. A new system of regional student loan funds tied to home purchase could address both these issues.
The United Kingdom is lucky to have London, a great world city which attracts global talent and investment. However for the regions this is a mixed blessing as its gravity also pulls in talent from the regions. Typically graduates get their first job either back 'home', in their university town or city…or London.  How can we rebalance this and encourage graduates either to stay in the West Midlands after graduating or even to return after a few years living in London?
The current student loans system is desperately in need of reform and the recent Augur review was a missed opportunity for dramatic change. According to the Department for Education (DfE) 47% of all student loan debt will be written off after 30 years, costing the taxpayer many £10billions. This level of  write-off contributes to the high interest rates charged for these debts – RPI+2.6% for a headline rate of over 5.5%. These high interest rates cause debts to mount up, increasing write-offs in a vicious circle.
But before the Student Loans Company (SLC) finally gives up on collecting this debt, graduates face an additional 9% margin income tax rate if they earn a reasonable income.  This is all while they are trying to save a deposit for their first home. The average age of a first time buyer has now risen to 34, up from 28 in 2007. We are creating a 'generation rent'.
There is a way to cut the Gordian knot of these interlinked problems by creating a system whereby student loan payments are returned to the graduate to be used for a deposit for their first home.
How would such a scheme work?

Students take out student loans as now, inclusive of the current tuition fee levels which maintains current income for universities. These student loans accrue interest at BoE base rate+0.5%, a big reduction on the current rate. Once the student graduates, they repay those loans once their income reaches a certain level, as now, but can voluntarily repay more.
Where this new scheme differs is that at any time the graduate can have back all of the loan they have repaid so far, to use as a deposit to buy a home. So they are saving for their deposit at the same time – and with the same money – as repaying their student loan. Crucially, they are not trying to do both.
Once used for a deposit the student loan no longer accrues any interest but the owner of the student loan (currently the Student Loan Company) has a charge on the property, after mortgage lenders. When the graduate moves or remortgages, that charge is paid off if there is enough equity built up in the property, or it is then rolled over to the next property. Eventually there will be enough equity in the house to pay it off and in the meantime, they pay mortgage rate interest (not 5.6%).  Their student loan has basically been wrapped up in their mortgage – an equity release from their future self.
The default rates for student loans should be significantly better than the current rates (where a huge number of loans will be written off) as students are positively saving for something they want and are less likely to default. As it is tied to a physical property, there should also be limited opportunity for fraud.
Finally unlike other suggested fixes to the system – eg lower tuition fees – it could be offered retrospectively to all those who have taken out loans in the past.
There are a number of changes that would need to be made to the current system. For example, credit agencies and mortgage lenders would need to agree that this would not count as 100% LTV mortgage, but as there are no longer any loan repayments for the student loan used as a deposit, this shouldn't affect the affordability calculation for a mortgage.
This system could be operated through regional funds to support graduates who want to return to their regions. I believe that the Mayor and the West Midlands Combined Authority( WMCA) should lobby central government to take over the delivery of Student Loans in the West Midlands, under this new model – with funding for graduates choosing to buy a home in the region. The advantage of this model is that it is tied to a property which has a physical location so we know if the student has genuinely returned to the region.
This new model would:
– keep current funding for universities
– ease the pressure on student loan repayments on graduates
– reduce student loan write-offs
– help fix the equally broken first time buyer housing market
– keep the same current principle of who pays for Higher Education
And all these benefits at no cost to public finances, in fact it may even save money as write-offs are dramatically reduced. All we need is a regional government to bold enough to ask for the powers to do it. Is the West Midlands Combined Authority that government?"
About Paul Adams:
Paul Adams is Founder of The Grid (a platform connecting innovators) and Goldfish Ventures (a digital venture creation agency). He is previously Head of Education at Virgin Startup and Entrepreneur in Residence at University of Birmingham.
Connect with Paul on LinkedIn
Learn more about The Grid by visiting here