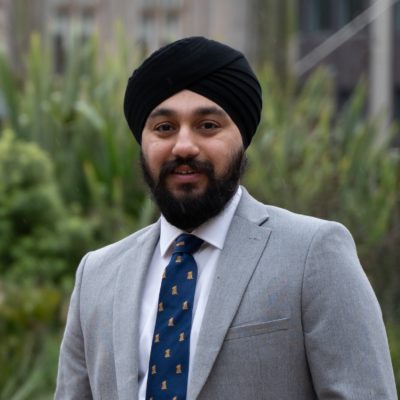 In this article, Jay Singh-Sohal (former Conservative Party candidate for Police and Crime Commissioner, or PCC, for the West Midlands) argues that the PCC model in the West Midlands has simply not worked and that the time has come to merge the role and office of PCC into that of the West Midlands Mayoralty.
The Police and Crime Commissioner (PCC) model in the West Midlands has simply not worked, so it's time we be honest about its failures and shortcomings in order to engage in debate about how its roles and responsibilities can finally be effectively leveraged upon what its core function should be, of reducing crime.  It's time for an evolution in the way our regions' leadership oversees policing, and that is why we must now merge the role and office of PCC into that of the West Midlands Mayoralty.
When the coalition government created the PCC role in 2012, it was to enhance and empower police officers to tackle crime, both by giving the police greater freedom on how to do so and by allowing local communities to hold the police to account through their locally elected representative, the Commissioner.
I believe in the aim and aspiration for local PCCs to be empowered to tackle crime according to localised needs and requirements, and that is why I ran for the role in 2020-2021 with a fixed focus on "getting crime down" in our region.  More than a quarter-of-a-million voters in the West Midlands backed me into second place.
I knew that the role succeeds when it is innovative and provides strong visible leadership, alongside partnership working with local leaders and communities as well as government to find solutions and deliver impact.  So it is lamentable that in the West Midlands we have suffered from a lack of all of these over the past decade that we have had PCCs.  We have not had the innovation we needed, particularly to "upstream" on issues that can lead to crime, and deliver effective behaviour change; we have not had strong or visible leadership to deter criminals or listen to, reassure and protect individuals and families affected by crime as well as poor police response.
Many in our diverse communities feel disengaged and ignored, confidence in West Midlands Police (WMP) has hit an all-time low.  The latest PEEL (Police Effectiveness, Efficiency and Legitimacy) report published by HM Inspectorate of Constabularies in 2021/22 even graded WMP as requiring improvement in what are basic expectations of any force – of providing a service to victims of crime, investigating crime and protecting vulnerable people.  Failures that have been unaddressed by an ineffective PCC and are deteriorating, WMP is now the worst in the country for answering 999 calls.
What we have had from the PCC is a lot of buck-passing and politics in consistently rehashing and repeating attention-seeking toplines: blaming the government for lack of funding and high crime, conveniently overlooking the fact of record funding levels and increased police officer recruitment; blaming others except the perpetrator for criminal activity, such as car manufacturers for rising vehicle crime; and tit-for-tat arguments with local leaders over broken PCC promises, such as building a new police station in Dudley or stopping the closure of other stations including in Sutton Coldfield, Solihull and Tipton.
All political point scoring and manoeuvres that get headlines but convey proof-points of failure in leadership that would undermine the role of any PCC let alone the morale of frontline police officers in the neighbourhoods they serve. In only offering excuses not solutions, taxpayers may rightly question why we need a Police Commissioner at all, that's when they're not asking who the current one is.
Our vibrant and diverse region of seven boroughs and more than two million people deserves better.  For the West Midlands to attract investment, create jobs, retain talent, protect and empower young people and communities, and to grow economically we must tackle the scourge of crime now and deter criminality in future.
The "levelling up" agenda provides the opportunity to reimagine our region for future growth and prosperity, as well as address whether the PCC is the right fit for the West Midlands, as in two years time all PCCs will receive more powers and responsibilities, including for Fire Services, and a 'functional power of competence' to do anything they consider appropriate for the purposes of carrying out any of its functions.
The increase in WM PCC powers and responsibilities would be a recipe for disaster for a region whose PCCs have been grotesquely political.  It would distract the Commissioner from the core focus of tackling crime and present potential overreach as more funds could be diverted away from the frontline, particularly into woke initiatives and partisan schemes (such as Drug Consumption Rooms) as well as activities not related to policing functions.  There is also the high possibility of the politicised office being emboldened to undertake partisan activity or cut across other mandates (such as that of the WM Mayor) which would be a waste of its resources, our taxpayer funds and cause potential conflicts.
Merging the PCC into that of the West Midlands Mayoralty would be an evolution.  It would increase visibility of policing oversight through the focal point of a regional Mayor.  It would enhance local democracy through a stronger leader with devolved powers in an office capable through its structure of effectively managing additional policy compartments.  It would create better partnership working through a jointness and interoperability across the region, aligning delivery arms and mechanisms that are currently missing or not speaking to one another. And it would save us taxpayers money while increasing efficiency in how services are managed.
There would be greater synergy across the various levers that can be advantaged in order to develop impactful policies to tackle the causes of criminality, be they poverty or social deprivation or harmful attitudes and behaviours.  It would provide better tools needed to reassure communities affected by crime and to equip and empower police locally to tackle criminality.
The Mayor's responsibilities, through the West Midlands Combined Authority, currently covers housing, local transport, skills and unemployment.  Under "levelling up" these would extend further with more devolved powers from Westminster and control over funding into our region.  Oversight on policing and crime being factored in would put the West Midlands on par with Greater London and Greater Manchester where empowered Mayor's already have such responsibilities, and where wider levers of decision-making, funding and support are utilised for a joined-up approach to tackling the root causes as well as the effects of crime.  The West Midlands will need to move soon for such a devolution deal if it's to keep ahead of competitor regions such as West Yorkshire where these powers are already merged.
An empowered West Midlands Mayor would be able to appoint, based on experience and proven abilities, a Deputy for Policing to be tasked to solely focus on securing the maintenance of an efficient and effective police force in order to tackle crime.  This includes holding the Chief Constable to account for the performance of the force and being accountable to residents for policies and implementation.  It would make for better leadership and management over the functions of the PCCs role than there is currently, within a Mayoral apparatus that has a wider regional and thematic focus, both on the tactical level as well as strategic.  And where there are synergies across social policy areas, on policy implementation because of devolved powers and funding, and better utilisation over pooled resources.
On significant current-PCC responsibilities such as over finance and on raising local police precepts from the council tax, commissioning services and granting funds to communities affected by crime, and oversight of the Violence Reduction Unit; all would benefit in management and delivery from a unified and synchronised Mayoral office that can lean in to a diverse policy portfolio for increased performance and to affect positive change.
On forthcoming powers, such as over Fire, the Mayor would be able to appoint a dedicated Deputy for that role, ensuring that the additional oversight over such a crucial public service is given to an experienced lead and thus not likely to overshadow the focus that should be placed on policing and tackling crime by the successor to the PCC.
Many residents will of course not care about the details or mechanics of a merging structure nor the political arguments around them, when it comes to the high crime we face they simply want to see more bobbies on the beat, catching criminals and getting crime in their local areas down.  Merger would place more focus on such bread-and-butter policing matters through core focal points and clearly defined and visible leadership that the Mayoralty already brings to so many policy issues within its portfolio.
Change is required in the West Midlands if our region is to recover from sustained levels of high crime and over politicisation of policing by Labour Police and Crime Commissioners.  As the change candidate in the 2021 PCC election, I campaigned for a new approach, one focused on innovation and value for money.  Now, at a time when PCCs will soon get more powers particularly to act outside of what should be their central focus of cutting crime, it is time to seek a better deal for our region by evolving the role of PCC.  Merging the responsibility for policing within the West Midlands Mayoralty is a necessary and meaningful change that would lead to swifter, bolder and better solutions to tackle crime and criminality.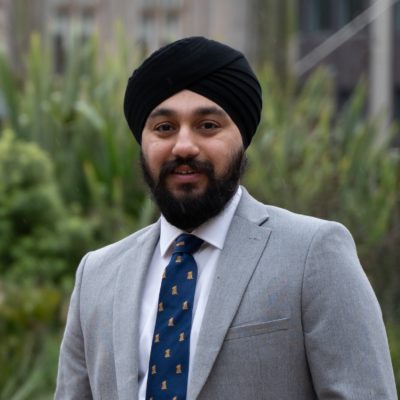 About our author:
Capt. Jay Singh-Sohal VR is a strategic communications and behaviour change expert, uniquely fulfilling the role both as a British Army Reservist with 77th Brigade and as a Project Director at M&C Saatchi World Services.  He was the Conservative party candidate for the West Midlands Police and Crime Commissioner role between 2020-21, where he came second with more than a quarter of a million votes.  Jay was born in inner-city Birmingham and has a deep rooted connection to his community and the city, he is proud to be a product of Handsworth Grammar School as well as a trained ITV Central broadcast journalist. A dedicated public servant, Jay serves on a number of charity boards and is an active campaigner for good causes.  In 2022, he was awarded the "Pride of Britain" award at the British Sikh Awards.
In November 2022, we shared the thoughts of Simon Foster (West Midlands Police and Crime Commissioner) on why he thinks that proposals to merge the role of the PCC into the Mayoralty would be undemocratic; against the very principles of devolution and based on assertions that the Mayoral model has worked elsewhere – with 'no such evidence and arguably, where the evidence base is to the contrary".
The Centre for the New Midlands is a non-partisan, independent think tank for the West Midlands.  How the region is policed and the impact that this has on the lives of our communities and citizens is fundamental to the success (or otherwise) of the West Midlands.
We are proud to promote informed views on how the region could and should be governed to help shape the 'better' region that we all wish to live, work, play, study and invest in.  We pride ourselves in being the place where people come to 'debate, shape and create' a better region and we look forward to working with our current and future partners over the coming months and years.