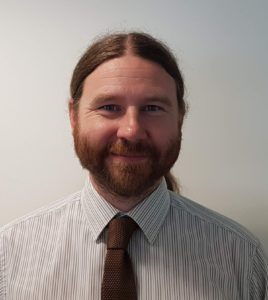 In recent days East Birmingham, alongside neighbouring North Solihull, has been earmarked for one of the Midlands' key Investment Zones where the Government will seek to drive economic growth, new homes, and jobs, and to accelerate the delivery of strategic transport infrastructure.
In this article, Mark Gamble (Head of East Birmingham Development, Birmingham City Council) provides some of the context behind this proposed designation, including the work that has established the area as one of our region's key priorities.
The term East Birmingham is used to describe the part of the city loosely bounded by the M6 in the north and the A45 in the south. With a population of approximately 250,000, it is itself larger than most British cities and it forms a crucial part of the city and region's economy. However, it is also an area of entrenched deprivation and inequality where 85% of Wards are in the 10% most deprived in England, 35% of East Birmingham residents are economically inactive against 23% nationally, and there is more than a decade's gap in healthy life expectancy compared with Birmingham's more affluent areas. The area also suffers from some of the worst traffic, congestion and air quality issues in the city, with some young people facing a 2-hour journey to college by public transport.
These inequalities have been significantly worsened by the COVID-19 pandemic which has severely impacted the most vulnerable in society.  The cost-of-living crisis, and fuel poverty in particular, is also expected to disproportionately impact these same communities.
There is, however, light on the horizon in the form of the once-in-a-generation opportunities afforded by the coming of HS2, including the proposed East Birmingham to Solihull Midland Metro extension and major developments around the Curzon and Interchange HS2 stations which will bracket the area with new growth and create tens of thousands of new jobs. Within the area itself there are major opportunities at Birmingham Wheels, around the HS2 depot at Washwood Heath, and at Tyseley Environmental Enterprise District.
At Birmingham we have a strong track record of delivering physical and economic growth. However, this positive change has not always secured a corresponding reduction in poverty and inequality. We have now recognised that physical and economic regeneration is most effective when used as a catalyst for, and inherently linked to, community, social and environmental benefits.
This thinking has been tested through work such as the USE-IT! (Unlocking Social and Economic Innovation Together) project which ran from 2016 to 2019, connecting the local community with the benefits of the major development occurring around Icknield Port Loop. A key element of this scheme was linking local residents and social enterprises to opportunities emerging from the new Midlands Metropolitan hospital, one outcome of which was more than 200 people into work, and an effective new approach to recruitment which was ultimately adopted by the hospital as business as usual.
When refreshed activity began around East Birmingham in 2019, our intention from the outset was to draw on these ideas to create a holistic, partnership approach, interweaving capital investment, socio-economic interventions and systems change.
The initial priority was to establish a shared vision for East Birmingham (later adopted as the East Birmingham Inclusive Growth Strategy) underpinned by stakeholder collaboration, co-design and community engagement, and to convene the East Birmingham Board – chaired by local MP Liam Byrne – to bring together strategic partners and to lobby for the area's interests.
The most recent major milestone was a business case, agreed by the Council's Cabinet in August 2021, which allocated funding for the first three years of an anticipated twenty-year programme and enabled the establishment of a team with the ability to develop and deliver a diverse range of activities to begin delivery across the full scope of our strategic goals.
Fundamental to this business case is the reconciliation of different scopes of activity – long term and short term, large scale and small scale, strategic and tactical. Whilst it is essential to have a clear line of sight to the transformational investments we are working to secure, such as the Metro, delivery on the ground is urgently needed now; and communities rightly demand our engagement with local-level issues which, addressed correctly, are crucial to building and maintaining public trust and engagement. Successfully working across these disparate but closely coupled domains of activity also supports another key principle of the East Birmingham approach – the delivery of inclusive growth by creating "bridges" between investors, developers and anchor institutions, and the community.
Theory to practice: beginning a 20-year programme
The East Birmingham Programme seeks to deliver transformational change by maximising the benefits of the forthcoming major investments. The headline objective is not just to reduce deprivation in East Birmingham; it is to bring it up to at least the national average by 2041. Such an outcome would have a transformational effect on the lives of local people, with commensurate benefits for the city's economy and that of the region. In Hodge Hill constituency alone, this would mean 6,000 fewer unemployed, yielding a direct fiscal saving of 79 million pounds per annum, and much greater benefits when the positive impacts on the wider determinants of health are accounted for.
In its first year of existence the East Birmingham Programme has already set in motion a wide range of projects and interventions, many of which are pilots or pathfinders addressing some of the City's most pressing challenges.  Foremost amongst these is the climate change response, and the team is working at the vanguard of the low carbon agenda through collaboration with Tyseley Energy Park – home of Birmingham Energy Innovation Centre and the region's hydrogen bus pilot – and the development of multiple housing retrofit pilots including a 300-home whole-house pilot at Bromford, and a Net Zero Neighbourhood at Castle Vale.
£20m Levelling Up Funding has been secured to expedite the delivery of the strategic Birmingham Wheels employment site, and a further application has been made under the current funding round to create a National Centre for Decarbonisation of Heat (NCDH) at Tyseley to focus on the delivery of low-carbon and low-energy heating solutions in Birmingham and the West Midlands.
Collaborations are underway with the NHS, multiple Universities and major public-sector partners which have already secured more than £2m of external funding. We are also piloting innovative interventions focussed on youth unemployment (under DHLUC's Partnerships for People and Place Programme) and Early Intervention and Prevention through an expansion of the city's highly successful Neighbourhood Networks schemes. Equally importantly, the Programme has established a strong community and stakeholder interface, building trust and working relationships that will underpin future activity.
Next Steps: investment zones and inclusive growth
All of this work has been part of our initial mobilisation phase, and with the recruitment of the full programme team the scope of activity will now expand rapidly. In parallel we have been working throughout to ensure that East Birmingham is at the forefront of the region's agenda through our Levelling Up Strategy, launched in November 2021, and through East Birmingham/North Solihull partnership working with the West Midlands Combined Authority and Solihull Metropolitan Borough Council. Through this collaboration we have agreed that to move at the scale and pace that is required we will require new funding and powers, and we have jointly developed our proposals for East Birmingham as a key element of the WMCA's Trailblazer Devolution Deal. The next step will be to work with Government to agree, refine and implement how these plans can be brought to fruition within the context of the emerging Investment Zone agenda.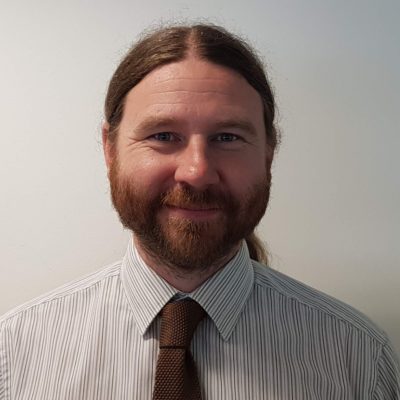 About our author:
Mark leads the Inclusive Growth Programme for East Birmingham on behalf of Birmingham City Council. Prior to taking up the East Birmingham role he has worked as a town planner, focussing on the Snow Hill and Jewellery Quarter areas, and more recently as a project manager within the Curzon and Enterprise Zone Delivery Team, working on major capital schemes. Mark is a proud (East) Brummie and considers himself fortunate to have the opportunity to help to shape the future of his part of the city.