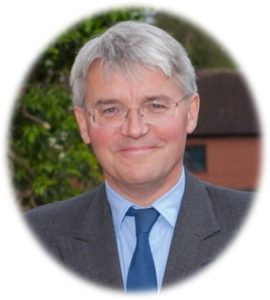 Following our recent Reimagining the Region event in England's 'second city', The Rt Hon Andrew Mitchell MP (Member of Parliament for Sutton Coldfield and Co-Chair, 'Levelling Up Birmingham APPG') shares his thoughts on why 'Levelling Up Birmingham' is so important in driving the region forward.
2022 has been a triumph for Birmingham. The magnificent Commonwealth Games showcased the best of the city and the west Midlands. There is even more to look forward to.
Of course, residents across the region will already know what this beautiful city has to offer. Its diverse population and rich industrial heritage make it one of the most vibrant communities to be a part of. With a wide selection of thriving enterprises now located here, and of course the ambitious HS2 project with all the opportunities that will create, Birmingham is fast making its mark as one the UK's most important business centres.  As we navigate the challenges ahead, our plan of 'Levelling up Birmingham' will help power our region forward.
What is the initiative?
Levelling up is about people-powered change. It is about improving all aspects of life for everyone. Communities need to feel empowered. Businesses must give their support. Infrastructure must be expanded. All neighbourhoods must be included, with their own unique needs considered. Indeed, there is no 'one-size-fits-all' approach. The challenges are local, so too are the solutions.
The successful delivery of this much-needed Levelling up strategy could help some 75,000 people into work, whilst boosting the city's economy by a staggering £9bn each year. It's an achievement that would propel Birmingham to the forefront of the emerging national policy agenda, and one that secures a future of prosperity for those that live here.  This Levelling up framework can be achieved through a careful combination of financial investment and personal commitment from key figures. We must work collectively, one step at a time.
Government support and the role of The All-Party Parliamentary Group
To ensure this long-term vision is realised, the support of Government is required as it provides the fundamental blueprint that can be replicated across other major cities. It is important to work across party lines, which is why we established the All-Party Group for Levelling up Birmingham. Our role is to advocate for the city's Levelling up strategy, to represent our constituents and communities and engage with stakeholders to secure the resources and powers required.
Pivotal to this endeavour will be cooperation between West Midlands Mayor, Andy Street, and Birmingham City Council to support the Government's strategy including:
• Support long term, single pot funding and devolved powers.
• Back the integrated local phase delivery model demonstrator, the East Birmingham Inclusive Growth Strategy, covering 250,000 people to tackle deep levels of deprivation.
• Harness our early intervention and prevention model.
• Deliver green and digital infrastructure including a comprehensive green, reliable frequent and affordable transport network.
• Back an at scale housing retrofit across the cities of Birmingham, Coventry and Wolverhampton to tackle carbon emissions.
Leading from the front…
Whilst it may sound ambitious, the Levelling up strategy is very much achievable and in-line with the region's economic standing. This year we have been given a taste of what this magnificent city can achieve and accomplish, both from a cultural and business perspective, so there is no reason why we shouldn't strive for more.
Having the support of an independent, apolitical, not for profit think tank such as the Centre for the New Midlands' will be crucial for establishing a realistic framework for change. Through it, we will be able to channel the vast experience and knowledge of the region's diverse financial, industrial, business and educational network, and use it to our benefit as we all join together to achieve one common goal.  The success of this initiative will enable us to lead from the front and make our mark not only in the UK, but in the world.
Andrew was born in 1956 and is married with two daughters. He was educated at Rugby School and Cambridge University, where he studied history and was elected as President of the Cambridge Union in 1978. Andrew served in the Army (Royal Tank Regiment) before joining Lazard where he worked with British companies seeking large-scale overseas contracts.
He was the Member of Parliament for Gedling from 1987 to 1997. During this period he held office as a Government Whip and as Minister for Social Security. He also served as a Vice-Chairman of the Conservative Party from 1992 to 1993.
In 2001 he was re-elected to Parliament as MP for Sutton Coldfield. In November 2003, he was appointed Shadow Minister for Economic Affairs. From September 2004 until the end of the Parliamentary term, he was Shadow Minister for Home Affairs. Following the General Election in May 2005 Andrew joined the Shadow Cabinet and was appointed Shadow Secretary of State for International Development. Andrew Mitchell was Secretary of State for International Development from May 2010 until September 2012 and Government Chief Whip from September – October 2012. An experienced and highly effective MP, Andrew is committed to serving the people of Sutton Coldfield.
Andrew is currently campaigning on a number of important local issues in Sutton Coldfield including issues affecting our local environment and the general well-being of the Sutton Coldfield community. He is very active in addressing issues of local development where he feels they adversely affect the Town. He actively supports a number of local charities including Breastfriends, Sutton Coldfield Branch of the RNLI, Parkinson's Disease Society, Sutton Coldfield Sea Cadets, Greenacres, and Sutton Coldfield Guiding. Andrew is also a Parliamentary Disabled Children's Champion for the Disabled Children's Partnership.
Since becoming Sutton Coldfield's MP he is particularly pleased to have achieved the reinstatement of the Sutton Coldfield Civic Service and established the Sutton Coldfield Inter-Schools Debating Competition.
As Sutton Coldfield's MP, Andrew deals with hundreds of letters and emails from constituents every week. He has a dedicated staff of 5 people to assist him with this work. The issues raised are wide ranging and can fall within the responsibility of Government Departments or Birmingham City Council as well as a number of the agencies that now administer specific matters such as immigration, benefits and the environment. In addition he holds regular Advice Sessions where constituents can see him to discuss political issues or matters of personal concern.
Andrew has a home in Sutton Coldfield and spends as much time as possible regularly visiting local schools, businesses and voluntary organisations.