Following on from our recent webinar, 'How do we fire-up the start-ups', we hear from Ayesha Rees (CEO of new ride-hailing app, UVA UK) on why all eyes are currently on the Midlands and why now is the time to start up or expand in the region.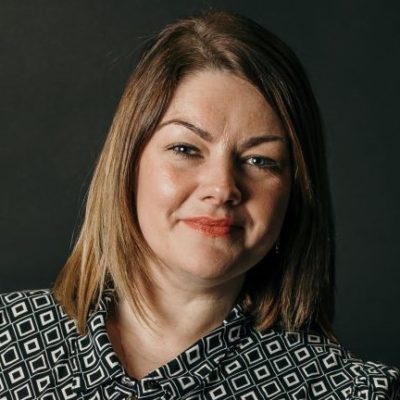 The West Midlands is currently in the spotlight. From businesses expanding their operations in the region to Londoners migrating from 'the big smoke' to settle in the Midlands, it seems that our region has never had so much positive attention. It's no longer just the home of Peaky Blinders but an area of choice for many business leaders and professionals.
While the lasting effects of Covid-19 and the lockdowns have momentarily dented economic growth in the West Midlands (in line with the UK as a whole), there's such a wealth of positive news coming from the region it's hard not to feel positive about its future. The 2020s was recently dubbed as 'The West Midlands Decade' by West Midlands mayor Andy Street at a recent Solihull Chambers of Commerce webinar, and it's clear to see why.
In 2019, approximately 19,900 professionals migrated from Greater London to the Midlands. As a result, the number of new houses being built was on the rise. In fact, residential construction in the region has doubled since 2021 and is up 16% from last year. The regional economy grew faster than anywhere else in the UK outside London and total employment was at a record high (2.65 million people employed).
Whilst there's no doubt that Covid-19,  political uncertainty and Brexit has, unfortunately, taken a toll on the region over the past year, signs point to a regional revival and a "brighter Brum".
Having once been market leaders of UK car manufacturing, the West Midlands' rich heritage in the automotive sector seems to be a driving factor in its ability to bounce back. For instance, a huge new 'gigafactory' to make electric car batteries is now set to be built in Coventry to aid the UK's transition to sustainable travel.
The Government also aims to deliver 297 electric buses to Coventry by the end of the year as part of its plans for an all-electric fleet by 2025. Coventry is one of just two cities selected to receive a £50 million grant to become the UK's first all-electric bus city.
With plans to set a zero-carbon target for the West Midlands by 2041, many local authorities will soon be introducing Clean Air Zones, with Birmingham's coming into effect in June. At UVA, we are currently working towards developing a robust electric vehicle strategy and aim to be operating an electric fleet by 2023 to ensure that we are playing our part in this broader initiative.
In my opinion, there's no other region better placed to pull off such ambitious travel and transport projects like the Midlands. And that's before even mentioning HS2 and the new railway stations, which will soon be added to our thriving region!
When it came to founding UVA UK, a new ride-hailing app that will launch in a number of UK cities later on this year, I always knew that the Midlands would be its home. Both myself and Martin Rennison, UVA's Commercial Director, are from the region, so we know the passion and inspiration that the West Midlands has. We are literally the heart of the country.
Coupled with our love of the region, the recent £363 million for Transport for West Midlands to support Solihull-based projects such as a rapid bus network, greener public transport and even a trial for autonomous vehicles, made Solihull a particularly exciting place to launch a start-up technology-based travel brand.
Outside of travel and transport, the Midlands has been successful in becoming the home to the UK's first multi-city 5G testbed, and both Coventry City of Culture 2021 and Birmingham Commonwealth Games 2022 will bring a further economic boost to the region.
As the Government works to shift focus away from London, there are now plans for BBC journalists to relocate from London to Digbeth and the Ministry of Housing, Communities and Local Government (MHCLG) will soon be setting up a second headquarters in Wolverhampton. It seems that everyone is currently looking for a piece of what the Midlands has to offer.
With eyes firmly on the Midlands from a political, economic and tourism perspective, now is the ideal time to launch or expand operations in the region. Short-term economic support from the Government is essential as we recover from the effects of Covid-19, but driving innovation, creating jobs and entry-level opportunities to support young people and ensure talent doesn't slip through the net as we recover should be at the top of any executive's agenda, especially during this exciting period of growth and opportunity.
It's an exciting time and as a start-up brand, we're so excited to play a small role in reimagining our future. Here's to giving Perry the Bull a lift to the Commonwealth Games next year!
About Ayesha Rees   
Ayesha Rees is the Chief Executive Officer of app-based ride-hailing technology business, UVA UK .  The Solihull-based company is set to launch its new service in a number of UK cities in early 2021.
Connect with Ayesha on LinkedIn