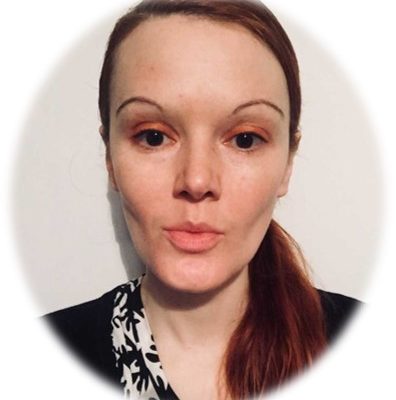 Rough sleeping, and the imperative to reduce immediately visible homelessness, has been a clear priority of the current and previous Conservative governments; something policy responses to the COVID-19 pandemic have thrown into sharper focus. Whilst in no way underestimating or underplaying the scale of the injustices that create our rough sleeping 'crisis', this focus leaves us with a largely unanswered question: what might the prioritisation on 'rough sleeping' in its most traditional or visible manifestations mean for women? Thea Raisbeck (Head of Research and Best Practice at Spring Housing) explores.
Being Missed or Missing Out? How do our current practices around rough sleeping impact on women?
The unprecedented response to rough sleeping during COVID-19 – the government directive to bring 'Everyone In' – has arguably shown us several things. Firstly: rough sleeping can be vastly reduced by concerted political will. Secondly: previous projections of rough sleeping significantly underestimated the numbers requiring safe, adequate shelter. Thirdly: intelligence, understanding and tailored responses to women are lacking.
As we look to consolidate and 'rebuild', two publications offer vital insights into our undoubted progress, whilst asserting how far we still are from providing truly equitable, sustainable responses.
The Local Government Association's Lessons Learnt from Councils' Response to Rough Sleeping During COVID-19 and The Kerslake Commission on Rough Sleeping report both highlight how recent attempts to cater for women have been less effective. They show what many perhaps suspected: that there is an absence of strategy, planning and intelligence around women's patterns of 'rough sleeping'. Suitable emergency and longer-term housing for women is still lacking. So, too, is investment in specialist, women-centred provision that understands the often-high levels of historic and current personal and social trauma, violence, and abuse that almost universally marks women's lives.
The notion that women do not 'sleep rough' in the same numbers, or with the same frequency, as men has long been embedded within both public perception, and homelessness policy and practice. The Rough Sleeping Snapshot in England: Autumn 2020 also serves to reaffirm conventional wisdom about who 'sleeps rough'. In the West Midlands, of 214 rough sleepers, 178 (83%) were male, 34 (16%) female, and 2 (1%) 'not known'.
Those who apply a 'gendered lens' suggest women are disadvantaged due to these prevailing notions, based largely on the 'visible' experiences of men. This challenges not just how we measure rough sleeping, but also the 'hierarchy of extremity' attached to homelessness, which fails to recognise that the 'ways' in which women experience homelessness can be just as brutalising, dangerous and extreme as 'sleeping in a doorway'.
The most obvious response to those who problematise how we count and conceive of rough sleeping is "but women are in the minority so surely our practices are correct". In response to this, I often resort to paraphrasing (a possibly misattributed) Einstein – admittedly not usually known for his searing analysis of contemporary homelessness policy – "not everything that counts can be counted".
Without becoming too mired in the intricacies of methodology, it is important to consider briefly how our 'statistics' on rough sleeping are created.
Local authorities across England are required to submit an annual 'snapshot' of people sleeping rough in their locality over a 'typical night' between October 1st – November 30th. Authorities can use a 'count-based' estimate – quite literally counting the number of people "bedded down or about to bed down", or an intelligence-led, 'evidence-based' estimate. Such statistics have only been disaggregated by sex since 2016 and are widely viewed to represent an underestimate, within a flawed and inconsistent methodology. Nonetheless, they have significant influence over funding allocations from central government and impact upon local perception, focus, and practices.
Admittedly, our evidence base, knowledge and understanding around women and rough sleeping is still relatively limited, with work often small-scale and qualitative. Nonetheless, the findings are consistent. Due, largely, to the greater risk of violence, harassment, and intimidation, there is a sense that women sleep rough 'differently' to men. Their greater 'vulnerability' means women may seek out less visible spaces; far less likely to be 'counted' or engaged with by outreach services. Evidence tells us women may instead ride on buses, walk the streets, or stay in 24-hour areas such as hospitals or fast-food establishments, rather than be visible or static on the streets at night. As further weight to the gendered risks of visibly 'moving through homeless spaces', in previous research I carried out with 20 women who had slept rough, over one third had been raped or violently sexually assaulted whilst on the streets.
There is also evidence that women will transition in and out of brief patterns of more traditional 'rough sleeping', interspersed with periods of 'hidden homelessness'. Many will, in common parlance that conjures up erroneously quaint imagery, 'sofa surf'. This terminology neglects to understand how, as a recent research review commissioned by St Mungo's stated, homeless women's experiences of violence and abuse are 'near universal', and that gendered strategies for survival mean women are often further exploited and abused in exchange for precarious accommodation or relative 'safety'. This is also true of much accommodation-based provision for homeless people: temporary, often shared settings where women who have experienced male violence are forced to share spaces with men.
Women will also often actively avoid spaces that appear dominated by men; something that still characterises many homelessness services and drop-in centres. This means women may not be identified as 'rough sleeping', or receive adequate and timely assistance.
So, how do we see the unseen?
Equality and equity of provision is not a zero-sum game. Those who advocate for better understanding and responses to women's patterns and manifestations of 'rough sleeping' are not seeking to reallocate resources away from the egregious social injustice of more 'traditional' forms.
Nonetheless, what we are saying is that path dependence plays a large role in social policy responses. If we continue to focus our attention and resources on what is immediately apparent; if we continue to base our responses and understanding on what we have always done, we will continue to get the same results. The government's rough sleeping strategy itself – which aims to 'end rough sleeping by 2024' – acknowledges the 'gaps' in our understanding of women's experiences. Surely, to learn more about women's experiences, and to evidence the need for greater investment in specialist, gender-informed provision, we need more than an acknowledgement of the gaps. We need the funding – and the political will – to tackle this head on.
We require resources to actively scope and measure women's patterns of rough sleeping, survival spaces, and repeat instance of visible homelessness. We require gender-informed principles to be embedded in funding and commissioning of women-specific services. And by this I do not mean prefacing existing services with the word 'women'. I mean understanding women's structural and social position as women and how this impacts upon their ability to access appropriate help, and to safely and successfully sustain accommodation.
We need to heed the decades of experience specialist women's services have amassed, and give deserved credibility to their expertise.
Above all, we need to listen to women. We need to find them; to hear them, and to believe them.
On November 10th, Spring Housing and the Housing and Communities Research Group at the University of Birmingham will be hosting a free webinar on this topic. It will outline key issues, define priorities, and hear from organisations across the country about their specialist approaches:
https://www.eventbrite.co.uk/e/being-missed-or-missing-out-where-next-for-women-and-rough-sleeping-tickets-183404938107
Please join us to hear about the change we want – and need – to see.
Thea Raisbeck is Head of Research and Best Practice at Spring Housing, and an Honorary Research Fellow at the University of Birmingham. Thea has over 14 years' experience in housing, homelessness, and women's sector organisations. She mainly writes and researches on issues around homelessness, domestic abuse, and supported housing, with a particular interest in responses to women experiencing multiple disadvantage. Thea consistently advocates for gender and trauma informed approaches to rough sleeping and wider homelessness, and for greater investment in mechanisms to understand the forms of 'survival' accommodation women occupy.
Thea has spent the past two years working with colleagues at Spring Housing to document and learn from a recent funding initiative, distributed by the WMCA, that seeks to create focused responses to women who are, or are at risk of, rough sleeping in Birmingham. Thea's first report for this ongoing work, Violence Under Quiet Conditions, was published in May 2021.
Prior to this, Thea authored two seminal reports on the 'exempt accommodation' sector and continues to be involved in national policy work around this issue.
Thea is passionate about women and girls' rights and is Vice Chair of a domestic abuse charity in Coventry. In her spare time Thea likes to take long solo hikes and watch crime documentaries.