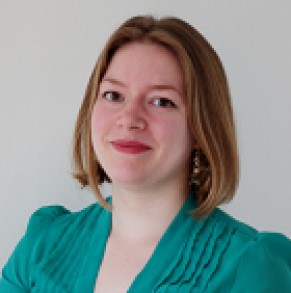 In the 2019 election, the Conservatives won a number of seats based on their promises to "level up" parts of the country, by reducing the disparity in regional growth. In doing so, their ambition was to restore "local pride" in places that had been "left behind".
In anticipation of the Levelling Up White Paper due later this month, Georgina Edwards (Policy and Research Manager, Plunkett Foundation) asks the question: How do we achieve this in a meaningful way and in a manner that it is felt at the local level?
Power to local people: how community business can achieve Levelling Up
In the 2019 election, the Conservatives won a number of seats based on their promises to "level up" parts of the country, by reducing the disparity in regional growth. In doing so, their ambition was to restore "local pride" in places that had been "left behind".
In anticipation of the Levelling Up White Paper due later this month, we need to ask: How do we achieve this in a meaningful way, that is felt at the local level? Community ownership offers a way for local people to participate in the Levelling Up agenda, and feel pride once again in the places they live. It is a ground-up approach, where communities take on local assets such as shops and pubs, to establish businesses that create jobs and revitalise neighbourhoods.
For over 100 years, the Plunkett Foundation has been providing support to community businesses to set up and thrive. A community business is owned and run by local people, for local benefit. They are a robust business model with an impressive 96% survival rate (compared to 44% for the average UK SME). From shops, pubs and bakeries to farms, woodlands and renewable energy, we believe that communities can take charge of businesses to deliver wider social, economic and environmental benefits.
To ensure that Levelling Up is a success, local people need to be empowered to make a difference in the communities they live in. Community businesses are owned by local people who buy shares in the business. The democratic accountability of community businesses means that profits generated are reinvested according to the needs and wishes of the local people. Community shares are a great way of raising start-up finance, developing an inclusive membership for the business, as well as supporting its project ambitions with long-term, patient capital. These businesses are also often run on a one-member, one-vote basis with shareholding members having a right to say how the business is run whether they have invested £1 or £100.
Tailoring the business to local needs, and being supported by the community, has been the key to success of this growing sector of over 800 community businesses. The community businesses that Plunkett Foundation supports are actively encouraged to think beyond a traditional "core" service, incorporating additional services to their model, offering wider societal benefit.
This idea was at the heart of our 5-year programme, More than a Pub, funded by Power to Change. Community pubs offer one example of how community ownership can transform businesses and achieve "levelling up" on the local level. Our ambition is to help communities not only restore their pubs to their former glory, but also to make them "more than" a place to get a pint. To be a viable business, community-owned pubs need to diversify their business and create an attractive space that is welcoming to all. Community pubs are multi-purpose hubs for local people, often serving as a café and a meeting space for local clubs and groups. Other "more than" services include bike repair sheds, community gardens, cookery classes, dementia cafes, and after-school activities.
In the face of the toughest trading conditions brought about by the pandemic, over 2000 pubs closed across the UK in 2020. Even before the pandemic, the number of pubs across the country has been diminishing for decades. In the West Midlands alone, over 500 pubs have been lost since 2010. By contrast, the number of community pubs increased by 11% in 2020. In 2021, there are now around 150 community pubs trading. From research we carried out in May 2021, we found that 84% of community pubs were in fact feeling confident about the coming 12 months, compared to lower levels of confidence in the wider sector. 98% said that their ability to adapt and cope during the crisis had been strengthened by being community-owned.
The Auctioneers Arms in Caverswall, Staffordshire, is one such pub that pulled through thanks to its community support. The pub had already been saved from closure back in 2018, when it was taken over by the local community. Now owned by 220 shareholders, it is running as a successful business. After opening, the business created a number of full and part time employment opportunities for local residents. The manager, Terry Rogers, recruited and trained a number of young people to work in their local pub. One young, local lad started as a glass collector at the age of 16, then at the age of 20 went on to complete his apprenticeship in hospitality. Two other young staff members are undertaking an apprenticeship and an Institute of Leadership and Management (ILM) course. Along with employment opportunities, the pub also offers local beers, live entertainment, and a space for community groups to run events, from first aid courses to arts and crafts.
Locally rooted community businesses like the Auctioneers Arms can boost the local economy, directly and indirectly, by creating new jobs and sourcing from other local businesses. They also revive neighbourhoods and create an inclusive space to meet, improving the social life and wellbeing of local people. This is what Levelling Up should mean – happier, healthier and thriving neighbourhoods with good services, opportunities and local amenities. Community businesses, owned and run by local people, are a practical, ground-up solution to make the Levelling Up vision a reality.
Now, the Plunkett Foundation is working with the West Midlands Combined Authority to support new community pubs to get set up. We want more groups from the West Midlands to come forward to help them save some of the area's iconic pubs for the benefit of all. Each community group will receive free guidance every step of their campaign, including: tailored business support; advice on raising funds, training and peer support. Beyond the combined authority area, there are 58 community businesses trading in the West Midlands. There is now an opportunity to grow this number and advance the Levelling Up agenda by achieving regional economic growth, creating jobs and improving the lives of local people.
In response to the coming Levelling Up White Paper, we will be making the following recommendations to grow the number of community businesses:
Improve Community Rights, and in particular a replace the Right to Bid with a Community Right to Buy that gives communities a right of first refusal on local assets that are put up for sale. In our learning from the More than a Pub programme, we found that community pub groups can be often be outbid by private developers. Lack of premises was often the reason that only 1 in 9 community pubs reached trading status.
More can be done to improve the suite of funding programmes that accompany Levelling Up proposals. The Community Ownership Fund should offer revenue funding for developing community business projects in less privileged neighbourhoods, so that they can access business advice and support. As part of the Communities in Charge campaign, with Locality and others, Plunkett is calling for 25% of the post-Brexit Shared Prosperity fund to be put in the hands of local people.
More can be done to enable parish and town councils to support developing projects, such as permitting them to on-lend Public Works Loans directly to community businesses.
A universal discounted business rate for community businesses and social enterprises should be introduced, affording the same recognition of their societal role alongside charities.
The pandemic has made the power of communities, and in particular community businesses, more evident than ever before. Now is the time to take action, and give local people the chance to take an active role in levelling up.
Georgina Edwards is Policy and Research Manager at the Plunkett Foundation, a UK-wide charity supporting people to set up community-owned businesses that are inclusive, innovative and impactful.
If you are a developing or existing community group in the West Midlands planning to save your local pub, we'd love to hear from you. Access free advice from us on 0845 5571469 or email info@plunkett.co.uk.