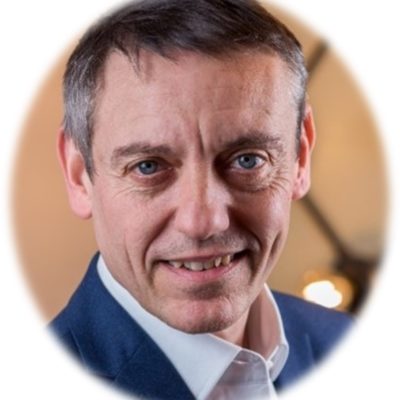 During the ensuing anticipation of COP26 being held in Glasgow this month, Climate Change has moved from being an 'issue' to being a 'crisis' and now to 'an emergency'.
In this article, Darren Jones (ESG Director of Sonihull and Chair of the Environment, Transport and Infrastructure Leadership Board at the Centre for the New Midlands) explores the conditions required to make the Green Revolution a reality and what the prize could be for a region willing to declare itself as the 'Global Capital of the Green Industrial Revolution'.
COP26: Who will declare themselves as the 'Global Capital of the Green Industrial Revolution'?
COP26 is finally upon us after not just weeks or months, but years of hype.  During the ensuing anticipation Climate Change has moved from being an issue to being a crisis, and now its described as an emergency. Despite this nuanced change of status, governments from around the world are still horse-trading and playing games.
We are told we will see action. This begs two questions, what action and by whom.
I am fortunate to be speaking at a side event at COP, discussing marine biofouling and its material effect on CO2 emissions (Ships with fouling have more drag and therefore use more fuel). I will be sure to use my voice to highlight the place the market has in reducing emissions, not just government.
Net Zero and The Midlands
Locally, the Midlands is committed to hitting Net Zero. It is imperative that that is not just about the carbon it produces, but also that that it saves. In the very near term absolute zero is an impossibility, however Net Zero for the Midlands is eminently achievable. Jaguar Land Rover and its electric cars; a GigaFactory; IMI and its power saving pumps; Sonihull and its drag reducing ultrasonic antifouling for the marine industry are just a handful of the technologies and devices that are having a material effect in reducing CO2, not just in the Midlands, but around the world. There is no register of 'Midlands Green Tech' and its current annual carbon savings; were there to be it may show the region is already close to Net Zero.
Carbon production is the other side of the coin and the rate at which the Midlands "exports". The carbon produced by the populace and the industry in the region can be reduced by the adoption of new technologies and new infrastructure. The Midlands has the opportunity to show the world that a life with less carbon does not have to mean a reduced standard of living, or poorer lifestyle. Indeed, as the Midlands changes its infrastructure and its relationship with different transport modes and technologies (many of which were created here) it can showcase this to the world as the poster child of the Green Revolution.
The Midlands can not only, once again, be the cradle of an industrial revolution that improved living standards around the world. It can also be the shop window of the products and services of that revolution.
The Midlands and the Market
The single biggest lesson from the Industrial Revolution is that it was not led by government or governments. It was not led by policy, a political party or politician. It was led by invention. It was delivered by collaboration and was successful through adoption.
All of this was driven by market forces. Innovators invented, financiers invested and industry and the populous adopted the new technologies and processes.  It is notable that the adoption was the key. Businesses and consumers will only look to improve their circumstances; they will usually adopt technologies and products that give better performance, are more cost effective or deliver greater benefits than the incumbent technology or product.  The exceptions to this natural adoption of superior products are often because government got involved.
The diesel engine was legislated in to take precedence over petrol. This forced adoption and then led to development that improved diesel engines dramatically. What is seldom asked is where would the development of the petrol engine have gone? I have had a CEO of a leading vehicle manufacture assure me that the 100mpg engine was on the horizon when research funds were diverted to diesel. We also now know of the unforeseen consequence of the diesel revolution – poorer air quality.
This is the problem when government tries to back technologies; it risks backing poor solutions and also risks creating divestment from superior ones.  Let me be clear, this is not a call for government to abdicate responsibility and sit on its hands. It is a call for governments, on a global scale, to ensure they regulate and legislate for outcomes not technologies. Insist on lower emissions. Do not insist on specific solutions. Do not insist on specific technologies.
The role of government is to create an environment where innovation is made rewarding and rapid and adoption made easy. It is also important that failure is accepted and does not leave those that push the envelope vulnerable to being locked out of things, like access to finance, for decades if they do not make the breakthrough they envisaged.
I can personally attest to how invention and innovation are out of step with legislators and regulators. I myself find that, although the technology that I work with in the Marine industry reduces CO2 emissions by up to 30%, and despite it reducing cost not increasing it, and despite it being cheaper than the traditional technology, adoption is pedestrian. It is hampered as the traditional technology is regulated whereas Sonihull's ultrasonic technology uses an entirely different approach so is not within the regulation. In the Marine industry, ship owners like regulation, it gives them certainty. However, in this case, narrowly defined regulation causes confusion and stifles adoption. To put regulation in place will take around six years once regulators wake up to the technology.
Six years is no longer acceptable, and if it is 6 years in the marine industry, who knows what it is in aerospace, or nuclear or automotive. The private sector's ability to invent and innovate is far, far quicker than governments. Or is it? The last 18 months have shown that the many years to create and then regulate vaccines can be reduced to months if, and only if, government has a sense of urgency. If COP26 is really declaring an emergency we will surely see a change in pace in the bureaucracy bound world of government.
With this change of pace we need a change of emphasis, legislate for outcomes and regulate for results. Let the markets, the consumer, the inventors and entrepreneurs do what they are good at; making sound choices with their money and acting fast to deliver solutions to problems.
The Green Midland Economy
Far from the current media narrative of gloom and fear that will win over no one that is not already on board with the green agenda, COP26 and the Midlands both need to push forward with a direct message that a Green Economy and a Green Midlands will deliver not just more jobs, but a better life, with goods and services superior and at lower cost than today.
The Midlands is full of innovative companies, many unheard of. They may not make the headlines but they make the designs, the parts, the components of all those things that make life better and safer. That same inventive spirit that spread from Ironbridge, the creativity that gave us the bicycle and the genius that conceived the jet engine, is still here. The Midlands has long been the motor of the British economy and changed lives around the world. It can, and will, continue to do so.  It must consider the current situation as an opportunity. Give its businesses a level of certainty of what the mission is and it will deliver.  There are few places with such technical know how, such engineering capability and such a breadth of skills to make new things happen as we look to a decarbonised world.
Adoption
Innovation is the marriage of invention and adoption. Without both, change never comes.
The Midlands has an opportunity to adopt some of its home grown technologies, and encourage them. Local and regional government spend billions of our pounds every year on goods and services. We now need to see a nuanced change in procurement that looks at the big picture, that is willing to take considered and calculated risk on trying new things.  The "no one ever got sacked for buying IBM" mentality needs to change.  The door needs to be opened to new ideas. I recall a conversation many years ago with someone in public sector procurement in which I asked how I could pitch something new. The answer was that I should monitor the tender list. When I pointed out that this was something new that they wouldn't tender for, I was met with silence. This need to change, and change right away. We need to see a hunger in public sector procurement to find new things and try them. If they fail, fail fast: if they work, shout it from the roof tops.
This "sandbox" approach would see the Midlands become a magnet for startups and scaleups. It would see our infrastructure change for the better and our public services improve. It would showcase the Innovations that the region produces and act as a global reference point.
The Green Capital
There is, over the next few weeks and months, the opportunity for somewhere in the world to declare itself the global capital of the Green industrial Revolution.
By "declare" I do not just mean say it, or spend a fortune on glitzy PR and videos; I mean put the things in place that actually would deliver that. Britain has the chance to take the crown and the seat of the thrown could be the Midlands if we choose to make it so.  The UK needs to have a tax system that is attractive to 'Green Tech' companies.  It needs to have a financial sector that embraces change and is incentivised to take controlled risk in the Green Sector.  We need clear medium and long term goals that focus on outcomes and do not restrict or micromanage the private sector, instead giving it the room to be creative.  The Public Sector needs to leverages its scale and breadth to try and to adopt the new.  If Britain, and specifically the Midlands chose to do this – and do this now – we can be the land of Green opportunity, we can have a higher standard of living and we can protect our planet.
Darren Jones is a Chartered Director with experience on both public and private sector boards and has a focus on strategy, governance, external engagement and the green economy.
Darren's primary role is as ESG Director of Sonihull, the world's leading green tech marine antifouling company, based in Coventry.
Darren is currently Non-Executive Chair of Develop Consulting and a lay governor of NHS Arden Gem CSU. Darren has previously been Vice Chair of NHS Coventry and Warwickshire and President of Coventry and Warwickshire Chambers of Commerce. Darren has also been Entrepreneur in Residence at Coventry University.
As Chair of the Centre for the New Midlands' Environment, Transport and Infrastructure workstream, Darren brings an unusually broad understanding of Private Sector, Global Trade, Public Sector and the machinations of academia.