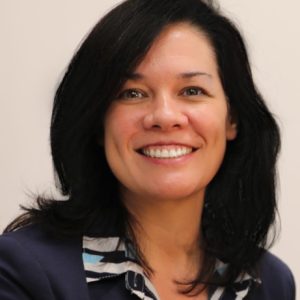 In this article, Clare Golby (Regional Councillor and Parliamentary candidate for the Conservative Party) takes a look at what the West Midlands needs to do to recover and thrive in a post Covid-19 world.
There is no denying that the COVID-19 pandemic has hit our region hard.  It's clear that the needs of the workplace and the outlook of economy have changed significantly in a very short space of time so much so that life after Covid is already being called 'the new normal'.
With the potential longer-term easing of lockdown restrictions and business being asked to return to operations,  questions are now being asked as to how will the economic landscape look in this new normal?
We live in the birthplace of the industrial revolution. A place where necessity was and is the mother of invention. Driven by technology I believe this is again going to be the driver of the next industrial revolution to take us into this new normal. A thriving virtual economy meshed seamlessly with the physical one. Where remote working will become the norm rather than a perk.
A great number of businesses have had to accelerate the move to more agile working, again out of necessity rather than choice, but in doing so have proved the concept that it can work for them. I have certainly had a reluctance to go back to the daily commute and office scenario from many people I speak to about this. It's seen as there just isn't the need. The benefits of the work life balance and cost saving to business should not be underestimated either.
Without the COVID-19 Emergency this shift in perspective may have taken years. The same goes for greener modes of transport. The e-scooter trials which were recently announced as coming to Coventry have been brought forward by 2 years in recognition by Government that in the new normal, we will need green transport that is more affordable and readily available.
Change is most definitely coming.
So where do we need to be?
Flexible in the workplace. A need to nurture the growth in our economy without limiting ourselves to the usual way of thinking and we need a staged recovery. We can't run before we can walk.
I envisage the need to include things that we wouldn't immediately think as being associated with our region. The Midlands would not traditionally be seen as a holiday destination by most people, but the potential of limited foreign travel could mean a big upswing of visitors to the region and we should be ready to capitalise on that.
The region's universities play a significant part in the economic and cultural domain of our area too. They themselves will see big changes in how they operate with international student numbers reducing, but they will undoubtedly be putting into action their own plans for operating in the new normal.
Our region's existing businesses are some of the finest innovators in the world but let's not forget the start-ups that will be born out of the new normal – who will themselves grow to be big players in our region.
Although not in the West Midlands, a great example of this, and one I know personally, is an old school friend Karl Barker. He had an idea which led him to create his own Digital Marketing Agency, Cube3. Now, through lots of hard work and dedication, Karl leads one of the lead digital marketing agencies in the North West and beyond with him still at the helm.
Businesses like Karl's agency are a great example of how it's not about the number of people surrounding you, its about having the right people surrounding you. Big business does not have the monopoly on smart ideas and creative thinking.
If anyone would have told me when I was at school that one day, I would be standing in a General Election I wouldn't have believed them. Since then I've learned personally that, like Cube3, with a small but very dedicated team, you can make a huge impact.
Fortunately, we have strong regional political leadership. West Midlands Mayor Andy Street is someone who certainly knows the value of a strong economy, having a solid background in the private sector and Warwickshire County Council Leader Cllr Izzy Seccombe OBE is the Leader of the Local Government Association Conservative group. Both have a direct line to the highest levels of Government and are not afraid to use them.
What we need now is to set the right goals. Too many failures and people will simply give up. Too easy a target and that target becomes meaningless. Without a doubt we need to see the next few years as a marathon not a sprint. Those with a medium to long term plan are more likely to achieve the outcomes they want rather than those who burn bright but burn out fast.  We need to nurture the growth in our economy without limiting ourselves.
There are some who argue the psychology of a situation is critical for guiding the actual outcome, and I would agree. If we use negative connotations to describe something, this can only lead to a negative outcome. There is no doubt in my mind that due to COVID-19 the UK has been through some dark times recently. No one could have predicted 12 months ago that we would be in the position which we find ourselves in today, but we must believe that these days will not last.
As part of my career, both in my private and political life, I have had cause to ask those around me "How can you effect positive change with a negative mindset"? The answer is you can't.
When the time is right, we should remind ourselves of this regularly.
About Clare:
Clare Golby is a married mother of 2 who has worked in IT & Telecoms within the construction industry for the last 15 years.
She is a Borough and County Councillor who also stood in the 2019 General Election as the Parliamentary Candidate for the Conservatives in the Coventry North West Seat.
Connect with Clare on Twitter – @mrsgolby
Connect with Clare on LinkedIn