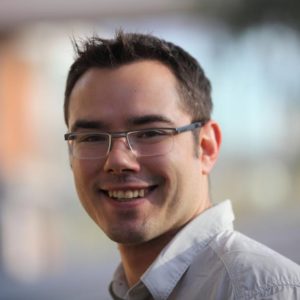 Damian Gannon (Labour Party Councillor in Coventry from 2011-2019 and now a Senior Parliamentary Researcher to one of the city's Members of Parliament) gives us his 3 point plan on how to kickstart the region's Great Recovery.
As the first phase of our battle against Covid-19 draws to a close, politicians, policy makers, businesses and civil servants are all turning their thoughts to the process of recovery, where we must work out how we reopen our economy and our society safely and secondly, how we mitigate the impact of possibly one of the worst recessions on record.
In the West Midlands, we have been hit particularly hard. Indeed, there is no shortage of blooding curdling statistical projections over job losses, the extent of the damage to the economy and dire warnings over business closures. It is not an understatement therefore to state that the Government's response to the above questions will define the life prospects of future generations.
However, as most economists point out, the level of uncertainty surrounding this recession is like no other. This recession was not caused by systemic failures of the global economy nor was it caused by failures of fiscal or monetary policy. Rather it was a known consequence of the Government's attempt to tackle a global pandemic.
Therefore, when the gates are once again opened, according to some, there is a good chance that demand will bounce back. On the other hand, others point out that heavily indebted firms, those with weak cashflow and those in heavily impacted sectors of the economy will never re-open or will dramatically shrink in size, leading to mass job losses and permanent "scarring" effect on the economy.
Although, pessimism currently seems to be the order of the day, the reality is we still do not know whether we will face a "V" shaped recovery where the economy bounces back within the next 12 months, a "U" shaped recovery where the economy flat lines over the medium term before bouncing back or a "L" shaped recovery where there are permanent scarring effects on the economy and we never return to the level of growth we once saw.
A responsible Government therefore would hope for the best, but prepare for the worst. In preparing for the worst the Government has already taken action to protect job and businesses. Whilst their response has been messy and slow, there is no doubt that it has been effective. The furlough scheme has saved jobs and the various loan and grant schemes have saved businesses. Once these schemes are unwound unless there is an instantaneous bounce-back further support will be necessary.
For a regional economy that, according to a recent report by KPMG will be hit the hardest, what should support for the West Midlands look like? I would argue for a 3 point plan to get our regional economy going again and prepare us for the challenges of the future.
Investment in Infrastructure:
Large scale capital investment is a standard Government response to recession, by investing heavily in one-off capital schemes the Government give a boost to the demand side of the economy creating jobs for those who have recently lost them, give confidence to businesses in the supply chain and prepare the economy for the challenges of the future.
In the West Midlands we are already leading the way with 5G but we should now turbo-charge our investment in 5G and broadband connectivity to ensure that all businesses and homes across the West Midlands conurbation have access to the internet speeds that will be required in the future. By investing early our region will get the first-mover advantage giving our entrepreneurs the opportunity to create new hi-tech businesses and attract investment from abroad creating new jobs for our region.
Green investment and renewal also provides the region with countless opportunities to not only, get on the front foot in developing a zero-carbon economy but can also, in the short term, improve the lives of ordinary working families across the region. By investing in unglamorous but essential insulation and boiler scrappage schemes ordinary households would see a long-term reduction in energy bills along with their carbon footprint.
We should also use this opportunity to work hand-in-hand with high carbon sectors to help them transition to a low carbon future. Clearly, this cannot be done overnight and we should reject the siren-calls of some to use the levers of the state to tax or regulate these firms out of existence but by building close relationships with polluting industries now and by providing funding to help them reduce their carbon footprint we can create a host of new jobs and industries that will not only facilitate the recovery but will lead to a steady transition to a zero carbon future.
Jobs Guarantee Scheme:
If we have a severe and prolonged recession unemployed could swell up to over 300,000 across the West Midlands. Young people, in particular, are likely to be hit hard by job losses and see their future earnings potential impacted over their working lives. As such, the West Midlands needs a Jobs Guarantee scheme, similar to Future Jobs Fund that was introduced after the Global Financial Crisis. An analysis of the Future Jobs Fund by the DWP found that this produced positive benefits for individuals, employers and society. By targeting this scheme at young people who need support to enter or re-enter the jobs market we will ensure that the prospects of thousands of young people are not thrown on the scrap heap as was the case in the 1980s.
Bailing out Businesses:
From an ethical point of view, no business was responsible for Covid-19 therefore businesses that risk failure as a result of Covid-19 or the lockdown should be insured by the Government to ensure their survival. To do otherwise would also be counterproductive; it will be businesses and their employees that help the economy to rebound in the post-Covid world but if there are no businesses for employees to go to then there cannot be any bounce back.
Clearly, not all businesses would be eligible for such support (especially if they were struggling pre-Covid or can no longer compete as a result of the permanent effects of Covid), therefore local and regional intelligence will be necessary to determine which businesses should receive Government support. As such, the Government should work with Metro-Mayors and Combined Authorities to rapidly set up regional organisations who can take on the work of providing loans and grants to local businesses to help them through the coming recession.
By providing a boost to capital spending, guaranteeing jobs for young people and protecting businesses from the worst effects of Covid-19 the West Midlands will be able to rebound strongly and a New Midlands will emerge.
Of course, the strength of the recovery in 2021 will likely be dependent on whether the Government is able to secure a favourable Free Trade Deal with the European Union by the end of the year. But that, perhaps is an article for another day…
About Damian Gannon:
Damian is a Senior Parliamentary Researcher to a Member of Parliament in Coventry.
Between 2011-2019 he was a Labour Councillor on Coventry City Council where he served as Cabinet Member for Strategic Finance and Resources (2013-2016) and Chair of Health Overview and Scrutiny Committee (2016-2019).
Connect with Damian on Twitter
Connect with Damian on LinkedIn