On 6 May 2021, voters in the West Midlands will have their say on who represents them at Local council level; who will be the Mayor of the West Midlands and who will become the new Police and Crime Commissioner.  In our series of election specials, we hear from the candidates who want your votes.
West Midlands Police and Crime Commissioner election
Thursday 6th May 2021
An article from Julie Hambleton – an independent candidate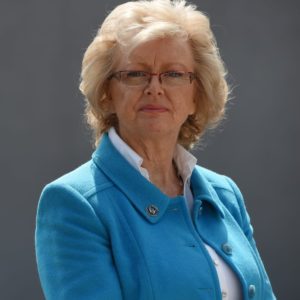 I come to this process as someone you may have already seen or heard on television, radio, or in the press, someone who has been campaigning for justice for a generation.  If you have come across me and my work you will know that what is most important to me is the search for truth and transparency. I am not a politician, and I never will be.  I am a person who was thrust into the world of the police and the judiciary in order to defend my family.  As such, making manifestos and political plans is not really my style.  How often have we all had to watch politicians produce glossy plans and promises only to then to deliver nothing of the sort when in office?
Making promises seems particularly inappropriate as regards this particular post.  I think we all have a very clear idea about what good policing looks like, what we need and deserve for ourselves and our communities.  When crimes are committed, we want them investigated properly, we want the police to support us to live legally and peacefully.  We want a police force that serves its citizens, operates without prejudice, in a professional and transparent way.
What I would bring to this role is not, therefore, about policy, it's about character, integrity and accountability.  I would work tirelessly to support our police force and hold them to account as regards these values that we all share.  My background shows that I am always honest, determined, and fearless in the face of authority.  If elected, I would use my experience and strength to fight for you.  I am an ordinary Brummie, and would never aspire to be anything else.  On these terms, as commissioner, I would always be in your corner, fighting to make sure that we have a justice system that works fairly and effectively for all.
Of course, as I approach the election a series of issues and priorities are on my mind.  My plan and platform focuses on these priorities, which together will give you, the public, the justice system that you deserve.  As a candidate for WMPCC, I would focus on:
Supporting victims of crime to navigate the complex processes of law, and their dealings with the police service.  
Having fought for justice for my, and other families, over the last decade I know how hard it can be to face a legal system that often feels ill-equipped to cope, and impossible to penetrate.  For those of us who do not have deep pockets, challenging the police and state for answers and justice can be emotionally, physically, and psychologically debilitating.  If elected, I will bring all my experience to bear to make access to justice transparent, fair, and accessible for all.
Using the PCC to build confidence and credibility between the police force, victims, and communities.  
We know that many communities in our region view the police with suspicion. In many places trust has broken down, and this is especially true among those who have been victims of crime.  I will use my office to restore trust and promote harmonious relations across the region, making sure that we have a police force of which we can be proud, setting the bench mark for community policing for others to follow.
Using best practice, and collaborating with practitioners across sectors, to tackle the growing problem of knife and gun crime in the West Midlands.  
As a (retired) academic, I know that sometimes you need to bring people across different fields together in order to solve the hardest problems.  I will gather experts from across different sectors to support the development of new strategies to tackle the problem of violent crime. Violent crime, and the fear of it, undermines confidence and wellbeing in our region.  We need to protect our communities, and educate our young people.  Most of all, we have to work together to make people safe – and feel safe.
Engaging with community and faith leaders to improve harmony in the region.  
The diversity of the West Midlands is its strength.  People have come from all over the world to live and work here, and we need to engage with all of them.  Through the PCC, I will bring together faith and community leaders to share in the responsibility of making the West Midlands safe and prosperous for all.   For all West-Midlanders, where ever you were born, I will work to support you and listen to your wisdom and experience.
Ensuring high standards of honesty and transparency among all public officials.  
In our region, we are blessed to have many outstanding front-line policer officers.  If elected, I will make it my business to engage with as many of them as possible, as often as possible, listening to their concerns.  But if we want people to be able to believe in our police service and trust in its purpose, it is essential that we demand the highest standards of honesty and transparency, from the most senior officers, all the way down to newest recruits.   I will work to restore trust and respect, whilst demanding the very highest standards from our police.
Supporting our police to deal with national and international challenges.  
The West Midlands is of course vulnerable to national and global challenges as the last year has shown.  Whether it is the threat of cyber-terrorism, international criminal gangs, or a global pandemic, the West Midlands Police must be ready and resourced to meet any challenge. Through the PCC, it is essential that our police are trained to the highest standards and I will work to ensure that this is the case.
Working to ensure that the elderly and vulnerable feel safe in our region.  
All too often people tell me that they feel scared to come out of their own homes.  Especially for our elderly, burglaries, house break-ins and aggressive begging on doorsteps are a terrifying prospect.  Parents tell me that they worry about their children coming home from school, concerned that they may become involved in gangs or fall victim to violent crime.  The solution to all of these problems is the restoration of highly-visible community policing.  Through the PCC, I would work to ensure that local police make their presence felt, allowing people to feel safe and looked after in their communities. This is of particular importance for those dealing with domestic violence, where many do not feel safe in their own homes.
Exercising the powers of the PCC in a truly independent and fair way, unencumbered by party control.  
Unlike some other candidates, I will never be politically controlled.   I do not answer to any political party and will never compromise my beliefs and values to fit in with any political agenda.  The PCC role was designed to be politically impartial.  If elected, I would ensure this impartiality, working solely for you, the people of the West Midlands.
A vote for me is a vote for openness and fairness.  In these difficult times, people need to know that they can trust their officials to be honest and transparent, and to prioritise ordinary people at all times.  In the end, above and beyond anything else, this is my promise to you.
About the role of Police and Crime Commissioners
(Source: What is a Police & Crime Commissioner (PCC)? | Voting Counts)
"The role of a Police and Crime Commissioner (PCC) is to be the voice of the people in policing, and to hold the Chief Constable to account for how he/she discharges their functions. The aim of all PCCs is to ensure the delivery of an effective and efficient police service within their force area"
Police and crime commissioners (PCCs) are elected representatives with responsibility for policing in each police area in England and Wales. Each police area (except for Greater London and Greater Manchester, where the elected mayor is responsible) elects a commissioner every four years.
PCCs are responsible for:
Setting the Police budget
Deciding what the Police's priorities should be
Appointing the Chief Constable, who is responsible for making operational decisions, and holding them to account
Providing strategic oversight to the Chief Constable's decisions
Helping to improve the criminal justice system to support victims and reduce re-offending
Working with other local organisations (e.g. local councils) to provide a joint approach to reduce crime
Work closely with other local emergency services
Act as a bridge between the public and the Police Service
Ensure the Police service is working efficiently and effectively
Making their community a safer place
Further information on the candidates for the role of Police and Crime Commissioner for the West Midlands can be found by visiting the BBC election pages