On 6 May 2021, voters in the West Midlands will have their say on who represents them at Local council level; who will be the Mayor of the West Midlands and who will become the new Police and Crime Commissioner.  In our series of election specials, we hear from the candidates who want your votes.
West Midlands Police and Crime Commissioner election
Thursday 6th May 2021
An article from Mark Hoath – the Reform UK candidate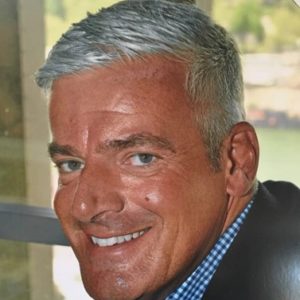 Firstly I'd like to say I'm not by any means a career politician. I'm a local man with a family who has become dismayed at some of things that this region has become due to inefficient career politicians.
At risk of sounding as gloomy as the SAGE scientists we are subjected to on television on a regular basis Id also like to begin with things this region can be proud of. The West Midlands is made up of a fabulously diverse area. From the more traditional differences between Brummies and the Black Country and Coventrians and Silhillians (no I didn't know people from Solihull were called that either!) to the more recent diversity of different races and religions throughout are county. This was really brought home to me one afternoon walking through a vibrant Birmingham one summer. The different colours in clothes and languages being spoken was astounding and made it so interesting to watch.
We have some of the most beautiful countryside in the country on our doorsteps as well as some of the most spectacular architecture both old and new.
However we also have a crime problem, which puts all of these wonderful people at risk. And that risk under both Labour and Conservative governments and authorities has and is growing at an alarming rate.
As the father of two young women I'm tired of being worried about their welfare when they leave the house. A feeling too many parents experience. Having lived here for 40 years I've seen and have experienced how crime had become out of control.From my career working for a bank I've seen the physical and mental trauma suffered by colleagues as a result of brazen bank raiders across the West Midlands.Successive government bodies have allowed this to happen by making Police officers retreat to their police stations (if they haven't closed them) and to race around in cars in response to a crime.
And this is the problem. The police no longer prevent crime, they react to crime. I'm amazed how little you actually see a police officer on foot giving a visible presence to actually deter crime. Observations like this are foolishly criticised for suggesting I'm aiming for something akin to Dixon of Dock Green (showing my age here I know). It's a fact though that if someone is thinking of committing a crime and they see officers, they will think twice.
In addition we've also seen what's fast becoming known as two tier policing. During lockdown we saw people being harassed for sitting on a bench whilst a blind eye was turned to various demonstrations. This alienates the silent majority to the Police.
The rank and file officer has a thankless task currently. They are between the devil and the deep blue sea. The devil being the increasingly confident criminal who has lost respect for them and the deep blue sea is the ocean of politically correct woke nonsense their superiors force on them.
So my driver to correct all this is why I'm standing to be PCC for the West Midlands.
My mission is to protect the law abiding majority by placing more police on the streets to deter and catch criminals. Not in cars and offices.
I stand for the old lady frightened to go out, the business owner afflicted by theft, the girl racially abused for wearing a headscarf, the stabbed teenager and the woman walking home after dark.
In the 1970s the city of New York was a crime ridden place no one would set foot in without fear of crime. In the 1980s the Mayor realised this problem and introduced the "broken windows " policy. This involved redeployment of police officers on the streets where they had a zero tolerance policy of all minor crime. As a result minor crime and major crime plummeted and the City became a much safer place until more recently when unfortunately the current mayor took police off the streets.
I would implement this policy within 100 days of taking office. I would also ensure that Police are consistent how they carry out their duties without any favour to any particular group , organisation or protesters.
I stand for the rank and file officers frustrated at not being able to do their jobs so I'll equip them with the tools they need to do the best for our community.
In summary my mantra for my campaign is more PCS on the streets and less PC in the hierarchy.
It's time for change to reform policing, catch criminals and deter crime.
About Mark Hoath
"I've lived in the West Midlands for over 40 years. I've been married for 27 years and have two daughters aged 22 and 18. I had a successful career moving to senior level at Lloyds Bank where I was responsible for the performance of over 100 branches and employing in excess of 1000 staff, managing large budgets and the sales and customer service performance.
Following my voluntary retirement from the bank I've run a consultancy business and am in the process of setting up a sports hospitality business. Sport is my passion being an avid cricket and football fan. I'm a member at Warwickshire Cricket Club and travel the world with the so called Barmy Army following England cricket team.
I'm the son of retired Police Chief Superintendent which undoubtedly has contributed to my interest in the PCC role.
My hope for the future is to make the West Midlands a safer place , to get out of lockdown so people and businesses can recover and for England to win the T20 World Cup and The Ashes!"
About the role of Police and Crime Commissioners
(Source: What is a Police & Crime Commissioner (PCC)? | Voting Counts)
"The role of a Police and Crime Commissioner (PCC) is to be the voice of the people in policing, and to hold the Chief Constable to account for how he/she discharges their functions. The aim of all PCCs is to ensure the delivery of an effective and efficient police service within their force area"
Police and crime commissioners (PCCs) are elected representatives with responsibility for policing in each police area in England and Wales. Each police area (except for Greater London and Greater Manchester, where the elected mayor is responsible) elects a commissioner every four years.
PCCs are responsible for:
Setting the Police budget
Deciding what the Police's priorities should be
Appointing the Chief Constable, who is responsible for making operational decisions, and holding them to account
Providing strategic oversight to the Chief Constable's decisions
Helping to improve the criminal justice system to support victims and reduce re-offending
Working with other local organisations (e.g. local councils) to provide a joint approach to reduce crime
Work closely with other local emergency services
Act as a bridge between the public and the Police Service
Ensure the Police service is working efficiently and effectively
Making their community a safer place
Further information on the candidates for the role of Police and Crime Commissioner for the West Midlands can be found by visiting the BBC election pages