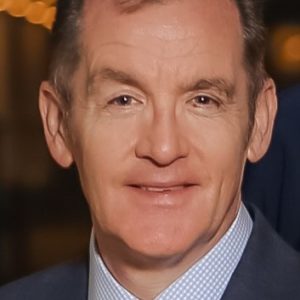 In the first of a two part series for the Centre for the New Midlands, Dr. Steve McCabe provides a brief history of house-building in the UK and considers what we can we learn from the recent past.
The second part of the series will consider the types of radical interventions which could enhance and accelerate the nation's housing and alleviate some of the biggest challenges facing the sector and the consumer.
Even the most cursory examination of news stories of recent years indicates a serious problem with housing. Statistics demonstrate the inter-relationship between owning and renting has altered significantly in the last century. In the 1920s, only a fifth of citizens owned their own house. By 2007, just prior to the Global Financial Crash (GFC), so destructive to the fortunes of banks and individuals, almost three quarters of adults owned their own home.
Housing has always been a 'numbers game' involving market forces and a fair amount of state intervention intended to achieve whatever objective(s) perceived to be expedient at a particular time. This may involve building of social housing or houses provided by developers for sale. There is talk about the housing 'market' and comparison to other utilitarian products such as cars.
However, houses are fundamentally dwellings with the associated emotional baggage this entails. Home ownership, a fundamental shibboleth of prosperity, is closely aligned with the sense of security that comes from possessing the ownership of what's referred to as 'real' estate. For the majority, this means owning the building and any land attached.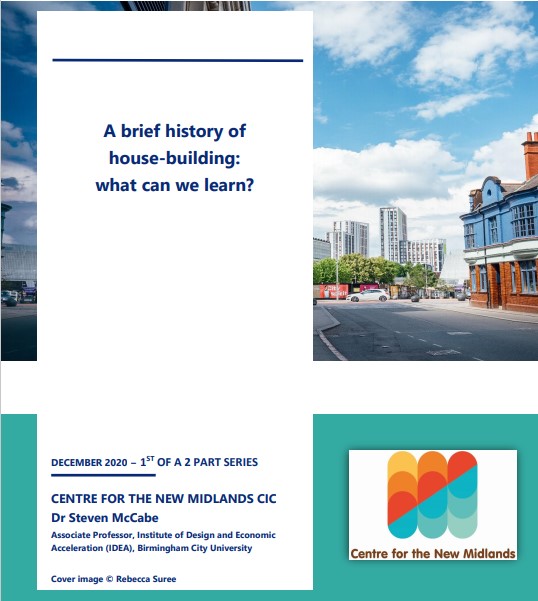 To read the full report, please visit:
About Dr. Steven McCabe
Dr. Steven McCabe is co-editor of Brexit and Northern Ireland, Bordering on Confusion (published by Bite-Sized Books, ISBN-13:978-1694447807) and English Regions After Brexit: Examining Potential Change through Devolved Power (published by Bite-Sized Books, ISBN-13: 979-8666953099).
He has contributed chapters to a number of texts in the last year (in 2020 unless otherwise stated): Brexit Negotiations after Article 50: Assessing Process, Progress and Impact (published in 2019 by Emerald Publishing, ISBN: 978-1787697683); The Wolves in the Forest: Tackling Inequality in the 21st Century edited by Hindley and Hishman (published in 2019 by Social Liberal Forum); Boris, Brexit and the Media edited by Mair, Clark, Fowler, Snoddy and Tait (published by Abramis Academic Publishing, ISBN-13: 978-1845497644); The Virus and the Media: How British Journalists Covered the Pandemic, edited by Mair (published by Bite-Sized Books, ISBN-13: 979-8643725824);
The Pandemic, Where Did We Go Wrong? edited by Mair (published by Bite-Sized Books, ISBN-13: 979-8665858326); BBC, A Winter of Discontent? edited by Mair (published by Bite-Sized Books ISBN-13: 979-8694863117) and The Pandemic, Where are We Still Going Wrong? edited by Mair, (published by Bite-Sized Books ISBN-13: 979-8563726338).
Connect with Steve on LinkedIn