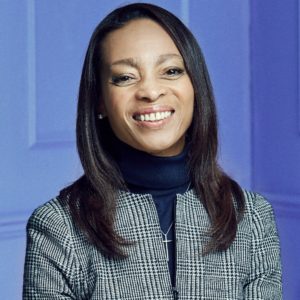 In this article, Dr Margaret Casely-Hayford CBE (Chancellor of Coventry University) provides an insight into the way in which the institution has grasped the digital opportunities presented through the pandemic, alongside the additional work it has undertaken to enhance its support for the various communities it serves.
The impact of Covid19 has been no less profound on the Higher and Further Education sectors than on any other parts of social and economic infrastructure of this and almost every other country, yet in our attempt to manage this impact to the best of our ability we aim to reshape our lives to a new normality and also to find a bridge from total lockdown toward that newly shaped future, whatever it happens to be. It could be that there are lessons to be learned from the way the education sector is preparing to look after its community in the bid to accelerate the re-entry as safely as possible. Obviously, we have grasped the digital opportunities that present themselves, but we have done a good deal also to create a hinterland of community support.
Coventry University, like most universities, has worked hard to re-open in September; but university life would ordinarily involve not just educational but importantly, social interaction; work placements, apprenticeships, and other training opportunities.
Remembering that the social elements are as important as the ability to work digitally
Different higher education organisations are accommodating the easing of lockdown in different ways.  Coventry recognises the need for the creation of some form of campus life whilst ensuring appropriate distancing and other safeguards. A good deal had already been invested in blended learning over a two year period of investment thanks to the foresight of the University's decision makers (ie the University recognised two years ago that investment in giving students digital access helped those who couldn't necessarily participate in the ordinary campus based university education). It was however quickly recognised that students prize the ability to get together and have a social life on campus or in the City and that the community aspect of university is the hard part to replicate in the current very digitally based world in which we have all become zoom, team or skype savvy very quickly.
The university management therefore worked on a detailed plan to afford 3-4 hours of campus time with lectures and large seminars delivered online. They also aimed to host semester 1 of a new year and to make it available fully online for students who chose not to come to campus. It was seen as important to work hard to create as many of the services that create community as possible. most courses will have at least four hours of on-campus timetabled learning per student each week during each semester/block. Staff will be provided with the additional support and tools they need to deliver in this new way.
The pioneering introduction of a new online learning platform across all courses by the start of the next academic year is a change that has been accelerated and scaled-up to meet the challenges of Covid-19 and will improve teaching and learning for both colleagues and students. The platform provides fully online, immersive and interactive content for students to engage with and offers some community/ social elements as well.
Calls on wellbeing support and mental health resources
There have been some thoughtful initiatives to try to ensure the wellbeing of both those physically present and the on-line community.  There are new and very exciting ventures with some EdTech start-up companies that develop student mentoring skills and continue to enhance the employment support online.
It has been important that initiatives are not all top down so that a wider group of voices can be heard: The Students' Union has been virtualising its services for several years and that is being similarly accelerated.
The University has also developed a super suite of online support services under the banner of 'Connections Matter', available to both staff and students and that has attracted a good deal of attention. This is being led by the University's Pro-Vice Chancellor, Lisa Bayliss-Pratt who leads the Health and Life Sciences.
The advent of Covid-19, has obviously necessitated a hard look at the quality of the on-line offer as students rightly demand more and better. A clear need for changes in the way staff and students work and study therefore emerged, with an embracing of innovation to attain vital flexibility.
Coventry University's response has achieved the highest possible rating of 5 stars in the QS Stars Online Learning assessment – the only UK university currently to hold a rating in the category.
The Vice-Chancellor proudly explains that the university performed impressively across a number of relevant assessment indicators: scoring maximum points for student-faculty engagement, student interaction, student services and technology, and commitment to online learning.  The new QS Online Learning category is available for institutions which primarily focus on online learning or have residential programmes but also have some programmes available entirely online, (QS Stars offering opportunity to be assessed in their ability to deliver teaching online through distance or blended learning degrees).
The university has also moved its campus-based courses to the new online digital learning platform, Aula, and from September this year, approximately 40,000 students from courses across the Coventry University Group will be using Aula to support their on campus studies.
The move makes Coventry the first university of its kind, globally, to commit to a learning experience platform which embraces the next era of digital learning as active, collaborative and mobile-first.  There will be continued investment to ensure that Coventry can adapt to the current and future challenges presented by Covid-19, with opportunities being actively sought to grow and develop the Group to improve its sustainability and to continue to adhere to its values and mission.
Coventry has taken a highly considered approach to ensuring that alternative modes of assessment should be of no detriment to students and that marks and degrees are still awarded with integrity, with a number of regulatory and practical changes having been implemented to support this.
It might be time for businesses to have independent assessments of the quality of their on-line offer. As students do with education, customers and employees might now want reassurance that a high quality, safe interactive work environment can continue regardless of the circumstances.
About Dr Margaret Casely-Hayford CBE:
Margaret Casely-Hayford was appointed Chair of Shakespeare's Globe in January 2018, the same year in which she was appointed Chancellor of Coventry University.  She has been an elected member of the Board of the Co-op Group since 2016.
She was awarded a CBE in the Queen's Honours list, for services to charity and for promoting diversity, in 2018, upon ending her term as trustee and Chair of international development Charity ActionAid UK., and was awarded an Honorary Fellowship of her former University college: Somerville, Oxford.
She's a trustee of the Radcliffe Trust, which supports the development of skills in classical music and traditional arts and crafts.
She chaired a diversity review of the Carnegie and Kate Greenaway Awards for CILIP (the Libraries Association); and served on a panel that oversaw the 2018 strategic review of the British Council, making recommendations to the Foreign Secretary.
She was Director of Legal Services and Company Secretary for the John Lewis Partnership for nine years. Before that she worked for twenty years with City law firm Dentons where she had been a partner and jointly led an award-winning team in planning and development work), she's now retired from executive roles.
Her portfolio includes advising young entrepreneurs, and supporting and advising organisations on governance and advising those, in particular women and BAME or LGTBQ+ people, who wish to embark upon board careers.  She is passionate about establishing diversity on boards and is an ambassador of Board Apprentice.
She champions better governance and democratic processes, and this year, was appointed to the Institute of Directors' Governance Advisory Board, and made a Fellow of the Institute of Public Impact.
Her passion for education sees her also as Chair of the Advisory Board of award-winning Ultra Education, an enterprise which provides teaching of entrepreneurial skills to primary school children; and as Patron of the John Staples Society a body created across the Leathersellers' Federation of Schools, to develop social mobility by providing opportunities and access.
Connect with Margaret on Twitter
Connect with Margaret on LinkedIn