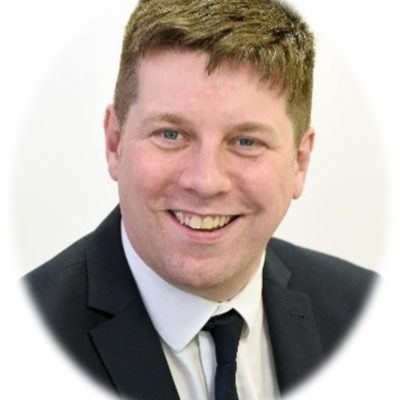 On 20th May 2022, the Centre for the New Midlands welcomed Eddie Hughes MP (Minister for Rough Sleeping and Housing) to deliver its inaugural Housing and Communities Annual Lecture.
In this article, Dominic Bradley (CEO, Spring Housing and Member of the Centre's Housing and Communities Leadership Board) provides some reflections on the Minister's speech and what it means for the West Midlands.
The Centre for New Midlands, an independent think tank, held its inaugural lecture the other week.  The lecture came from Eddie Hughes, a born and bred Brummie, Walsall MP and importantly for the lecture, the current Parliamentary Under-Secretary of State for Rough Sleeping and Housing – a position he has been in since 2021.
Also unusually it has to be said, in recent times for a Minister, to have been on 'our side of the fence' as Deputy CEO at Birmingham and Solihull YMCA and held a position on the board of whg, so he is well versed on issues facing our sector from both a strategic and operational perspective.
The main themes, as you would expect, were focussed on the recent government Levelling up White Paper – which Hughes stated was the chance to "level up the country, reverse inequalities, grow our economy and spread opportunities across the whole country as we recover from the pandemic."
Hughes set out the Government's case well. There is no doubt in recent years that the region has been the subject of increased investment and regeneration opportunities.  We are seeing more public bodies and companies relocating jobs here primarily from London. Recent examples include the Department for Levelling Up, Housing and Communities itself moving its headquarters to Wolverhampton and HSBC to Birmingham. It therefore comes as no surprise that the Government is proposing to target investment towards the Midlands in the Levelling Up White Paper.
At the very heart of Levelling Up is the tension between place-based and general reforms: how much should policy be tailored to specific places and how much should policy be the same everywhere?
The White Paper identifies the individuality of different places and in broad brushstrokes acknowledges that "it is about unleashing opportunity, prosperity and pride in places where, for too long, it has been held back." This language echoes the Conservative Party's belief as set out in their manifesto that "you can and must trust people and communities to make the decisions that are right for them."  However, as the Minister outlined himself, some of the biggest pieces of legislation the Social Housing Regulation Bill and the Renters Reform Bill will not have a localised aspect within them and understandably so.
While the focus of the speech was rightly focussed on the positive step towards economic growth in the Midlands, a large proportion of the projects and funding identified is already in place, so it is not all new investment. The White Paper also lacks detail on what it means in practice for the region and very limited information has been issued by the Government to provide any further clarity. Andy Street has a real challenge as Mayor of the West Midlands in getting a combined strategy for the region when there are multiple cities looking at generating their own investment and place making programmes and are often pitted against each other whilst doing so. No doubt the proposed devolution deal is a way to tackle this thorny issue head on.
When looking at our region and some of the key policy drivers, in particular around housing, the Homeless Reduction Act is almost universally acknowledged as a progressive piece of legislation. However, when reviewing its net effect on reducing homelessness, it's hard to argue that it's been a success.  In the Midlands, Birmingham (as an example) has a significant housing need shortfall of 37,900 homes confirmed as far back as 2017 and over 4,000 households (mostly families) currently stuck in temporary accommodation at the time of writing. This has also helped foster the proliferation of unsuitable exempt supported accommodation which has gobbled up over 4,000 family homes in Birmingham alone and converted them into shared accommodation often with unsuitable or negligible support in place to support those housed within it.
This housing shortfall is replicated elsewhere. The Black Country has identified it has a 28,000 homes shortfall. In both cases the shortfalls have not been addressed or met with a major investment to meet the new homes required. There are issues around greenbelt and the lack of brownfield sites in tackling this but it's disappointing that a Government with such a large majority aren't looking for a longer-term strategy around a Macmillian-esque housing building programme that will save the taxpayer money in the future, as opposed to the current costly crisis led interventions currently taking place in large swathes of our region in tackling the housing crisis.
In his speech, Hughes outlined a number of hugely important but valuable initiatives that the government has prioritised:
 Creating Freeports around East Midlands Airport and the Humber.
 Investing £670 million for 30 towns as part of the Towns Fund, driving regeneration from Boston to Worcester.
 Injecting £399 million into 21 projects from the Levelling Up Fund – including transport improvements around Birmingham, Newark and Lincolnshire – and a National Science and Conservation Centre at Twycross Zoo.
 Giving a £32 million shot in the arm for 55 projects from the Community Renewal Fund – supporting the East Midlands Accelerator to safeguard 1,000 jobs and establish 100 new businesses and employment and skills projects such as the West Midlands Works+ pilot.
 And, of course, HS2.
Whilst there is no doubt that all of the above will be a major boost, the short-term nature of some of these proposals allows the white paper to become a little unstuck at this point. It should be applauded for having the ambition contained within it and for being specific in setting timeframes for when it wants to achieve its missions. It should also be applauded for looking beyond the next election. The problem is that it doesn't look much further, aiming for 2030 – just seven and half years away or 1.5 electrical cycles, it isn't quite the grand plan many of us hoped for.
The divides seen across the country are at least 120 years in the making and have been the target of government policy for decades from managed decline to the Big Society (remember those?). Solving this in eight years would be nothing short of miraculous. Germany has been going at this for 30 years and still hasn't brought the East up to the West, and this is with two trillion-pound investment since the Berlin Wall came down in 1990 – 32 years ago!
Unfortunately, the lack of a long-term plan is backed with a lack of long-term funding. The Chancellor has been pretty strident in saying that all money for the next three years has already been allocated through last October's spending review. So, it is no surprise that there are no new pots of money announced beyond this, uncertainties around our economic recovery post Brexit and the pandemic remain.  But as Levelling Up should go beyond the current Spending Review period, there was an opportunity to set out what outline funding would be put in place beyond 2025. This important piece is missing. The huge concern is that this signals that Treasury is not wholeheartedly behind the agenda and history tells us that that is the death knell to any policy plans.
However, in addition to the Levelling Up paper, Hughes focussed on the Renters Reform Bill and the Social Housing White paper, which has the laudable aim of improving housing quality and to half the number of non-decent rented homes by 2030 in the PRS and social rented sector. (21% of private renters live in homes of an unacceptable standard). He outlined that both the abolishment of no-fault evictions and putting tenants at the heart of the reforms are essential in learning the lessons for all of us working in the shadow of Grenfell.
Hughes and his department have been driving the proposed changes to exempt accommodation reform, which is widely acknowledged as needing wholesale reform. This is something close to my own organisation's heart following our research and campaigning on this issue over several years. The Minister acknowledged the challenges and made the clear case for reform but was mindful to remind us all that the last thing the Government wants to do is drive out much needed investment into the sector and that there will be an injection of £20 million into a supported housing improvement programme "to drive up the quality of accommodation whilst we look at longer term regulatory changes."
Pleasingly, from my perspective, is that Hughes was very clear that nothing is off the table in terms of reform and the focus was looking at the long term and getting it right with residents and tenants voices heard throughout the process, all music to this listener's ears.
In conclusion, despite the obvious challenges outlined above, there are a number of wide-ranging excellent initiatives outlined by Hughes that are so important for our region. As well as the recognition of the different roles that different parts of the country should play in the national economy; the devolution framework to encourage more sensible local government boundaries; the emphasis on improving regional data and putting residents and tenants' voices at the heart of new legislation are all welcome. However, the lack of Treasury backing poses the question that – come a change in government, or more topically a change of leader, will we have start all over again?
The Levelling Up White Paper commits to a period of consultation over the coming months. Our goal at the Centre for the New Midlands, and in conjunction with our regional partners, should be to sharpen up the arguments in it and set out what we need to do beyond 2030, focussed on a bipartisan approach to policy making.  Admittedly tough in the current political climate, but we can dream can't we?
Dominic Bradley had 11 fulfilling years at Trident Housing Association and latterly Trident Reach where he had lead responsibilities for all of the charity's care & support and social enterprise activities. By the time he left Reach it had a turnover of £15 million, over 740 employees, and over 40 contracts in 9 different local authority regions.
Dominic also led on development for the Trident Group as part of the Matrix partnership, which included major construction and delivery projects – standout ones being Oakland Village, a £22 million extra-care scheme in Swadlincote in partnership with Derbyshire County Council and Derbyshire's District Councils, and a Youth Offending new build project in Birmingham, as well as several care & support housing projects. After leaving Reach he had 18 months in the private sector before co-founding Spring to achieve a longstanding ambition to have a company that goes back to the original ethos of the housing movement and housing those in most need.
Dominic is also a founding board member of the charity Reconnected which connects homeless people with private sector skills in employment, training, and housing. Dominic is also Chair of Governors at Holyhead Secondary School in Handsworth, Birmingham and until recently the Vice Chair at Birmingham Rathbone which works with people with a learning disability helping them to access support, training and employment. Dominic is also a trustee of Hope Projects which supports destitute Asylum Seekers and refugees in Birmingham and the Black Country.
Dominic is a member of our Housing and Communities Leadership Board.