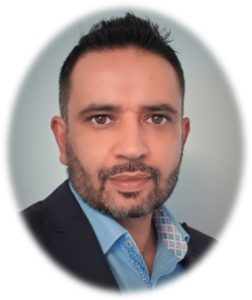 Following on from the announcement on Tuesday 5th September that Birmingham City Council has issued a Section 114 notice to the Government – and in effect, declared itself bankrupt – what next for Birmingham and its communities.
In this article, Afzal Hussain DL (Chief Officer, Witton Lodge Community Association & Member of CNM Housing and Communities Board) explores what this means for the city and its communities – and it's not a pretty picture.
Birmingham City Council issuing a Section 114 notice is shocking but not a surprise, as the issues surrounding the Council's £1bn financial black hole have been well trailed in recent months. Of course, this does not lessen the blow as it means worry, uncertainty (other than presumably higher council tax and fewer services) and a bleak outlook for many vulnerable residents and community groups.
The Notice means future spending will be limited to statutory services. The Council leadership declared that it has implemented rigorous spending controls and "will prioritise core services that our residents rely on, in line with our values of supporting the most vulnerable". Intriguingly, given the parlous state of local authority funding, and rising demand for basic support services, it is not immediately evident what scope there is for cuts, to what would be deemed non-core services.
Over recent years, Birmingham residents must feel as though they have gone a dozen rounds with Mike Tyson. Austerity resulted in cuts to many essential services  – youth work, neighbourhood advice services and Sure Start, to name but a few. Covid hit the poorest (and ethnic minorities) hardest, compounded by sky-rocketing food, energy, and housing costs. And now this….a seemingly relentless spiral of negative pressure which is threatening to fracture communities and family life.
There are already existing, deep, and entrenched inequalities. In parts of Birmingham, 40% of children live in poverty; you can expect to die 9 years younger with over 20 years of poorer health; unemployment is twice the national average; over one-third of adults do not have any formal qualifications or functional basic skills. Thousands are languishing on housing waiting lists and many older residents are lonely and living in isolation. Further cuts to services, compounded by cost-of-living pressures will deepen the 'perfect storm' for many residents, and those 'just about managing' will be tipped into vulnerability, and require additional help and support – so where will people turn to?
Post pandemic, most community and voluntary groups are already struggling to cope with demand and lack of funding. The prospect of almost certain funding cuts to the sector will further undermine morale and understandably divert attention away from delivering services to diversifying funding streams. It seems incredible to think that further cuts to council services will not (inevitably) result in additional and new demand on already stretched public services, whether that is the NHS, welfare, or unfortunately, the criminal justice system.
Public agencies are also under financial strain, with rising demand, constrained capacity, and challenging objectives. They often look to the council to be a reliable partner and to fund 'community work.'  As a leader in the local health service (Birmingham and Solihull ICS), can you credibly tackle health inequalities without engagement and prevention work in communities? And in the DWP, how will you reduce economic inactivity rates without tackling health or housing issues. We know the issues affecting many of our communities are complex and interlinked; and need imaginative, integrated, and collaborative responses that work with the grain of communities. Crucially this work needs to be funded, so if not the council, then who?
In ordinary times, we may have looked to our politicians to help steer a course through these turbulent times, however, with national and regional elections on the horizon, history tells us that political discourse will likely be dominated by factional point scoring, generating more heat than light. Many will, and are, arguing about how the Council got into this position, and whilst it is important that we understand the causes (depending on your persuasion it will be poor leadership and financial mismanagement at the Council; Government funding cuts or some combination/variation of both) and learn lessons.
Equally, if not more important, is the immediate action needed to protect and support our most vulnerable. This needs to extend beyond the usual platitudes with a clear action plan and committed resources. We should make no apologies for scepticism… many will recall the government's claim of 'throwing a protective ring' around care homes during the pandemic. Until we see evidence to the contrary, we must assume that the poorest and vulnerable will pay the heaviest price, and we must do all that we can to avoid this.
Of course, Birmingham City Council is the principal, even vital anchor institution, however, it is important to remember that it is not the City of Birmingham… there are many other important stakeholders, and surely the collective leadership challenge, is to pull together, to protect and support our vulnerable, rebuild, and importantly drive our city forward.
Birmingham has a rich heritage, and remains diverse and vibrant. A 'city of a thousand trades,' it has always been the home to the creators, makers, and innovators. Its ideas and products have, and continue to shape the world around us. With ambitious entrepreneurs, world class universities, leading companies and major developments, there are plentiful opportunities for local residents, and it remains incumbent that we redouble efforts to ensure investment and opportunities land where they are needed most.
Beyond the immediate, we can turn our thoughts to a more fundamental rethink. It may be an inconvenient truth, but the recommendations from the Kerslake Review were at best, only partially implemented, and consequently did not deliver the intended reforms. Restoring the City Council to some semblance of stability is in our collective interest. As part of the rebuilding process, let us take the opportunity to develop a long-term transformation plan, that is genuinely informed by its communities and stakeholders.
ABOUT OUR AUTHOR:
Afzal Hussain DL is a regeneration professional having held senior posts in the Community, Local Government and Social Enterprise sectors. He is a passionate advocate of community-led approaches and is on a mission to demonstrate that by working with and alongside our communities we deliver change that is genuinely transformational.
Afzal is Chief Officer at Witton Lodge Community Association (WLCA) – a dynamic social enterprise and community landlord with a focus on people and place. Since joining WLCA in 2012, Afzal has worked with the Board to develop and grow the Association; now with a 50+ strong team of staff and volunteers WLCA provides 200 homes for those most in need, and is supporting hundreds of residents through a range of health, employment and environmental initiatives. (https://wittonlodge.org.uk/).
Afzal is Co-founder and Director of West Midlands Urban Community Homes (wMUCH), which is the Enabler Hub for the region; working with local communities and stakeholders to promote the development, delivery and management of community-led homes and neighbourhood services.
He is also an Executive Member of Birmingham Social Housing Partnership (BSHP), which brings together over 40 housing associations to ensure a strategic approach to housing in the city.
Afzal maintains a strong interest in social enterprise and local economic development. He helped to establish the North Birmingham Economic Recovery Taskforce; Chairs the local Employment and Skills Board, and serves on the Advisory Board of the Birmingham Adult Education Service.
Prior to joining WLCA, Afzal held senior regeneration posts in local government including Managing Director of Coventry New Deal for Communities (NDC); a flagship government initiative established to address deprivation in challenging neighbourhoods. He also served as Deputy/Interim Chief Executive at Aston Pride NDC with Birmingham City Council.
Afzal also has a passion for nurturing talent and delivers coaching, training and consultancy services to individuals and agencies across sectors.