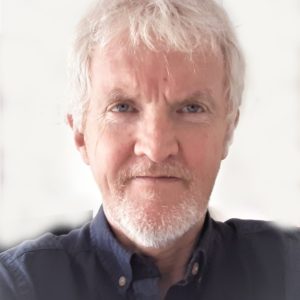 In 1996, Paul Baker jointly launched Vector Research, and after 25 years of delivering a suite of work for literally hundreds of clients is 'hanging up his audio recorder and boxing up the clipboards'.
Given that a high proportion of those projects were in the West Midlands, Paul uses this article to reflect on an issue which stood out from the outset – deprivation and the significant potential in many deprived communities across the region.
"In 2013 Benefits Street was filmed – a Channel 4 series portraying life in James Turner Street in Birmingham's Winson Green as semi-chaotic, unproductive, and anti-social – albeit with redeeming qualities of camaraderie amongst the main "characters". It was trailed with one participant declaring that "almost everyone is on benefits….about 5 per cent working…." whilst the street sign on-screen emphasised that this was going to be representative of the neighbourhood.
My initial derision at the TV trailer was the result of our extensive involvement in that very neighbourhood a couple of years earlier – which had yielded evidence from two separate studies which was at odds with their message. Not long afterwards (and following a rushed article I penned in Guardian Online) Benefits Street became significant to me in relation to two other themes which the series unwittingly raised. Firstly the presentation of the deprived areas in the region as nothing other than a problem; and secondly – something more related to information gatherers like myself – the fact that there is an attitudinal and motivational dimension which affects community success.
So firstly the evidence for the prosecution. Vector had delivered one of our most successful projects in James Turner Street and two neighbouring roads – a Neighbourhood Renewal Assessment (NRA) – with 73 percent penetration for a lengthy household survey (we were delighted to be told it was a record for NRAs in England), a series of case studies and an interactive workshop at Foundry School (50 households turned up). Such high levels of participation tell a positive story in themselves.
The study report described a typical North-West Birmingham district, where most neighbourhoods are classified, according to Experion's Mosaic 2009 Segmentation model (built from census and national survey data) as within the Terraced Melting Pot (TMP) i.e. areas with low incomes, cheaper older housing, significant presence of south-Asian families, and a mix of younger migrants. This classification applies to significant parts of Birmingham (where it accounts for 20 per cent of the population), Black Country boroughs, Coventry and Stoke on Trent, as well as smaller parts elsewhere in the region.
Our report naturally went much further than descriptive data on the neighbourhood.  We had identified older white British households alongside South Asians and smaller numbers of Black residents(both African & Caribbean); significant groupings of younger refugees and asylum seekers, with a growing presence of Eastern European households. And our respondents did describe a Benefits Street-type tableau – but with small pockets of households where anti-social behaviour, substance misuse, and some low-level criminality was to be found. But the majority of working age households were in fact economically active, and most residents got on with their lives and simply ignored such behaviour as far as they could. It was hardly utopia but neither was it a hell-hole. What we could say was that White Dee, Fungi and other Benefits Street participants represented a minority of households in James Turner Street – and that generally their grouping was largely self-contained.
Spending time with residents revealed that the district housed several other groupings who were actually – in my opinion – much more interesting. In fact a year or so after Benefits Street we used the bank of data we had stored from this and two other local surveys  (covering detailed profile, behavioural and hard data on attitudinal indicators) to run a trial segmentation exercise in order to develop our in-house skills. Segmentation (including the Mosaic model described earlier and its successor Mosaic Public Sector) is a crucial part of understanding communities, effectively informing communications, and designing subsequent interventions across a range of service providers. Mosaic is already  used in Birmingham for a range of investment and service delivery  and campaign targeting – from health campaigns, to advice centre locations, to fostering and more.
So using factor analysis, we ended up assigning about 45 per cent of our combined household samples to attitudinally positive or proactive segments, and each seemed to have its own dynamic. We initially titled the groupings as young families with aspirations for children,  "quiet" savers – who had low -income employment but managed to improve through careful lifestyles,  multi-job Eastern Europeans and new positive arrivals – coming from overseas with qualifications. (Apologies but we don't profess to be great in terms of nomenclature!). E
Each grouping displayed potential – whether that be in education, training and development, community engagement and involvement or skills. The remainder were mainly in neutral segments including almost a quarter of households in the older reminiscers pensionable-age group. About 1 in 8 were classified as working age Rejecters with no work or learning/skill aspiration. Note that key drivers of the classification were attitudinal – which we believed added significant value to understanding communities.
However the big finding from all this was the fact that these holistic segments were so discrete. There was such limited commonality and no real continuum of experience. The clue may be in the descriptive words melting pot – but the mix going into the pot does not seem to blend into a smooth and consistent paste.
We later positively applied this type of segmentation learning to a "problem" estate study in the North-East – soon after feeding into a community plan from which successful targeted interventions have since been applied, in conjunction with residents and multi-agency practitioners. A battery of indicators identified the success of the project across crime and ASB, substance misuse and take up of the leisure and culture offer including adult education. Making neighbourhoods more positive and proactive increases stability, with the positive segments staying longer, spending more locally, investing more time in the community and more.
My view is that the TMP (certainly in NW Birmingham) has huge potential – if we adopt that kind of more granular intervention. Already there are dynamics which are visible. The rush hour Metro service (running through North West Birmingham and West Bromwich) transports what looks very like an emerging BAME middle-class directly to and from Birmingham's CBD. The secondary school in Handsworth (which housed one of our workshops) which re-invented itself and delivers results which exceed state school performance in much wealthier districts. Its operation as a community hub adds to it, as do the local homelessness projects successfully returning people to independent living. There are examples of job-readiness schemes and neighbourhood sport initiatives too, all of which reveal achievement and/or potential across this low-income district.
But alongside these positive trends there have also been occasional failures, where initiatives attempting to improve life chances locally have fallen flat, including two large scale capital projects. Which brings us back to the fact that so diverse is the population in behavioural and motivational terms that any attempt to engage with the district as a whole will be highly challenging. However the TMP would be my first port of call if we become serious about re-balancing the regional economy, or if we need to identify low-hanging fruit for a developing labour market, since these neighbourhoods are offering clusters of significant potential – no doubt reflected in the positive trends outlined above.  It would be an excellent riposte to Benefits Street if this potential was tapped and contributed to moving the whole region forward. But first we need that holistic data."
Note: For geo-demographics experts (I am not one) – Mosaic PS has superceded Mosaic 2009 with different more detailed geodemographics but I have focussed on the 2009 Terraced Melting Pot since it better describes the neighbourhood diversity underlying this article. 
About Paul Baker:
Paul Baker is managing director of Vector Research Limited, with over 30 years experience in research having held Market Research Manager posts with Centro (formerly WMPTE) and Highlands and Island Enterprise in Scotland. At both organisations he led the development of new corporate and strategic data gathering and research programmes covering operational information, customer insight and marketing/communication.
He subsequently established WBS Market Research in 1993 – a unique commercial research consultancy within the University of Wolverhampton, and in 1996 he jointly launched Vector Research. Paul guided the company's development into a full service research agency which successfully won business from a plethora of major public and private sector clients in urban and regional development, business and skills, and wider social research. His project portfolio thus included projects involving multi-disciplinary evaluation, strategic consumer insight, and innovative public consultation. 
Connect with Paul on LinkedIn