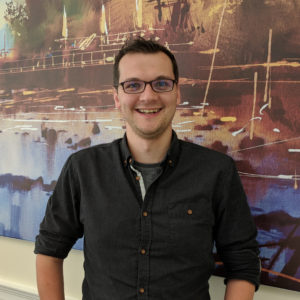 What will the future look like for 'employees'? Does business have the capacity and capability to make the most of digital transformation? What does location independent working mean for local authorities seeking to grow its revenues through taxation and spend on the high street?
In this article, Rich Bishop considers some of the major questions that we need to consider for the future of work. Has the time come for us to change who we are listening to for leadership?
What is the future of employment?
It's now clear that the future of employment looks very different from the past. The forced "work from home" "Zoom-boom" we've seen during the Covid-19 pandemic has changed the definition of work from a "workplace" to a "workspace" for millions of people. It has also opened doors to some disenfranchised groups, such as those with physical disabilities, or those with caring or parental responsibilities – but it has closed it to others who didn't have the technology, environment, or type of role needed to work from home.
The pandemic response has seen technology adoption leap a decade in some areas of the economy. The  future of employment now looks very different, and the responsibilities of employers will have to change to match. Now, they will have to consider what flexibility their workforce will expect, or even demand, and how they can still be responsible for safeguarding, management and workplace health and safety, when the workplace is the employee's home. And, for sectors who weren't able to work from home during 2020 – what does the future hold for them? If they can't adapt to offer some more flexibility and freedoms, will they struggle to recruit?
In addition, local authorities, utility companies and many other service providers, will now need to consider how these changes impact their offering, and how they adapt their resources to facilitate and supply what we need to achieve the changes in the way we live and work. Will there be more demand for power and water in residential areas, rather than traditional employment land? Will transport policies need to change if we're now not all travelling into town and city centres each "workday"? Will rush hours happen at the same times everyday, or even at all? 
Can we continue to adopt digital technologies?
The UK has one of the lowest levels of productivity in the developed world. At a time where we need to be more competitive on a world stage, digital innovation and adoption within businesses is key. The pandemic forced many to move more information, processes, and communication online. But this is only the beginning of what we should be looking at. It isn't about each business reinventing itself, or turning into a wholly digital business – but adding assistive tools alongside what they already have to increase productivity – to get more out of the resources they have. How can current and future technologies such as Artificial Intelligence, Machine Learning, and faster realtime information through better connectivity and the Internet of Things, benefit even the smallest businesses? And how will SMEs keep up, when 55% of the 5.5 million smaller businesses in the UK don't have any productivity technology in their businesses today.
Just like the first industrial revolution took us away from home-based human centered production into mass mechanised manufacturing factories – in this current "Fourth Industrial Revolution", we need the same kind of fundamental change in our businesses – especially in our admin and management processes. It should be less about people manually entering, processing and reporting on information – instead, using digital technology to take the strain off the humans and allow them to achieve more with their limited time. 
This is well known in economic and political circles – but at the coal-face, small businesses, especially, do not have the knowledge or skills to implement that themselves – yet. They still often solve problems or grow their businesses by adding headcount, increasing the size of teams, rather than utilising technology to reduce the workload of their existing teams to free up capacity. This is hurting UK businesses, and will make them even less globally competitive than they are now.
37% of people worked from home in 2020 – that could have been nearly 60%. 85% of employees now want a hybrid approach in the future. Are we ready to offer this?

Source: ONS 
Unfortunately for a number of managers and business owners who have continually denied "flexible working requests" – the last 18 months has demonstrated that their "genuine concerns" about productivity losses, and their distrust of their employees' ability to manage themselves, have proved unfounded. The data speaks for itself – there has been a 63% reduction in unscheduled absences; a 13% increase in productivity of remote workers; and now 70% of employees say the ability to work from home will impact their decision about their next role. Flexible working will soon have to be the default in order to attract the best talent for your business. This includes the 23% of workers who were denied the opportunity to work from home – but only because their sector, business, or managers hadn't made the adjustments needed to enable it. If 85% of employees say they want the flexibility, we need drastically more than 37% of job roles to allow it.
Sources: McKinsey analysis, Global workplace analytics. CNN. Stanford. American Management Association.
This change has also created the possibilities to work from anywhere with an internet connection, anywhere in the world in fact. The rise of globalism in manufacturing and "blue-collar" sectors over the previous decades have created deep economic, and arguable political, divides in communities. "Well paid" careers in manufacturing disappeared overseas. This increased joblessness in historic manufacturing communities, drove inequalities and poverty in previously prosperous towns and cities – which argumentally has driven those communities to, quite understandably, point the finger of blame at political movements that support globalism – opting now to back isolationist politics and parties. 
Those towns and cities that have tried to reinvent themselves into knowledge based economic centres to attempt to recover from the damage of globalisation in manufacturing – have found themselves now just in time to see the normalisation of remote working mean that globalism is now creeping into higher levels of management and the "white-collar" "knowledge based" jobs they've now attracted. 2020 has now proved that these employees can now work from home, from a neighbouring town or city, from the other side of the country, or even the other side of the world. These jobs are no longer geographically tied, so attracting employers to a geographic area now seems somewhat foolhardy.
This poses the danger for authorities that may repeat the same mistakes again. Focusing on the "quality" of the employment in an area – rather than the quality of living. When employees can work from anywhere – what is going to make them want to work from your town or city? Why would they want to be part of your communities? And, most importantly, spend their money in your local economy?
How many employee policies will businesses now need?
This change from "workplace" to "workspace" stands to create both huge opportunities and challenges for businesses – with them able to find and utilise talent and skills from anywhere – but with the prospect of their skilled staff also being tempted to start working for someone else, without changing where they work from (their home).
This ability to work from anywhere in the world also creates new opportunities for "digital nomads", who can easily be employed in one country and work in one or many other countries – sometimes travelling while working. We've seen the creation of the "Digital Nomad Visas" in a number of, especially Easten European, countries, who want to sell the quality of life they have to offer, in exchange for individuals spending their hard earned money in their economy instead of their employer's. This is what the UK towns, cities and regions are now going to have to compete with – what makes them attractive places to live in – regardless of work.
But, what does this mean for taxation and regulation? Who's rules have to be followed – the jurisdiction of the employer, or of where the employee is based? Traditionally where multinational businesses have workplaces all over the world, the taxation and regulation is where the employee's workplace is, and the business has specific HR and Legal departments in each location to deal with that complexity. What happens when the "workplace" is a home, hotel or temporary residence? What happens when a team of 10 people could be in 10 different jurisdictions? What happens if the employer is a small business, just wanting to tap into international talent? 
This might mean that small businesses now have to comply with many sets of international tax, legal, health & safety, employee rights, and other regulations – or face changing their business models to be less reliant on "employed" staff, and look to outsource functions to a bank of self-employed individuals with the skills they need, wherever they are in the world. Putting the onus, and arguably the flexibility, onto the individual, and creating a, potentially international, marketplace for talent/skills/workers.
When is an employee not an employee?
The next step of this future flexibility of work might be to create "ultimate flexibility" for individuals to live and work how, where, and when they want to. Digital platforms have already created a whole new type of "employment", with individuals able to act like Mechanical Turks. By being part of online marketplaces, individuals can pick up a "task" to complete and be paid for on completion. This can be as simple as logo or graphic design through platforms like Fiverr, being an Uber/Ola/Gett driver, or Deliveroo/Uber Eats rider… or through a complicated network of remote individuals offering services like online ID checks by looking at two pictures to confirm identity – anywhere in the world.
The massive change takes us from employment based on a role, working hours, and remuneration based on time – to instead defining a task at an advertised rate, and individuals choosing to complete it, and being rewarded for that task. The more tasks you complete, the more you earn. Fancy a day off? Need to pop-out for an hour? Just don't pick up any tasks for a bit. The ultimate in flexibility of work.
This also reduces fixed overheads for businesses. Without fixed location costs, and removing the need to always pay out wages based on time, rather than output. This can allow businesses to scale more efficiently – no longer having to make speculative investments in facilities and staff, instead… a true "pay as you grow" model, moving more costs from fixed to variable – but, potentially at the cost of never knowing if the capacity will be there..
Is it employment or not?
Our regulations on employment set standards around minimum wage and maximum working hours. But those regulations are incompatible with this task based way of working. The ongoing battle around whether gig economy workers like that are entitled to holiday/sick/maternity leave, whilst also technically being self employed for tax and avoidance of minimum wage – creates a somewhat impossible situation. We all need to think about what employment status do these workers have? What regulations does the "employer" need to comply with? How do we offer flexibility, and allow people to make the most of the opportunities that these digital platforms offer us? And, most importantly for the individual, how do we provide a safety net, and a secure income for paying rent, mortgages and raising a family?
Is it time to change who we're listening to for leadership?
I'm also a firm believer that these questions, problems, and the answers and solutions to satisfy them should not come from our current generation of leaders. Our leaders have done everything they can to see us through these turbulent times. But, they grew up in a completely different era. The concept of "Digital Workplaces" was an emerging technology in their formative years, and for many, the opportunities the web can bring is something they've had to learn on the job – meaning they haven't always been able to take advantage of the huge benefits it could bring.
Last year I was invited to become a member of the CBI's Under 35 Committee. The committee feeds into the decision making with the CBI, and arguably, injects enthusiasm for positive change into the thinking of the CBI from the UK's future business leaders – making the CBI an agent of positive change for its members. There is a really important reason why that committee exists…
Younger leaders – those aged under 35s do not have the hindrance of hindsight bias. As a group, we have grown up as digital natives, in a globalised world, with more global influences on our lives and lifestyles than previous generations. As a group we are very much living in, and through, the now – experiencing the current fast pace of change in our formative years – meaning we naturally look to the future and where things are going, rather than where they've come from, and how "we've always done it that way".
Sir Tim Berners-Lee was 34 when he invented the World Wide Web that changed nearly every aspect of our lives and economy. Garrett Camp was 30 and Travis Kalanick was 32 when they co-founded Uber and flipped the 400 year old taxi industry on its head. These game changing ideas came from younger minds, and changed the world. I genuinely believe that it's more important now than ever to listen to young business leaders about what their future of work looks like.
The changes we've seen to work and workplaces over the last 10 years have been far more dramatic than the decade before, and phenomenally more dramatic than the decade before that. In fact, the pace of societal, business and economic change is speeding up all the time. Digital natives are needed at the helm more than ever to see us through this constant change.
I feel, if we want to get the future of work right, we need to look at what digital tools can take pressure off the humans by getting machines to do more and more of the daily "chores", how we reframe human tasks so they're not unnecessarily tied to times and places, and that it's very much the time to be listening more to the leaders of the future, rather than than the leaders of the past.
If you always do what you've always done – you always get what you've always got. We have an opportunity to build on what we've learned through the pandemic, and change the world of work forever, and there's no time like the present.
About Rich Bishop:
Rich started writing software from age nine. He turned it into a business at 16, and has now been working with SMEs and larger businesses in the UK and overseas for the last 17 years.
Rich hasn't always just been in software though. He has run business in retail, food, accounting, financial advice, education and broadcasting. He's also represented the Federation of Small Businesses previously, and now sits on many committees of the CBI, BCS (the Chartered institute for IT), is a Freeman of the City of London, a member of the Worshipful Company of Information Technologists, and a Fellow of both the RSA (Royal Society of Art, Manufactures and Commerce) and the IoEE (The Institute of Enterprise and Entrepreneurs).
The primary aim of Rich's work, through his company Orchis, is to improve efficiency and productivity in businesses so they get the most out of the resources they have. Somewhat counterproductive to his own business, more times than not Rich will talk businesses out of expensive software builds – favouring quicker, cheaper, solutions already out there. The aim is to get computers to do everything they possibly can –  freeing the humans from monotonous daily tasks and allowing them to do what they do best.
Connect with Rich on LinkedIn
Follow Rich on Twitter