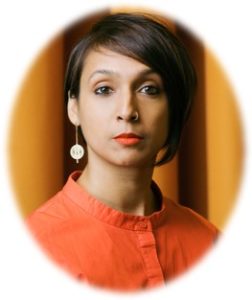 Local councils across England are highly ambitious and forward-thinking in their vision to have well-designed spaces that are socially and environmentally inclusive and sustainable. However, they are facing huge challenges across the board leading to unspent funding and a lack of staff capacity to engage and build meaningful relationships with businesses, organisations and the local community.
In this article, Pooja Agrawal (Co-founder and Chief Executive Officer of Public Practice) highlights the challenge that the skills shortage is creating for local authorities and how it can be addressed.
According to the Institute for Government, between 2009/10 and 2019/20 central government grants were cut 37% in real-terms from £41.0bn to £26.0bn in 2019/20 prices. These cuts have meant local authorities have seen a striking blow to one of their main revenue streams and are consistently challenged to stretch their budgets further.
In particular, the planning industry has been widely affected by cuts, with local authorities spending far less on planning since 2009. A 2022 RTPI Planning Agencies report found that expenditure on planning fell by 43% from 2009/10 to 2020/21 with just 0.45% of local government budgets allocated to planning services.  The situation is similarly stark in the West Midlands with public spending on planning reportedly dropping by 47% in the region.
Although funding is one of the major issues affecting local authorities, we can see there are also interconnecting challenges affecting the ability of local authorities to find, attract and then retain placemaking professionals in the public sector. The 2022 Public Practice survey showed that the biggest barrier local authorities currently face is recruitment, with 79% of local authority officers saying they face difficulties in attracting appropriately qualified or skilled candidates.
The Local Government Workforce survey results have highlighted the significant recruitment and retention issue with planning officers specifically. 58% of all councils who responded reported recruitment difficulties, while more than a third said they were experiencing challenges retaining planning officers. One issue among many affecting retention is public sector pay. The 2023 Planner Jobs Careers survey demonstrated a clear discontent over pay with 62% of respondents saying they think they are underpaid for their position/responsibility, compared with only 33% of private sector respondents.
While our 2023 survey results have not been made public yet, there are some key takeaways that demonstrate a clearer picture for the West Midlands region specifically. Over 80% of responders from local authorities in the region said they had difficulties attracting appropriately qualified or skilled candidates for placemaking roles, which is over the national average. In terms of roles, there is a particular regional demand for Landscape Architecture, Conservation and Heritage skills, with Architecture, Urban Design and Masterplanning not far behind.
We've also found that employees in the West Midlands tend to report more positive personal experiences working for their local authority than many other regions in England. This result is repeated again when looking at team experience with the West Midlands in one of the top 3 of all regions surveyed. Although there are undoubtedly challenges in attracting the right individuals, these results tell us that once in position, planning professionals are finding the West Midlands local authorities comparatively positive places to work. In fact, responses from the West Midlands scored higher than any other region surveyed for 'not wanting to make significant changes to their work situations', such as leaving the public sector or changing profession. This demonstrates that the issues facing the West Midlands aren't predominantly in retention, but in the attraction and recruitment of skilled professionals into what can be exciting and fulfilling roles.
Public Practice was started in 2017 to directly address the long standing issues around resource and recruitment, with the mission of building the skills local authorities need, to shape the places we all deserve. Public Practice's key service is The Associate Programme which has been specifically designed to help solve this issue, by helping public sector organisations recruit mid-career level placemaking professionals. We use an innovative and inclusive process to recruit talented, motivated and skilled candidates looking to gain experience from working in the public sector and use their skills for public good. Our team works with public sector authorities to identify gaps in the capacity of planning and place shaping teams, then matches the skilled candidates to year long placements supported by learning, development and knowledge sharing activity.
We think it's essential that the diversity of our Associates reflects the communities they serve, and so we continue to work hard to develop our own model of best practice and remove bias from the recruitment process. Over the past 5 years, we have gradually expanded our reach across England, and in March Public Practice announced £1m of funding from the Department for Levelling Up, Housing and Communities (DLUHC). This vital boost has allowed us to expand our geographical reach and support local authorities in the West Midlands for the first time.
To date, Public Practice has placed 296 Associates into 78 Authorities in England, with 90% of associates staying on in the public sector beyond the end of their first 12 months (based on 2018-2020 data).
Whilst the West Midlands have hugely ambitious plans to create a more sustainable and better-connected region by boosting economic growth, delivering new infrastructure and housing, there is a barrier when it comes to finding the right skills and building capacity within placemaking teams. Public Practice is a game changer in this space and we are looking forward to enabling the region to meet its ambitions.
Would you like to use your skills for public good? Public Practice will be looking for placemaking professionals to apply to the Spring recruitment round between 14th April 2023 and 31st May 2023. For more information on how to apply to The Associate Programme, please click here.
Is your local authority team looking to recruit? Public sector organisations interested in hosting placements can find out more here. Applications close on 31st May 2023.
ABOUT OUR AUTHOR:
Pooja Agrawal is Co-founder and Chief Executive Officer of Public Practice. She is an architect and planner who worked as a public servant at Homes England and the Greater London Authority. She previously worked at private architecture and urban design practices including Publica and We Made That. She co-founded social equality platform Sound Advice and co-published Now You Know, a compendium of fifty essays exploring spatial and racial inequality. She is a Trustee at Open City, a Fellow at the Institute of Innovation and Public Purpose and a Fellow at the RSA. She has previously mentored at FLUID and Stephen Lawrence Trust, taught at Central Saint Martins and was a trustee for the Museum of Architecture. She was nominated for the Planner's Woman of Influence in 2018, 2019, 2021 and 2022.