On 6 May 2021, voters in the West Midlands will have their say on who represents them at local council level; who will be the new Police and Crime Commissioner and who will be the next Mayor of the West Midlands.  In our series of election specials, we hear from the candidates who want your votes.
Election of 'Mayor for the West Midlands Combined Authority (WMCA)'
Thursday 6th May 2021
An article from Pete Durnell – the Reform UK candidate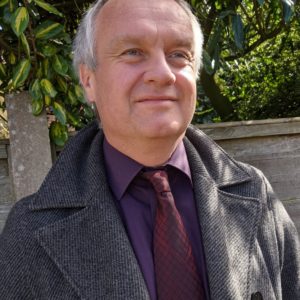 I believe this great region, where I was born, went to school and college, and have spent my whole life, needs a really strong, cool headed, passionate Metro Mayor, to lead its rapid recovery from the pandemic and repeated Lockdowns.
Our Metro Mayor must promote the region tirelessly, fight for our fair share of central government funding, which we have been denied for so many decades – but also be approachable, adaptable, and able to solve big problems and make big decisions.
I also believe the mayor should have no "paymasters", no one pulling his/her strings, no unions to placate, no big businesses "to return favours to", after they have made large donations to party funds.
My party, Reform UK, would be available to me to supply resources and assistance should I need them, but would otherwise leave me free to make every decision based on one question only:
"What would be best for the West Midlands region, and the people who live and work here?"
1. The Local Economy
Getting the West Midlands economy moving again, particularly the hospitality industry, which has been hit incredibly hard by Lockdowns, will be my number one priority.
The hospitality industry is where many of the youngest and poorest in our society work (or at least, used to work, before it was shut down).  We owe it to this group of people to help them back into productive employment as fast as possible.
I am a believer in a low tax, high growth economy. Rapid growth is the only sustainable route to higher wages and increased tax revenues, enabling provision of improved healthcare and public services.
Whilst it won't be within the mayor's gift to alter business rates, or locally amend nationally set tax structures, you can rest assured that I will not be exercising the mayor's ability to add a Mayoral Precept to council tax bills at any point in the next three years.
2. Transport
I have never supported HS2. I believe that it is a massive vanity project, and clearly not the best way £100bn could be, or should ever be spent (More than likely it will be £200bn by the time it is completed – if it ever is)
The £100bn allocated to this idiocy would be much better directed over to developing an integrated transport network, on improving bus services and trains, on enabling people in the West Midlands to get around the region easily without needing to use their car, in the same way that residents of London and the South East are able to travel around their region.
HS2 won't be completed until 2033, "if all goes well".
We should spend the remaining £91bn earmarked for HS2, on services that the poorest in our society badly need, are crying out for, right now, not a single high speed train line that will mostly serve simply to increase London's commuter belt to the east side of Birmingham.
I do not accept the argument "we've already wasted more than £9bn, so we can't stop now, we really have no choice but to go on and waste another £91bn" (very probably more like £191bn)
We always have a choice, and I believe we should exercise it immediately.  We should pull the plug on HS2 immediately.  If am elected I will make the case for this, but also ensure that it is not allowed to continue acting "like a schoolyard bully".
For a long time HS2 has been cheating the owners of the properties that stand in its way, by not paying a fair market price for them.  Now it is proving yet again how little it cares for local people's sensitivities, by trying to send two hundred lorries through the middle of a small village, Balsall Common.
There is no need for it to do so, there is a viable haulage road that runs alongside the track, but it would save the lorries some time if they were able to travel straight through the middle of the village instead so HS2 has abandoned all its promises, and put in a planning application to have changes made to roads in the village to facilitate lorries going through the centre of Balsall Common.
"Not on my watch".  If I am elected Metro Mayor on May 6th, this kind of appalling behaviour by HS2 will cease.
Hopefully HS2 itself will cease. I can't promise this, I can promise that I will continue to "make the case", for "not throwing good money after bad".
3. Birmingham's Clean Air Zone
On June 1st Birmingham will implement its Clean Air Zone.  Sounds good. I want to breathe clean air as much as anyone else.
Or does it….
What it means in reality is that if you own a diesel car which doesn't meet government defined emission standards, and you want/need to travel into a large area covering the city centre (anywhere inside the A4540 Middleway), from June 1st this year, it will cost you £8 a day to do so.
You may well be on a low wage, have purchased your diesel car at a time when the UK government was still encouraging you to do so, no matter, you are now going to have to pay £8 a day to enter the large Clean Air Zone. Supposedly the money raised will help pay for an integrated transport system, so we can get into the city centre, or across it, without having to use our cars.
We do not currently have an integrated transport system in the West Midlands. We are not likely to have one for some considerable time.  It is simply not fair to force people out of their cars, when there is no other sensible option they could utilise in order to get to their work.
It is also not fair to have spent a year installing huge amounts of fear about Covid-19 into people, then expect them to use often crowded public transport.  Many are still too scared to do so, and will remain too scared for a long time to come.
For these two reasons I firmly oppose the introduction of Birmingham's Clean Air Zone on June 1st, 2021, I will do all I can to stop it.
4. Housing
I will oppose all attempts to build on our precious green space.
No exceptions.
Annually the UK population has been growing by around 400,000 in recent years. As a result of the Covid-19 pandemic, and restrictions on people coming here, it is likely to remain a small fraction of this for the foreseeable future.
We must take this opportunity to bridge the gap between the need for housing, both to buy and rent, and the housing we have available. But we DO NOT need to touch our vital green spaces to do this.
Across our region we have a wealth of brown field sites which have still not been developed, and almost unlimited opportunities to convert closed office buildings and shops into living accommodation (many as a result of Covid-19, and changes in our work and shopping habits, many of which will persist long after the end of the pandemic).
As your Metro Mayor I will press hard for an increase in the percentage of affordable houses being built or converted by developers, from 20% up to 30%.
5. Adult Education and Skills
As your elected Metro Mayor, my number one priority will be to restart the economy and create as many jobs as possible, particularly for young people and the poorest in our society,
– these are the people who have been hardest hit by the series of Lockdowns that we have all endured over the last year.
I will work tirelessly to turn around the drop in apprenticeships available, and set up programmes which will bring schools and colleges together with local businesses, of all sizes,  to ensure that we give our young and socially disadvantaged the ideal skill set needed to enable them to gain employment, rapidly and permanently.
As Mayor I would be very proactive in facilitating the setting up of job fairs all across the region.
Our Metro Mayor can, and should, use the power and influence of the office to speak out on the key issues affecting the lives of the people of the West Midlands.
Lockdowns:
I believe that with 70% of our population now possessing antibodies to Covid-19 (herd immunity), and all vulnerable groups fully vaccinated, we should be lifting all restrictions immediately and use Common Sense and personal responsibility to deal with the virus going forward.
"Vaccine Passports":
I am passionately opposed to any requirement to "prove our Covid-19 status", prior to entering pubs, restaurants, hotels, sports venues or high street shops.  Much more detail on the above, and on many other issues, can be found on my web site:  www.petedurnell.com
About Pete Durnell:
"I have lived, studied and worked all my life in the West Midlands. I'm incredibly passionate about the region.
After gaining a Computer Science degree at Coventry (Lanchester) Polytechnic, I enjoyed a long career as an analyst and IT Manager in a number of blue chip companies.
My strengths lie in getting people to work together and solving problems.
"Fun fact": I was West Midlands Under 16 Chess Champion in 1979, and still play today, although mostly online".