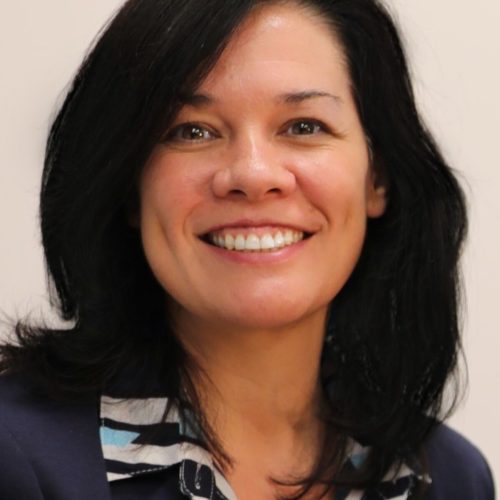 In June 2020, Simon Clarke MP (the then Secretary of State for Housing, Communities and Local Government) confirmed that the "Devolution White Paper to be published this Autumn will set out our transformative plans for economic recovery and renewal, and for levelling up opportunity, prosperity, and well-being across the country. These plans will include restructuring our local institutions to deliver these outcomes, establishing more mayors and more unitary councils".
In this article, Cllr Clare Golby (Shadow Deputy Leader of Nuneaton and Bedworth Borough Council and County Councillor, Warwickshire County Council) explores what may lie ahead for Warwickshire as significant structural reform awaits.
Local government reform has been a hot topic in Council circles recently. Like most other things it has also been subject to some delays due to the COVID-19 pandemic. Although the Government's Devolution and Reform white paper was expected to have been published by now, local government reform will happen eventually. Moreover, in counties like Warwickshire it needs to happen.
So, What About Warwickshire?
Warwickshire is a diverse county. There are areas in the top 10% of most deprived areas in England and there are very affluent areas. Representing these places, we have 5 District & Borough councils and one County Council. I sit on both an upper tier & lower tier authority, so I get to see both sides in operation. Duplication of some services bringing duplication of cost, not taking advantage of economies of scale in cross county partnership working and a view by some that decisions are made by people with little or no connection to some parts of the county are unfortunately not uncommon under the current 2 tier system.
Overall, there are 57 County Councillors with 3 vacant seats due to the recent passing of 3 of our members, and 191 District & Borough Council Members. Add to this 220 parish councils and I don't believe the current local government structures offer residents of Warwickshire true value for money or streamlined services.
Neither it seems do any of the councils, who have all recently released reports on local government reform. They may not agree on everything but the one thing they do agree on is that a restructure of local government and formation of Unitary Authorities is the way forward. This is however where the agreement ends with the District & Borough report favouring a 2 unitary, North and South option and the County Council making their case for a one Warwickshire single unitary.
The financial position and resilience of the different councils in Warwickshire varies greatly too with all the districts & boroughs more susceptible to falling revenue from income generators such as leisure & car parking which have been hard hit by the Covid Pandemic. Some Districts & Boroughs have had to spend from reserves already to balance budgets because of this. The county council case for change report estimates a total cumulative funding gap across all Warwickshire councils of approx. £61.6 Million by 2025/6
Districts & Borough; Double Vision
It's surprising to see in the Districts & Borough report the statements "The two unitary model can achieve the potential economic benefits of operating strategically at scale if the two unitaries become full members of West Midlands Combined Authority (WMCA)" and the bold claim "there is not a Warwickshire economy". It was doubly unexpected as one of the claims to support the 2 unitary option is a single Warwickshire unitary would be too big to have local input. Curious then that the Districts & Boroughs are willing to hand over control to the WMCA for such things as planning. I also recently chaired a committee attended by the CWLEP who gave a very detailed presentation on how the Pre-Covid Warwickshire economy was one of the fastest growing economies in the country. Like most others, the Warwickshire economy may have stalled due to Covid but we are in a better place than some to start our recovery from, which makes the claim of 'no Warwickshire economy' even stranger.
If the 2 Unitary option is the preferred option, the reforms may mean changes not only to Local Government itself but to some external and emergency services too.
Currently Warwickshire County Council is the Fire & Rescue Authority. If a single Warwickshire is dissolved as part of a 2 Unitary option, its highly likely that Warwickshire Fire & Rescue will have to be dissolved or absorbed into the WMCA area. The same may happen with Warwickshire Police being replaced by West Midlands Police to be co-terminus with the WMCA area. The CCGs within the Warwickshire sub-region are also currently working on proposals to merge within the Warwickshire area to better service residents while now some of the councils are proposing to divide Warwickshire. This could get very messy.
The effect splitting up Warwickshire could have on critical services such as health, social care, education & emergency services plus the whole suggestion of 2 Warwickshire Unitary authorities having to become part of the WMCA in order to be successful, personally, makes me very nervous.
One County; One Warwickshire
Conversely Warwickshire County Council case for change seems a lot less disruptive. There is the clear commentary that any new single Warwickshire Unitary could not only be self-sustaining, that is without having to go to the WMCA to provide services, but "As a single authority with devolved powers, we will have access to all the levers of growth, and will be able to level-up productivity at scale and with pace." where "A major focus would be on 'double devolution' of powers, resources, assets and budgets to local communities" "The ability to join up around 'Place' is a key benefit of a single unitary Warwickshire"
There are financial considerations too. Common sense tells us it will be more cost effective to have one organisation rather than 2. The Warwickshire County Council Case for change states "This strategic case for change anticipates payback on reorganisation within 18 months of delivery through £22m of reorganisation savings. This could grow to potential total annual savings of £54 m through transformation". It includes the separate 'Underpinning Financial Assumptions' report which evidences and breaks down the financial information. Unfortunately, the District & Borough report is very light on any meaningful financial information to be able to compare.
One of the key benefits of a single unitary is the continuity of service to the residents of Warwickshire. There will be no confusion about who does what. A single front door so to speak.
There will also be no need for dissolution of the Warwickshire Fire & Rescue or Warwickshire Police and the CCG's can continue their drive to bring better integrated healthcare. Children's Services and Education would also remain in house and not face the prospect of being put into a trust.
The West Midlands Combined Authority (WMCA)
This must sound like I am not a fan of the combined authority but it's quite the opposite. I could see a single unitary holding a strong position within such an organisation. My issue is in the preference of an option where a split Warwickshire can only deliver services and be successful as part of the WMCA, not in spite of it.
The WMCA has in some cases been transformative. Spearheaded by West Midlands Mayor Andy Street he and his WMCA team have a real vision for economic growth, jobs, skills, transport, and homes. He also has an open door to Government who have pushed significant investment to the region.
The West Midlands Industrial Strategy shows how a forward thinking an authority can be. Again, this is in part down to Andy. He brings to the leadership his years of operating at the highest level in the private sector and is not just a politician.  He is not overtly political but instead focusses on achieving successful outcomes for the region. He is also one of the hardest working people I have ever met.
Andy Street is the exemplar of how a Metro Mayor should operate but what happens when that's not the case?
The potential for damage, both economic and social, is huge. If the position is only accountable to the electorate every few years, whoever holds the office has years between elections to get it wrong. If that happens, what do we do?
The Long Road Ahead
When it comes to Local Government reform, I and many others agree it will not happen overnight.  We also agree whatever the outcome of the unitary debate in Warwickshire, decision making should be brought closer to the people who live & work in Warwickshire.
To get the best outcome for everyone its vital the process, once an invitation from government has been received to start it, is open, transparent, and inclusive not only of each of the current councils but everyone. The critical services, voluntary sector, private sector, and residents too. Only then can we begin to meet the needs of people and make an authority fit for the future.
District & Borough Report:
Options for the future of local government structures: Phase One
County Council Reports:
About Cllr Clare Golby:
Clare is Shadow Deputy Leader of Nuneaton and Bedworth Borough Council and also a Councillor within Warwickshire County Council.  Clare stood in the 2019 General Election as the Parliamentary Candidate for the Conservatives in the Coventry North West seat.
Clare is a married mother of 2 who has worked in IT & Telecoms within the construction industry for the last 15 years.
Connect with Clare on LinkedIn
Connect with Clare on Twitter