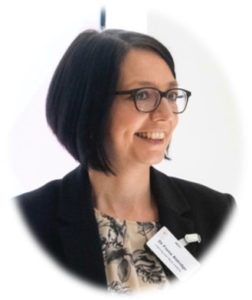 In November 2022, the Office for National Statistics stated that "the rate of UK unemployment rose to 3.6% in the three months to September, up from 3.5% in the previous three months".  Figures also showed that the estimated number of vacancies fell by 46,000 on the quarter to 1,225,000.  But despite this the number of vacancies continue to remain at historically high levels.
In this article, Dr Fiona Aldridge (Head of Insight – Economic Delivery, Skills and Communities at West Midlands Combined Authority) explores some of the complexities in getting people back into work and explains that a strong training offer isn't the only response to the challenge.
Last week the National Audit Office published a review of the Restart programme – the government scheme to help people made unemployed by the Covid-19 pandemic – showing that while the per person cost of helping people into work was higher than anticipated, the overall cost of the programme was £0.9bn less than budgeted.
The high levels of unemployment, expected as a result of the pandemic, have failed to materialise – in no small part because of the effectiveness of the government's furlough scheme. Nonetheless, it is becoming increasingly clear that we are facing significant labour market challenges – even if they are different to the ones we expected.
What's happening in the labour market?
Nationally, while employment looks set to fall as the UK enters recession, our big issue is not the number of people who are unemployed, it is the number of people who are leaving the labour market altogether – now more than one in five working age adults.
Here in the West Midlands, the labour market challenge is even more acute. Employment levels have been falling since the beginning of the year, and regional unemployment (4.7%) – while historically low – is higher than elsewhere in the UK (3.6%).
Yet the problem is not a lack of vacancies. In October 2022, nearly 100k vacancies were advertised across the WMCA area – with significant growth in digital roles such as programming, software development and IT business analysis, as well as high levels of demand for nursing and care roles, and for sales, customer service and admin roles. Our problem is finding residents to fill these roles.
How can we address our labour market challenges?
Since devolution of the Adult Education Budget in 2019, the West Midlands Combined Authority have secured more than £0.65bn of public funds for jobs and skills for the region, as well as attracting greater private sector investment. Through close collaboration with employers, colleges and training providers, we have been able to reshape our training offer to get more people into jobs, develop more higher-level skills and be more responsive to employer needs.
As a result, since devolution, we have seen a 20% increase in training that helps people into employment or to progress at work– including through Sector-based Work Academy Programmes (SWAPs), Skills Bootcamps and Construction Gateway programmes. As the economic downturn continues, we will continue to review and develop our offer to help more residents back to work, and to help low-paid workers to progress and earn more.
Tackling labour market shortages, however, will require more than just a strong training offer. It will require a comprehensive approach to engaging and supporting some of the 805,000 residents who currently sit outside of the labour market. Encouragingly 150,000 of them say that they would like a job. Our challenge is to work together help them achieve this goal.
And it is a challenge. Around one-quarter of our economically inactive residents are away from the labour market because of ill-health, 30% because they are students, 23% because they are caring for children or other family members. One in eight are retired.
Supporting those who want to, to return to the labour market, will require us to think creatively about how we engage and support them, as well as how we boost their confidence and skills. Critically, our success will also depend upon wider efforts to improve social care, reduce NHS waiting lists, and increase access to affordable childcare. Employers too have a vital role to play in offering good jobs with flexibility to fit around wider commitments and circumstances.
This need for greater collaboration and integration of services has shaped our thinking as we've developed our proposals for a new Trailblazer Devolution Deal with government. For example, how can take the lessons from our successful Thrive Into Work programme, that provides 1:1 job finding support to people with health challenges, and build these into wider employment support provision across the region. And how can we build on our Connecting Communities Pilot, offering skills and employability training within local communities to engage people in those parts of the region with persistently high levels of unemployment and inactivity. Certainly, there are no easy answers. But we will only succeed if we work together and draw on the great work already happening across the region.
ABOUT OUR AUTHOR:
Dr Fiona Aldridge is Head of Skills Insight at West Midlands Combined Authority. Prior to this she was Director of Policy and Research at Learning and Work Institute.
Fiona has more than 20 years' experience of undertaking research to support the development of policy and practice across adult learning, skills and employment. Her current role involves shaping devolved policy on employment and skills for the West Midlands region.