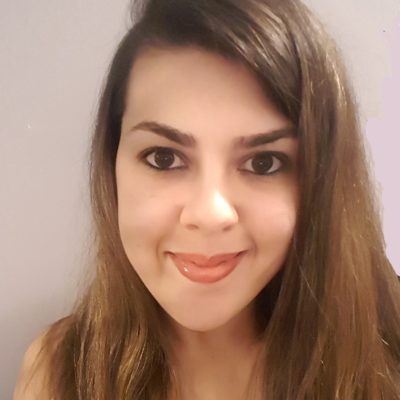 The Covid-19 pandemic has accelerated awareness and participation in Corporate Social Responsibility (CSR) initiatives.
However, Libby Kaluna (Senior Partnerships Manager, Acorns Children's Hospice) suggests that there remains a mismatch between what is donated and what charities need.  Libby argues that it is through working in partnership that will "enable us to solve problems, raise awareness and tackle inequalities in our region".
We are witnessing a new era in CSR with the business community recognising its fundamental role in the sustainability of regional charities. Social value and charitable giving is becoming more ingrained in our operations and it remains a significant consideration in the tender process for major programs and developments such as HS2.
Since 2013, businesses no longer have a legal obligation to declare charitable donations and we have witnessed a recognisable shift towards CSR being embedded in organisational culture. Employee fundraising, pro bono volunteering and gifts in kind are a core component of the ways in which businesses choose to give. This drives awareness among colleagues, boosts morale and provides invaluable teambuilding opportunities. There can, however, be a mismatch between the perceived impact of these types of support and the needs of charities.
Within our business community, we are raising the profile of charitable activity. The Midlands have excelled at leveraging opportunities like Coventry's 2021 City of Culture and the 2022 Birmingham Commonwealth Games, to shine a light on the local causes who work tirelessly to support and safeguard our environment and some of the most vulnerable groups in our community. Levels of financial gifts however, have not borne witness to the same levels of acceleration. In 2018, it was estimated globally that only 2% of charitable revenue came from businesses.
Our region is full of generous, community spirited, kind and engaged businesses, so why does corporate giving not make up a larger proportion of charities' income?
Firstly, it should be acknowledged that our business community have played and continue to play an important role in our response to crises both locally and further afield, including the relief efforts for people in Ukraine and the Covid-19 pandemic. 42% of companies who have engaged in charitable giving, provided support in the form of gifts in kind – donating PPE, groceries, and household essentials – the most popular method of support.
The majority of charities believe that funders supporting core costs or providing long-term funding would increase the impact of their organization and enable them to deliver a better service, or to reach more service-users. Supporting charities with financial donations that aren't tied down to a particular project empowers them to be agile and flex their services to best meet the needs of their beneficiaries. Financial donations often allow charities to benefit from economies of scale and provide greater control to support with complex distribution operations.
There is a mismatch between the warm, fuzzy feel-good feeling that comes from donating 'stuff' – and the impact of these donations if the same money was donated directly to a cause to spend on core programmes. It is satisfying to give an Easter egg or a selection box. There's a certain tangibility – a feeling that you know exactly where your money has gone, imagining a smile on the face of a beneficiary. Nonetheless, donating gifts in kind also comes at a cost. Firstly, there's the opportunity cost – what the charity could achieve with the money that was spent on gifts. There's the labour cost – people are needed to sort, clean, organise, pick, pack and deliver. Additionally, charities sometimes incur disposal costs, for unusable or unwanted but well-intentioned gifts.
I'm not saying that we should stop giving gifts in kind, but as a business community, we should seek to minimise the power imbalance between charities and private sector organisations through mutually beneficial partnerships. When we give material gifts to a charity, we should ensure that these are gifts which directly offset charitable costs and meet the fundamental needs of service users. An exception to this are donations to charity shops. When a business or its employees already own unwanted items, many charities have the existing infrastructure to support retail operations, alleviating much of the complexity associated with receiving gifts in kind. A phenomenal £300m per year is raised in the UK through charity shops.
A national survey found that enhancing their brand reputation was the primary motivation for companies partnering with a charity, whereas for charities, raising funds and ensuring long-term stability are key factors. 51% of businesses and 64% of charities believe that partnerships are becoming increasingly important. Both charities and businesses cite a need to leverage each other's assets and demonstrate societal considerations in their business practices in response to stakeholder pressure.
71% of businesses believe that their partnerships with charities focus on problem-solving or are mission led, but only 33% of charities feel the same way, highlighting the perception versus the reality gap in the impact of CSR activities. To mitigate this, businesses should seek to understand a charity's mission more deeply; to collaboratively innovate and find new ways to co-create solutions to address societal issues. The Covid-19 pandemic has demonstrated the volatility of events and employee led fundraising such as bake sales, raffles and dress down days. For our region's charities to continue to thrive, we should embrace forms of fundraising which weave supporting good causes into day- to-day business operations. For example, cause related marketing – where a business donates a set amount or a percentage of proceeds from the sale of a particular item or service, can support charities by providing a sustainable income stream whilst helping businesses to appeal to evermore ethically conscious consumers. 68% of the Generation Z population claimed that they are more likely to purchase products where a donation is made to charity.
At Acorns Children's Hospice, we are passionate about building mutually beneficial partnerships with businesses. We are courageous and ambitious in our mission to be there for every life limited and life threatened child across the Midlands, when they need us most. We would welcome conversations with businesses to explore how we can innovate, co-create and deliver tangible commercial benefits.
In conclusion, CSR is on the agenda for many businesses, but the most popular forms of fundraising and support, do not necessarily deliver the most impact for our region's charities. Working in partnership and embedding charitable support into day- to- day business operations, will enable us to better support the plethora of amazing causes in our region.
Libby works as the Senior Partnerships Manager at Acorns Children's Hospice.
She has six years' experience in professional fundraising and prior to this ran her own non-for-profit supporting disadvantaged young people in the East Midlands.
Libby was named Young Achiever of the Year in the 2021 Birmingham Business Awards.
About Acorns Children's Hospice:
At Acorns Children's Hospice, our dedicated teams provide specialist palliative care for life limited and life threatened babies, children and young people and support for their families. This support is offered from our three hospices based in Worcester, Birmingham and Walsall, as well as in the family home and community.
Our hospices provide a homely environment where children can take part in a range of fun and therapeutic activities, from arts and crafts sessions to hydrotherapy. Children visit Acorns for respite, short breaks, end of life and emergency care, whilst providing families with a much needed break from caring round the clock.