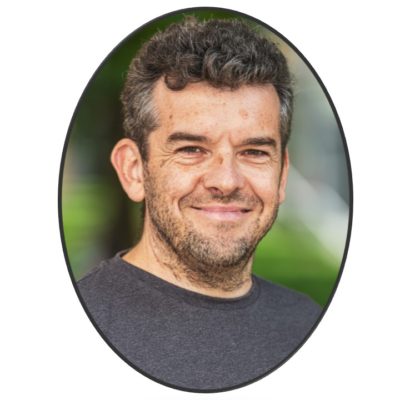 In this article, Christy Acton (Founder and CEO of Standing Tall) argues if we're committed to make our businesses more inclusive and make our staff teams more diverse, there's gold to be found in the most unexpected places.
Committed to being inclusive?
You'll need to look in the most unexpected places
As we re-build again in the West Midlands, there's a real window of opportunity now to do things differently to build our workforces to better reflect the real diversity of the West Midlands.Covid has proved to be the curveball of all curveballs! A recent article from the Institute for Public Policy Research (September 2021) has shown the UK to be going through a lop-sided job recovery at the moment. Many of the jobs that have been hit by the pandemic have not returned whilst we see some sectors struggling to fill vacancies in certain job roles.Whichever sector you work in, finding new staff with the right attitude and experience is a never ending challenge. Standing Tall is a Birmingham not-for-profit matching individuals who have experienced homelessness into stable jobs in local businesses. We're working to match 20 individuals into stable jobs in Birmingham this year. Alongside a stable job, we ensure these individuals have a safe home through our 'Amici' hosting accommodation service. Our Amici hosts are Birmingham residents with a spare room who we support and pay to welcome an individual into their home for 6 months.
I often hear businesses ask themselves what can they practically do to make a difference to a social issue such as homelessness. The potential for a business to make real local change happen is staring us them in the face. The power a business holds is in being a local employer, in being proactive to employ a more diverse workforce and enabling individuals who have had disadvantage to contend with.
There is so much scope for businesses now to be a force for good. Being a responsible business is increasingly influencing consumers and businesses to choose your products. Businesses have huge potential to limit their carbon footprint to slow down the damage caused by Climate change. In terms of making a social impact, adopting the real living wage (£9.50 per hour in the West Midlands) is a great place to start.
The 10th October is World Homeless Day drawing attention to the needs of people who experience homelessness in our local communities. With the winter approaching, it's only natural to think more about individuals who find themselves sleeping out on the streets. The Government's 'Everyone In' policy in March last year significantly reduced the number of individuals living on the streets. But the numbers are unfortunately returning to pre-pandemic levels.
It would be easy to assume that someone experiencing homelessness might have little to add to your workforce. In reality, some individuals who've been through tough times have a great deal to add to your organisation. One of Standing Tall's Partner Businesses is M. Lambe Construction based in the Jewellery Quarter in Birmingham.
Lambe's HR and Wellbeing Manager, Shane Kiely, explains their vision; 'We currently employ around 600 people and want to recruit 10% of our workforce with people who are experiencing homelessness. People committed to changing their lives can excel when given a chance; with the right support these candidates can be extremely loyal and worth their weight in gold'.
We consistently receive feedback from our Partner businesses telling us how reliable these new employees are. Having been through tough times, these individuals have real resilience to offer and challenge the preconceptions some of their colleagues might have had.
This is obviously not exclusive to individuals who have experienced homelessness. Diversity can be represented in many ways. Aside from diversity of race, ethnicity and religion and others, it comes from diversity of life experience. Individuals who have been through the prison system have much to offer. Timpson's are a shining light with more than 10% of their workforce having been through the prison system.
Creating a diverse workforce is a good for everyone involved. An organisation with a diverse workforce can draw on its wealth of experience to respond to challenges that arise. You are doing everything you can to future-proof your business by building your workforce that mirrors the real community of the West Midlands. An organisation with a diverse workforce embeds itself in its local community by developing the skills and experience of its employees. In turn, these responsible employers are, by default, building the capacity of the West Midland's workforce.
So this is your opportunity to challenge how things are. After the world has been turned on its head over the last 18 months, it has made us realise it is possible to make good change happen. If you're committed to play your part, as an employer, you hold real power in your hands. Your next hires are out there, but you'll probably find them in the most unexpected of places.
Christy has worked in a range of not-for-profit roles in the West Midlands over the last 15 years. He worked in neighbourhood community roles for Midland Heart, Birmingham City Council, Housing Plus and Father Hudson's Care.
In 2012 Christy worked as the CEO of All Saints Action Network, a social enterprise driving neighbourhood change in Wolverhampton. As part of this role, Christy participated in the Goldman Sachs 10,000 small businesses programme at Aston Business School.
In his role at Father Hudson's Care, Christy was responsible for setting up and overseeing the management of a night shelter in Digbeth in Birmingham.  Between 2017 and 2020 he learned that a good proportion of the individuals coming off the streets were ready and capable of securing and sustaining a stable job. He also learned there are businesses in Birmingham who want to take part in reducing homelessness by providing a job. This is where the Standing Tall story started.