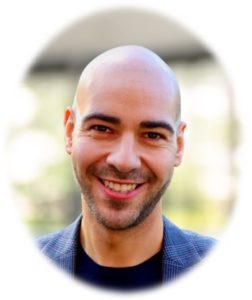 "When Rishi Sunak took to the party conference stage in Manchester, we witnessed a prime minister adamant on recalibrating his public demeanour."
In this article, Leon Emirali (CEO & Principal Consultant, Cinto Global and a Member of CNM's Advisory Board) considers the rationale for this 'new approach in style' and what implications it may have for the West Midlands.
When Rishi Sunak took to the party conference stage in Manchester, we witnessed a prime minister adamant on recalibrating his public demeanour.  Gone was the congenial persona reminiscent of a nerdy tech CEO, replaced by a markedly more combative stance as he navigated his set-piece speech. We saw a similarly robust approach in his broadcast interviews during the build-up. This was a clear departure from the affable Sunak who, at the pandemic's peak, was offering us discounted takeaways and furlough money with a wide, pearly smile.
The transformation is not by chance. Sunak knows he has an issue with perceived weakness. When running for the party's leadership against Liz Truss, members questioned if he was too "globalist" to lead the increasingly nationalist Conservatives. His frequent allusions to his time in America during the Tory leadership campaign were met with cautionary whispers from advisers and aides. With a dropped "T", his pronunciation of Britain was deemed "too American" by focus groups. His metropolitan outlook led to many party members dismissing his credentials as a candidate because he didn't look and sound like a traditional conservative. But while the Tory membership may not have immediately warmed to a Silicon Valley archetype, the business fraternity in the West Midlands certainly did.
Following a tenure of business-averse rhetoric from Downing Street under Boris Johnson, Sunak's corporate acumen was seen as a breath of fresh air to many businesses operating in the Midlands. The tech-savvy, business-oriented Prime Minister was seen as the catalyst to finally thrust Britain into the digital age, post-Brexit, making it a hub of innovation and ingenuity. But that narrative took a detour.
Plummeting poll numbers forced Sunak to reassess his approach – discarding the "tech bro" act seemed to be the course of action. The chatter about his Peloton ceased, the pricey heated mug vanished from his desk, and Palm Angels sliders were swapped for polished leather brogues. Yet, the alterations weren't merely cosmetic. His retrenchment on eco-friendly policies and ambitious infrastructure ventures indicated a decisive farewell to the risk-taking, "think big" Silicon Valley mentality.
Perhaps the change in strategy is working. Polls indicate a narrowing gap between the Tories and Labour, and as the Conservative Party met in Manchester, there was a muted optimism among loyalists about a potential turnaround.
Yet, the business sector is less smitten. From being a corporate ally, Sunak has morphed into a frustrating political actor with his eyes fixed solely on electoral victory, at all costs. His announcement to scale back net zero ambitions was met with disdain from industry, especially from the automotive sector which saw the UK's 2030 EV mandate as a boon for local manufacturing. Similarly, Sunak's scrapping of the northern leg of HS2 has left enterprises in the West Midlands and north fretting over regional connectivity setbacks to growth.
This shift perhaps underscores a broader dilemma in post-Brexit British politics. Pro-business agendas seemingly have lost their electoral allure. The notion of supporting a party for its business-friendly posture, a common sentiment in the Thatcher era, seems to be fading into political oblivion.
The apparent "anti-business" ethos within the Conservative Party might resonate with certain voter demographics, but it surely strikes cause for concern in boardrooms up and down the country. This shift, from a potential forward-thinking business-minded PM to a cynical political player, not only belies Sunak's initial allure but also casts a long shadow on Britain's economic prospects in a world swiftly transitioning into the digital realm.
Globally, Britain's impression as a business-friendly nation is being tested to breaking point. Investors and multinationals are looking at the UK and questioning its economic fundamentals and the predictability of its leadership. Whilst Sunak's changes of minds might buy a short-term boost in the polls at home, the international community are looking on in disbelief. Investors will be wary of committing to a nation that changes the goal posts so frequently and so drastically.
A "tech bro PM" could have distinguished the UK from its international rivals. Instead, we're left with myopic electioneering that positions Britain as an untrustworthy partner to businesses around the world.
ABOUT OUR AUTHOR:
Leon Emirali is a public relations specialist and media commentator. Early in his career, Leon co-founded a digital communications agency and was named in PR Week's '30 under 30′ during this period.
In 2018, Leon exited the business after his shareholding was acquired.
​Leon was then appointed as a political aide in Westminster during a busy time in UK politics, which included the UK's departure from the European Union, the 2019 General Election and the onset of the COVID-19 pandemic.​
After leaving Westminster, Leon launched the reputation management consultancy, Cinto Global.
Leon is regularly on TV screens and in newspapers, providing his insights on the big news stories of the day.
Leon is also a member of the Centre for the New Midlands' Advisory Board.