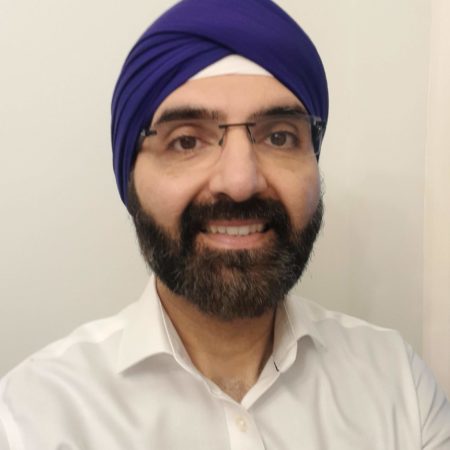 Parminder Singh Garcha has lived and worked in the West Midlands for most of his career. He is passionate about education and skills, having worked in the sector for over 20 years. He is currently the Head of Education and Skills Strategy at Cambridgeshire and Peterborough Combined Authority, leading sub-regional policy development, and the case for deeper devolution. As the Senior Responsible Officer – Adult Education, he also managed the devolved Adult Education Budget, pioneering the freedoms of devolution and utilising the additional powers within the sub-region, to phenomenally increase the participation of adult learners.
Between 2010 – 2020, he worked in Education and Childrens Services at Birmingham City Council, leading several services and policy areas, including 14-19 Education and Skills, Careers, School Sixth-Form Challenge and Support, Post 16 Infrastructure Change, Preparing for Adulthood, Post 16 Strategic Commissioning, NEET Strategy, and participation tracking. He was a member of the directorate leadership team and Youth Offending Board. He set-up the Post 16 Forum, bringing together colleges and head teachers to shape, influence and improve post-16 education and pathways for young people in Birmingham.
Before he entered local government, he worked for the Learning and Skills Council in the West Midlands, having various roles as Partnership Manager and Senior European Funding Manager. He managed the Apprenticeship Funding Allocations in Birmingham and Solihull, relationships with various colleges and universities and managed various European funding schemes.
Earlier in his career he also worked for a welfare-to-work and national Environmental Charity. This included capacity building and partnership development with communities and raising external funding.
He is a prolific volunteer, having served as a governor at Cadbury College, Joseph Chamberlain Sixth Form College and currently at Fircroft College of Adult Education in Selly Oak. He is also a founding trustee of Victoria Specialist College in Northfield, that supports young adults with disabilities.
For over a decade he has also served as a Trustee and now the Chairperson of Sikh Nari Manch UK, a progressive Sikh-ethos based, local charity in Erdington, Birmingham. They established the Northside Welcome Centre, that provides an inclusive community hub for adult learning, advice, guidance, and wellbeing. One of his interests is improving health and wellbeing and so he trained as a Kundalini Yoga teacher and regularly leads workshops, classes and retreats.