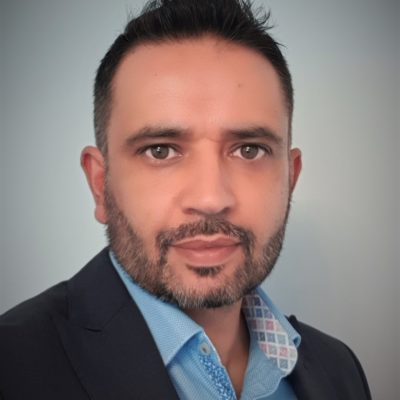 Afzal Hussain DL is a regeneration professional having held senior posts in the Community, Local Government and Social Enterprise sectors. He is a passionate advocate of community-led approaches and is on a mission to demonstrate that by working with and alongside our communities we deliver change that is genuinely transformational.
Afzal is Chief Officer at Witton Lodge Community Association (WLCA) – a dynamic social enterprise and community landlord with a focus on people and place. Since joining WLCA in 2012, Afzal has worked with the Board to develop and grow the Association; now with a 50+ strong team of staff and volunteers WLCA provides 200 homes for those most in need, and is supporting hundreds of residents through a range of health, employment and environmental initiatives. (https://wittonlodge.org.uk/).
Afzal is Co-founder and Director of West Midlands Urban Community Homes (wMUCH), which is the Enabler Hub for the region; working with local communities and stakeholders to promote the development, delivery and management of community-led homes and neighbourhood services.
He is also an Executive Member of Birmingham Social Housing Partnership (BSHP), which brings together over 40 housing associations to ensure a strategic approach to housing in the city.
Afzal maintains a strong interest in social enterprise and local economic development. He helped to establish the North Birmingham Economic Recovery Taskforce; Chairs the local Employment and Skills Board, and serves on the Advisory Board of the Birmingham Adult Education Service.
Prior to joining WLCA, Afzal held senior regeneration posts in local government including Managing Director of Coventry New Deal for Communities (NDC); a flagship government initiative established to address deprivation in challenging neighbourhoods. He also served as Deputy/Interim Chief Executive at Aston Pride NDC with Birmingham City Council.
Afzal also has a passion for nurturing talent and delivers coaching, training and consultancy services to individuals and agencies across sectors.