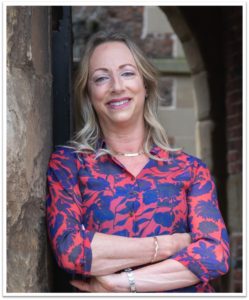 Tracy was voted PCR'S Woman of the Year 2016 and one of the top 50 women in technology in 2014 and 2015. She was awarded CompTIA's Member of the Year in March 2017, and voted in as Chairwoman of the Board of CompTIA in May 2021. She is passionate about diversity and raising the bar in professionalism and skills with tech professionals.
Tracy has over 38 years' experience working in tech and has successfully implemented business systems and training programmes across many different industries from service and professional sectors through to retail, education and manufacturing.
She has taken part in several Chamber of Commerce initiatives to deliver free IT advice to SME's, has been a part of the Staffordshire Online Fraud Forum, and was one of the authors of a business standard for IT companies called Accredit UK that was run by Advantage West Midlands under ERDF funding.
An active member of the global tech trade association CompTIA, Tracy is a member of the Education Faculty delivering training, webinars and talks for CompTIA members around the world. In 2015 Tracy joined the CompTIA Board of Directors, after previously being part of the UK Executive Council. CompTIA is a global not for profit trade association with annual revenues in excess of $180 million. Her duties as a Board director have included chairing the Governance Committee and the Audit, Finance and Investment Committee before taking over as Chairwoman of the Board. Tracy is also a member of the Executive Committee, overseeing the composition and structure of the Board.
She founded Maximity, an IT consulting and training business specializing Microsoft Dynamics 365 Business Central and Microsoft 365, in 2000 and co-founded Prizm Solutions, an insurance brokerage, with her husband in 2006.Tracy also serves on the Advisory Board for Channel Futures, a US based media and events platform providing information, perspective and community for the global tech channel ecosystem.
Tracy is a member of the Chartered Management Institute, a Fellow of the Institute of Consulting, a PRINCE 2 practitioner and a member of the FSB and Chamber of Commerce.