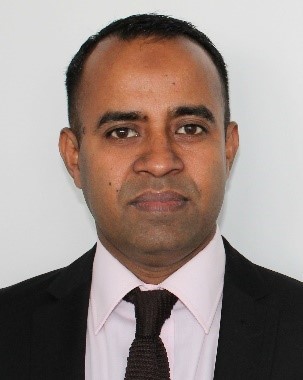 Professor Mohammad Patwary is the Director of Digital Innovation & Solution Centre (DISC) & Professor of Telecommunications at the Faculty of Science & Engineering in University of Wolverhampton since June 2020. He is also research lead for '5G Connected Forest Project' funded by DCMS that aims at accelerating 'visitor economy' in the Midlands.
He was a full Professor of telecommunication networks and digital productivity and the Head of the Intelligent Systems and Networks (ISN) Research Group, at School of Computing and Digital Technology, Birmingham City University, UK, between 2017 till 2020; he was also the Principal Data Architect for a large scale 5G testbed in the UK to accelerate digital productivity and to develop urban connected community, with West Midland 5G during 2018-2020.
He was also Full Professor of wireless systems and digital productivity and the Chair of the Centre of Excellence on Digital Productivity With Connected Services, Staffordshire University, until 2017; and His current research interests include sensing and processing for intelligent systems, wireless communication systems design and optimization, signal processing and energy-efficient systems, future generation of cellular network architecture, and business modelling for data-economy.
Mohammad  is a Chartered Engineer of Engineering Council,  Senior Member of IEEE, Fellow of IET, and co-chair of Testbed working group of International Network Generation Roadmap at IEEE. He is also Member of ITU-T Focus Group on Testbeds Federations for IMT-2020 and beyond (FG-TBFxG).  He is the lead on 'Future Networks, Digital Infrastructure & Inclusivity' for the Centre for the New Midlands.