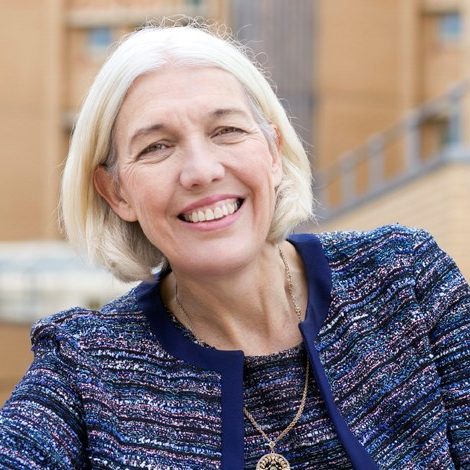 Beverley is Executive Director at the Institute for Design, Economic Acceleration & Sustainability (IDEAS) at Birmingham City University where she has worked for the past 14 years as Visiting Tutor, MA Design Management, Director of Employer Engagement and Director of Corporate Affairs, having been appointed to IDEAS in 2015. Beverley was appointed an Expert Commissioner for the Manufacturing Commission and All-Party Manufacturing Group in 2021.
Publications
Beverley co-authored 'Redesigning Manufacturing' (2015) with Professor Michael Beverland and Vicky Pyrce, co-editing 'Brexit Negotiations After Article 50' (2019) with Professor Alex de Ruyter, 'English Regions after Brexit' (2020) 'Exploring the Green Economy' and 'Green Manufacturing' (2021) with Dr Steve McCabe.  Most recently she has co-authored a report for the British Academy led by Professor Alex de Ruyter, Enabling a just transition in automotive: evidence from the West Midlands and South Australia' and is currently co-editing, 'India at 75' with BCU colleagues, Dr Steve McCabe and Makhan Singh.
Business
Beverley was previously the first female Director of FTSE 250 company, AGA Rangemaster plc and MD of subsidiary interiors business, Fired Earth.
She worked for the CBI for 13 years as Director of CBI West Midlands, Assistant Director, CBI North West, Acting Manager, CBI Brussels and Policy Adviser in the European Department, CBI London.
Beverley chairs the not-for-profit social enterprise, Boundless Outdoors Ltd, which she founded when it was threatened with closure as part of the Worcestershire County Council's outdoor education portfolio. It has doubled its revenues over the past 9 years opening a new centre and welcoming 5,000 children and young people to enjoy the great outdoors each year.
Beverley established Ultra Light Rail Partners Ltd to promote ultra light, sustainable and affordable trains and trams designed and manufactured in the West Midlands and run on the renewable natural gas, biomethane or hydrogen drawing on a hybrid drivetrain. A pilot was successfully trialled and tested at Long Marston in 2020 following funding awarded by Innovate UK and the Department for Transport.
Politics
Beverley was elected as an Independent Councillor in 2021 serving on Worcestershire County Council and in 2019 she was elected to Malvern Hills District Council where she held the economic development portfolio from 2019-2020. In 2021 she was appointed Climate Tsar for Liam Byrne MP in supporting his campaign for West Midlands Mayor.
Previously Beverley was selected as the Liberal Democrat candidate for the West Midlands Mayor in 2017 and 2020. She also served as Liberal Democrat County Councillor on Worcestershire County Council from 2009-2013.
Campaigns
In 2012 Beverley founded Birmingham Made Me to promote design and manufacturing excellence in the West Midlands raising over £1m and promoting four festivals (2012-2015) with job fairs, design competitions and a retail business accelerator launching over 40 new student businesses.
In December 2020 Warwickshire College Group announced their intention to close Malvern Hills College. A Save our Students (SOS) task force was formed, chaired by Beverley, raising around £1m. Beverley established Malvern Hills Arts & Community College to seek to purchase and run this Community Asset.