On 6 May 2021, voters in the West Midlands will have their say on who represents them at local council level; who will be the new Police and Crime Commissioner and who will be the next Mayor of the West Midlands.  In our series of election specials, we hear from the candidates who want your votes.
Election of 'Mayor for the West Midlands Combined Authority (WMCA)'
Thursday 6th May 2021
An article from Liam Byrne MP – the Labour Party candidate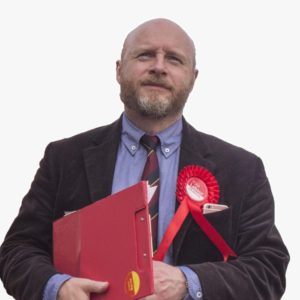 This is a moment of history for the West Midlands. It can't be a return to business as usual.
We've been shaken not by one, but three earthquakes: Covid, our departure from the EU, and the climate emergency. How we address the next three years will define how we progress in the next thirty. So, we have a choice: slink back to business as usual or rise to build a new future for the West Midlands, the heart of Britain.
After four years of a Tory Mayor, no-one is happy with how our Mayoralty works. Residents can't name anything the Mayor has done. Business is frustrated at the bureaucracy. Everyone is disappointed that we've been overlooked and lost out to London, the South and the North. Families are worried about the future. Parents and grandparents are worried about the young. Worse, the combined authority is going bust. There's now a black hole in the budget of more than £1 billion.
Everyone is right to worry. After four years of a Tory Mayor, healthy life expectancy was falling – even before Covid. More people are living in the most deprived communities, not less. And violent crime has doubled in three years. The good life is shorter, poorer and less safe.
Covid hit our region harder than anywhere else. And it hurt some much more than others. Women, black and minority ethnic communities and young people were disproportionately hurt. Inequalities have widened. Women were more likely to lose work or face furlough. Our West Midlands Covid BAME inquiry revealed the harrowing realities of avoidable, disproportionately higher numbers of deaths amongst our ethnic minority community. Our surveys and campaigns revealed the terrible realities of how so many schools lacked the technology needed to deliver home schooling to the poorest families.
So, we can't go back to business as usual. That's why it's time to set a new course for a new future for the West Midlands, a new future for the heart of Britain.
To get this right, we've spent the last year organising a gigantic conversation across the West Midlands: an unprecedented exercise asking residents of the region about their ambitions and anxieties, their fears and hopes for the future.
We've asked hundreds of thousands of residents for their views on the priorities for action. We've held inquires and commissions with civil society, industry leaders, trade unions and the TUC, Co-Op Party – and 14,000 Labour party members who come from all walks of life. We've organised virtual meetings with residents from Coventry, Wolverhampton and Birmingham to Dudley, West Bromwich, Solihull and Walsall. So, this is the peoples' plan for our future, drawn up from over 10,000 ideas, inspirations and points of view. We've distilled the common sense and practical ingenuity of the people of our region into this manifesto.
The top priorities are clear: jobs, jobs, jobs. Across the region, people are worried about our young people becoming a lost generation – and anxiety about rising crime is not far behind. Locally, people want the simple things done well: – cleaner streets, fewer, speeding cars and good quality parks and public spaces that are welcoming, not run-down and dirty. And despite all the challenges, there were things that people wanted to hold onto from lockdown: a stronger community spirit, cleaner air, less traffic, and more time with loved ones.
It's these perspectives that have helped us shape our seven pledges for seven boroughs.
Get Our Share – Win a fair share for the West Midlands, the Heart of Britain, and stand up to government to guarantee we get every penny we deserve.
Lead Green Britain – Become the UK's first net-zero carbon region and secure 200,000 skilled green trades and manufacturing jobs.
Bring Back Industry – Become a world capital of green manufacturing, turn brownfield sites into green industry zones, double apprentice numbers with free retraining for workers who have lost jobs.
Build More Homes – Double the number of truly affordable warm homes we build to put a roof over everyone's head – but we'll build on brownfield first not the greenbelt. Let's have the homes we need without losing the places we love.
Support Our Youth – Help our children and grandchildren succeed, and keep them safe from knife crime, starting with youth workers back in every neighbourhood.
Protect Our Safety – Surge in an extra 450 community police officers to boost police numbers in every neighbourhood to fight crime and make our streets safer.
Champion Community Spirit – A decade of investment into the soul of community life: grassroots sport, arts, parks, green spaces, high streets, markets and festivals.
Five generations of my family have lived and worked in the Midlands, as manufacturers, tool makers, teachers and social workers. This is the place where Sarah and I brought up our three amazing children. This is the place where I've served one of our poorest communities for seventeen years and worked with foodbanks and the homeless across the region for the last five. This is the place I've helped build with new infrastructure like New Street station.
I'm so proud of our past. I've literally written history books about it. But politics is about the future. And in the future, I want us to be a leader again. I want us to lead green Britain. Bring back industry. Get our share. I want us to be the place in Britain where it's easiest to get on in life, where we're kind to each other, champion our epic community spirit and look out for each other. That's why it's time for a Mayor to help make it happen. It's time for a Mayor who can meet the moment.
About Liam Byrne MP
Liam comes from five generations of Birmingham engineers, teachers and social workers. He became a Member of Parliament  in East Birmingham in 2004. As a dad with a young family in Birmingham, he stood for parliament because he was sick of nothing getting done. He was elected with a majority of 460 votes – but his 'tell like it is' style and focus on winning new investment has turned that into the biggest Labour majority in the West Midlands.
Find out more about Liam's plans at:
https://liambyrnemp.co.uk/A-New-Future-for-the-Heart-of-Britain-Manifesto
Follow Liam on Twitter