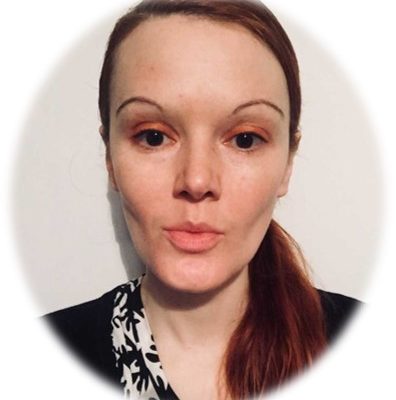 A recent government inquiry into exempt accommodation, and a subsequent ministerial announcement promising reform, have been welcomed by many in the sector.
In this article, Thea Raisbeck reflects on the long road to change and how, whilst this feels like the biggest chance to implement quality, consistency, and accountability in the supported housing sector, we must not lose sight of the need for accompanying wider policy reform.
In December 2021, the Department for Levelling Up, Housing and Communities (DLUHC) announced an Inquiry into exempt accommodation. After years of false starts and frustrations, all nestled very firmly in the 'too difficult to deal with' box, here was confirmation that this was an important issue worthy of scrutiny. No longer waved away as 'a Birmingham issue'; a 'bit niche' or 'too techy', the problem of exempt accommodation had at first limped and then sprinted into the mainstream.
The myriad of issues in, particularly non-commissioned, exempt accommodation feel at this point well-rehearsed; and there is a wealth of articles, blogs, and now government Inquiry submissions, that set out these issues in depth.  However, the research reports I wrote with Spring Housing undoubtedly remain a mainstay of the movement for change. These reports – the first of their kind to set out and analyse in detail the legislative, policy, and practice implications of a vastly outdated set of regulations – have been quoted, re-quoted, and paraphrased in countless publications, and come to the attention of large influential charities, sector bodies, local and national media, and government ministers. More importantly for the particular type of practice and policy-relevant research we carry out at Spring, our longstanding recommendations have been closely reflected in the proposals for reform announced by Parliamentary Under-Secretary of State for Rough Sleeping and Housing, Eddie Hughes.
On March 17th 2022, DLUHC published a statement detailing the Government's intentions to "bring forward measures to put an end to unscrupulous landlords exploiting some of the most vulnerable in our society". More specifically, these 'intentions' covered:
• Minimum standards for the support provided to residents to ensure residents receive the good quality support they expect and deserve in order to live as independently as possible and achieve their personal goals
• New powers for local authorities in England to better manage their local supported housing market and ensure that rogue landlords cannot exploit the system to the detriment of vulnerable residents and at the expense of taxpayers
• Changes to Housing Benefit regulations to seek to define care, support, and supervision to improve quality and value for money across all specified supported housing provision
Along with this was the announcement of a £20 million, three year Supported Housing Improvement Programme, which intends to build upon the recent supported housing pilots carried out during 2020-2021 . It was subsequently announced that this funding will be shared between Blackpool, Birmingham, Hull, and Blackburn with Darwen, and is intended to give vital assistance to some of the 'worst affected areas' whilst regulatory change is developed and implemented. The previous supported housing oversight pilots were recently evaluated by Kantar republic, with the report published in April of this year seeming cautiously optimistic about the impact. The findings showed "improvements to the quality of residential support and standards, reductions in the number of illegitimate or unreasonable Housing Benefit claims and improved an understanding of demand for and supply of supported housing". However, and perhaps unsurprisingly, the report noted that local authorities' efforts were constrained by existing regulations and funding uncertainties. So, whilst the initial pilots have shown some of the, albeit limited, gains that can be achieved with vastly increased funding, time, and resources, it is heartening to learn that the Government isn't intending to continually funnel funds to keep a broken vessel half afloat, and has acknowledged the imperative for wholesale, lasting change.
This is all, of course, welcomed and something at times it felt as if we would never see – Government acknowledgement that this is an issue of national importance, and an issue that requires more than increased local authority scrutiny and rigour to address. Indeed, the recommendations made in our research reports in 2018 and 2019, and in our continued lobbying and awareness-raising, have found their way into these commitments – if not verbatim, then remarkably alike in form and substance. We are particularly heartened to see something we have longed identified and lobbied for included: the need for local authorities to have greater control over the supply of supported housing in their area. This is surely the only way to recouple supply to demand, and ensure vulnerable residents are not 'exported' from their area of origin or preference and into areas of oversupply.
The publication in March of 106 written evidence submissions, and subsequent public evidence hearings, have only served to consolidate the need for these reforms. It is now three months since the Government announcement and publicly available detail is still light, although we know policy expert and task and finish groups are in progress, along with roundtable sessions and site visits. The most recent best estimates, gathered by the charity Crisis, suggest that there are currently over 150,000 people living in exempt accommodation in England. 'On the ground' reports suggest the problems inherent to exempt accommodation are still occurring with alarming frequency – particularly the detrimental effects on resident safety, wellbeing, and quality of life. Unsurprisingly, these injustices haven't halted in order for parliamentary business to catch up.
So, whilst it is of course gratifying to see work you and your colleagues have invested years into gradually, then suddenly, find form in tangible government 'commitments', it is important that we do not lose sight of the reasons we began this project back in 2018, and why we persisted when the reception wasn't necessary always helpful, or kind.
Any analysis of exempt accommodation begins with the basic premise that the mechanisms governing the bulk of the revenue funding for the non-commissioned sector – the 'exempt' provisions of Housing Benefit – are not fit for purpose. The only weak assemblance of 'assurance' is found within the loose requirement to provide a 'more than minimal' amount of care, support, or supervision to residents in order to claim often vastly inflated rental costs. Coupled with this are the limited opportunities for local authorities to intervene around the quality of accommodation and support provided, the absence of recognised or enforceable standards, and the resultant decoupling of demand and suitability from supply. In addition, and apparent to varying degrees nationally, is the emergence of lease-based Registered Providers of social housing. These organisations – somewhat, and often vastly, removed from traditional conceptions of social housing providers – operate predominantly or exclusively within the exempt accommodation 'market', housing a wealth of different organisations under their 'umbrella'. These 'relationships' at their worst appear no more meaningful than to provide an opportunity to take advantage of the more generous subsidy rules for 'exempt' Registered Providers. Often, too, are exemptions for such providers from the regulations governing planning, and houses in multiple occupation.
Such elements serve to form the 'bigger picture' – the labyrinth of legislative, policy, and practice issues – surrounding exempt accommodation, and are quite rightly at the forefront of conversations around reform. This is about the use – and abuse – of public money, the lack of accountability, and the proliferation of high-cost accommodation for some of our most vulnerable and disenfranchised citizens without any of the expected – and necessary – assurances. These 'loopholes' around quality, standards, and value for money often feel more akin to sinkholes. As I have stated countless times over the past four years, it is unlikely that the most pernicious of housing experts could have contrived a situation so replete with opportunity for exploitation, and so devoid of opportunity for redress. However, it is important to note – and continue to elevate – the central reason we began this work all those years ago. For, as can often be the case, practice based, very real, and very human concerns can get lost in the rush to reassemble the bigger pieces.
Our first formal report into exempt accommodation, Risk, Safety and Wellbeing, was funded by Birmingham Safeguarding Adults Board (BSAB) and was borne from a growing concern around the situation in Birmingham. At that time there were close to 12,000 units of exempt accommodation in the City, the majority not commissioned by the local authority. This translated into thousands of individuals – many of them vulnerable and with complex support needs – residing in accommodation that was often at best unsuitable and at its worst causing real harm to those it was ostensibly set up to assist. We were particularly concerned with illuminating the very real risks inherent to lightly monitored, shared units, accommodating people with competing – and often conflicting – backgrounds and requirements. This situation was referred to by BSAB as 'risky mixes'; something that has contributed to several deaths, and to countless 'hidden' and unrecorded instances of exploitation, fear, and damaged wellbeing. It has become a form of quotidian cruelty that the 'big ticket' commitments to reform may obliquely reference, may even partially address, but never explicitly name.
Similarly, research I have carried out around housing and domestic abuse in Birmingham, and around women at risk of rough sleeping, has highlighted the greater risks to, and safety concerns for, women residing in exempt accommodation. It also uncovered the use – and abuse – of the term 'refuge accommodation' by providers who had little to no skills, specialism, or acumen around domestic abuse, and often appeared to be putting women at greater risk, leading to retraumatisation and repeat homelessness. So, too, were far too frequent instances where the distinction between 'specialist women's accommodation' and accommodation that merely 'accepted' only women without any difference in ethos and practice had been elided. Again, this could leave women feeling unsafe, retraumatised and experiencing repeat homelessness. This is why we must ensure that there is specificity around refuge provision – in definition and in standards – for any forthcoming regulatory change. We cannot allow a loophole to remain which avoids scrutiny and monitoring for some of the most vulnerable and at-risk residents it is possible to house.
Just as practice-based, very real, and very human concerns can get lost in the rush to reassemble the bigger pieces, so too can adjacent policy issues; issues that threaten to dilute or contradict any attempts at reform. Our work with Commonweal, 2019's Exempt from Responsibility?, retained resident experience, wellbeing, and social justice as its essence, but was much more explicit about the 'big ticket' policy and legislative changes required to effect lasting change. So, too, was an insistence on naming – and analysing – the extant legislative and policy environment. A series of policy choices and disinvestments that, we believe, has allowed exempt accommodation to slide seamlessly into, and occupy, a space of indispensability, despite its numerous and often glaring flaws. These include the lack of social and truly affordable housing, limited access to the private rented sector, local housing allowance rates vastly out of step with local rents, and the disinvestment in funding for single homelessness, including dedicated support funding. All of this means there are many people residing in 'exempt' supported housing who have no real 'need' to be there but are precluded from accessing more suitable forms. So, too, are people who have need for a greater, much more intense, and specialised level of support, but are unable to access this due to a lack of availability; instead, being forced to rely on a form of 'supported' housing that, all too often, has limited funding to provide that support . So, when rhetoric around raising standards in exempt accommodation speaks of 'value for money', we must also consider whether compelling residents to pay for their own support through service charges, without any form of means-testing or assurances about what is being provided can ever been seen to represent 'value for money'. However, if dedicated funding for support remains limited, we may never reach a position where support is both sufficient and equitable.
Whilst much will become more apparent in the coming months, it is important we do not lose sight of the fact that this appears to be our biggest chance to truly, positively, and meaningfully reform supported housing for the better. These government commitments are the latest in a stop-start trajectory towards reform, which began in 2011 and returned in 2016-17. Consultation into proposed reforms in 2011 resulted only in the announcement that help towards housing costs for those in supported 'exempt' accommodation would sit outside of Universal Credit. Consultations into the funding of supported housing in 2016 and late 2017 posited that all accommodation currently qualifying as 'exempt' and classed as 'short term,' or of two years' maximum duration, would be removed from the benefit system and devolved to local authorities to administer at their own discretion. These proposals were roundly rejected by the sector at large, and resulted in little more than the National Statement of Expectations, which was published in October 2020. However, in the intervening years awareness and understanding about exempt accommodation has grown exponentially. Larger, influential organisations have joined the call for reform; research such as ours at Spring Housing, the tenacious work of Commonweal, the work of dedicated journalists, and of local and national politicians has created an understanding of the imperative to take direct, lasting, and meaningful action. For those of us who have worked on this issue for many years, and for those residents who have lived this often for many more, the current government position is a place we often felt would continually fall just out of reach.
No one would suggest that exempt, or supported, housing isn't needed. When it is operating effectively, ethically, and equitably, it can be both life-changing and lifesaving. However, the sector was never meant to look the way vast parts of it do right now. So, we remain focused on the broad and the specific and are firm that both need to be addressed within eventual regulation, legislation and devolved powers. This should always be, at its core, about the residents. Regulation, innovation, and legislation must retain the safety, wellbeing, and aspirations of those residents at its heart. And it must be accountable to them.
We must move away from rhetoric about 'rogue landlords' – a somehow erroneously quaint term that belies the severity of much poor practice and conflates the issues in many people's minds with the private rented sector. We must not forget that many of these organisations of concern are charitable bodies, and many more are part of the broader social housing sector. We can and should expect far, far more, and it is hoped that the social housing sector will continue to look inwards and continue to work with the government on strengthening its duties to, and relationships with, residents. We must also refrain from reducing a wealth of intersecting and conflicting policy and practice concerns to a notion of rogue elements 'exploiting the system'. A system can only be exploited if there are opportunities to do so. If we have social safety nets that often seem more akin to booby traps, gaps in funding, gaps in standards and requirements for risk and safety management, and gaps in quality and accountability, then we are leaving the door wide open for 'exploitation' in all its connotations.
So, we seem to have arrived here slowly, then all at once. The path to lasting reform may, too, be slow – that Ministerial phrase 'we will introduce any measures requiring legislation when parliamentary time allows' striking mild fear into any reader who wants expediated results. It is of course cold comfort to those currently trapped in poor quality, high cost, inadequately run support housing, and to those whose lives have been blighted by such experiences, but we are now where we often thought we would never be. People have listened. People have changed their opinions. People are repeating the phraseology and rhetoric around exempt that for years we were criticised for using.
It's not often in this line of work that a small charity nestled in the Midlands gets to say that it has played a significant role in genuinely changing things for the better, and that we helped affect that change with a lot more hope than we had money. It's important to me that we voice that, acknowledge that we are proud of it, and say that we will continue in whatever small way we can to stand shoulder to shoulder with those who have the power to make things happen.
Thea Raisbeck is an Honorary Research Associate at the University of Birmingham and Head of Research at Spring Housing. She has worked in the housing, homelessness and domestic abuse sectors for over ten years and combines academic and frontline practice with campaigning and advocacy work.
Thea holds a first class BA in English Language and Literature and an MA in Social Policy (distinction), both from the University of Birmingham, alongside numerous professional and practice-based qualifications.
Thea has a strong interest in issues surrounding homelessness, social housing, the private rented sector, violence against women and girls, and refugee and migrant rights. As an experienced practitioner, Thea appreciates the unique value and insight those 'on the ground' can bring to social research, evaluation and the creation or improvement of policy. She is committed to promoting and enhancing the contribution of those not traditionally seen as 'change-makers'; the practitioners who enact, and the individuals who are subject to, social policy and practice.
Thea is currently leading on a collaborative research and best practice project, Minimising Risk and Enabling Choice in Supported 'Exempt' Accommodation, commissioned by Birmingham Safeguarding Adults Board, and has a particular interest in the management of houses in multiple occupation and the impact of shared living on the wellbeing, safety and rights of vulnerable groups.