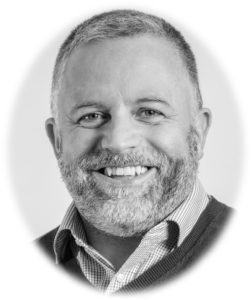 In March, the latest 'Intergovernmental Panel on Climate Change' (IPCC) study delivered its "Climate Change 2023: Synthesis Report", aka "the How-To Guide to Defuse the Climate Time-bomb." with an emphasis on climate resilient development.
In this article, Mark Hughes-Webb (Founder and Chief Ecosystems Officer , SPACE-2 Group) assesses some of the challenges and explores how the West Midlands creative sector can adapt and embrace the opportunities to innovate on the Road to Net Zero.
In considering a sustainable future for the West Midlands there can be few who believe that we are not past the tipping point when it comes to climate change. Indeed it's a climate crisis and the clock has been ticking for a long time but with a 2030 Net Zero target in mind and increasingly front and centre for many organisations, businesses and citizens, it's clear that we need a new model that embraces regenerative and sustainable science based targets. With what seems to be a vacuum of central government ambition and policy in mandating the changes that are needed, it is going to fall to an ever increasingly diverse group of organisations to come together and deliver on these ambitions and targets in the West Midlands.
It is clear that we can summon up a unique perspective on how this can be achieved. Due to the relatively small geographical size of the region versus its business and industrial influence and infrastructure, there are already great initiatives underway. Perhaps the most important thing is that we ensure the utmost visibility on where and how those initiatives are delivering on the promise of a cleaner and greener future. It has been heartening to see cities and towns and even parish councils seizing the bull by the horns and taking a much more pragmatic approach to the future – not just accepting the fact that we are going to have to adapt to the emerging climate crisis implications but also in taking a new approach to the way that those challenges are addressed. For those who value more insight, recommended reading are thought leadership books such as Doughnut Economics (Kate Raworth) and Green Swans, The Coming Boom in Regenerative Capitalism (John Elkington).
I believe there is a unique opportunity for this collaboration to occur and in looking at the creative sectors specifically, a genuine opportunity to showcase best practice, educate the wider public and embed sustainability in a creative ecosystem that delivers not just economic benefits but helps address the climate challenges that we are all facing. It seems obvious to me that a region that had global impact from the birth of the Industrial Revolution is uniquely suited to deliver on a green revolution. The scale and scope of businesses, entrepreneurs and engaged residents in region should give us all hope that there is scope to develop this in what is an ever decreasing window of opportunity?
Coventry City Council's policy draft for climate change covers in detail the approach that a city can take in delivering on many different science-based targets simultaneously whilst creating a conducive environment for businesses to thrive. Recently it announced it had generated one gigawatt in electricity from solar panels on its Council buildings alongside its large-scale rollout of electric vehicle charging infrastructure, delivering the second highest ratio of any city in the UK outside of London. In 2023 it will deliver on its ambition of being an 100% electric bus city. The council is taking the climate crisis seriously and understands the mechanics of what makes somewhere a good place to invest and more importantly, a good place to live. Pilot schemes such the drone airport and as its electric car and van loan scheme have enabled businesses to engage and experience what the future could be like. Suburban and rural schemes around the region have included electric cargo bike loans in places like Stratford-upon-Avon.
For a region that has excelled at manufacturing for over 200 years, there is an emerging sense that there will be significant challenges ahead in the move towards Net Zero. Of particular note is the automotive industry that will see a great deal of flux in the coming decade as it transitions to produce electric vehicles. Considering electric vehicles only consist of around 200 parts compared to a typical traditional combustion engine vehicle of over 800 and it is easy to imagine the impact on the manufacturing sector especially in the supply chain will be substantial.
However, that transition will hopefully be managed in such a way that it will encourage innovation and investment in new technologies. This will in turn develop new skills and new opportunities for businesses and employees across the region. Moreover, the job losses that may occur represent a pool of talent that could be retrained. One sector that stands out as a potential beneficiary in the region is the creative sector or "digital manufacturing" as I sometimes like to call it. With Screenskills reporting that the film and high-end TV sector alone will be worth £7.7bn by 2025, requiring nearly 21,000 extra staff to meet the demand and the growing skills gap being "the single biggest inhibitor to growth", this has to be a sector worth our attention.
If we take the creative sub-sectors that we specifically work with – film and TV production and other content creation such as advertising and online marketing – there has been a 30 year void in support and policy around this sector within the region. And as many readers will be aware, we are going through a golden time when it comes to film and TV production in the UK. Unfortunately, it's 23 years since the BBC closed Pebble Mill and the lack of a suitable studio infrastructure in the region has massively affected the ability of this sector in the Midlands to grow, to recruit and employ people to develop a robust and integrated supply chain. This has not only had an impact on the amount of inward investment the sector has generated for the region, but also one could argue has significantly limited the media profile of the region. There is a certain sense of irony that the region's arguably highest profile TV show, Peaky Blinders whilst having its origins in the region, has unfortunately, not been filmed in the region. Indeed, apart from filming at the Black Country Museum, much of the filming took place in the North-West in studio complexes that the councils in that region prioritised as a growth sector. The launch of Steven Knight's new Digbeth Loc Studio in Birmingham is a statement of intent and a welcome development in starting to fill the gap and increase capacity. But when considering a sustainable future, for creative sector growth in the region, we have to understand that we are not going to look backwards but look forwards.
In our opinion, there is a unique opportunity to develop the UK first sustainable ecosystem for the creative sector, this is in part due to the lack of legacy infrastructure. As a region, we can uniquely position ourselves to design a sustainable-first environment that not only will encourage investment in this fast-growing sector and its dependent supply chain, but also help change the media profile of the industry and the region, thereby providing a sustainable place to both work and live. No one should believe that increasing the growth of a sector can come at the expense of the environment. In simplistic terms, we want to see investment but not the pollution. And of course, that comes with a recognition that the sustainability goals as outlined by the United Nations cover a wide range of areas. Not just air quality, but water quality, biodiversity, diversity, inclusion, and many others that any healthy, successful sustainable region should embrace.
Around the world, there is a recognised growth in purpose driven businesses aligned around the values many of which come from those sustainable development goals. The fast-growing B Corp movement where businesses are extensively assessed on their commitment to these values are based around targets that they have to achieve annually. This starts to pave the way for how businesses should look, develop and grow. Many of these values are already embodied in companies within the region which West Midlands residents can embrace as well. The responsibility sits for this development and framing of a best practice framework that can be utilised by local authorities, businesses and other organisations, whilst stakeholders are up for debate. Local authorities can certainly put in their own priorities and frameworks in relation to what is expected from their constituents. But the slow rollout and unambitious targets set by government do not help support these activities. It takes enlightened leadership of these local authorities to deliver on these promises.
It is undeniable that climate change is a crisis and a real threat to the way that businesses operate. Can anyone really say that a business that isn't sustainable will be a business in 10 or 20 years time? Scope 1 and scope 2 emissions are those emissions that are directly owned or created by the business. And in the West Midlands, there are a number of organisations and initiatives that are working hard to deliver on reducing the impacts of scope 1 and 2 emissions, including Sustainability West Midlands and the West Midlands Combined Authority's climate change policy. However, when you analyze many creative businesses' scope 1 and 2 emissions, these constitute a small percentage of an overall carbon footprint for the organization whereas scope 3 emissions are those emissions that specifically relate to the supply chain and these can often constitute up to 90% of overall emissions.
In our region, we have some very complicated and carbon intensive supply chains. For example, automotive and construction. When we look at an industry or sector such as the creative sector we should have in our minds those scope 3 emissions. We should understand what infrastructure and suppliers a sector needs and what is crucial to the growth and development of any sector. But in the context of the creative sector, the supply chain is very diverse and relatively small. If we are to see the sustainable growth we need, we need to understand what measures and frameworks we can put in place to ensure that the supply chain develops along the best practice guidelines specifically in film and TV. The SVODs (Subscription Video on Demands such as Amazon, Sky, Netflix, Apple etc) are increasingly mandating production companies to adopt sustainability best practice through schemes such as BAFTA's Albert and the Green Book and we should hold those productions to account when they are in region. They will where possible use local and regional suppliers, however, due to the relatively small size of the sector in region, our supply chain has not developed and grown to keep up with the scale of development that has happened in other parts of the UK.
This however is an opportunity and not a threat. In simplistic terms, the ability to source the products and services that you need to support the creative projects and the wider sector is paramount at a local and regional level. If we are to secure a low carbon and net zero future as a region, we should be encouraging the best creative and technology companies to relocate here and grow their operations. Logistically the Midlands is very well served and in simplistic terms reducing the mileage of crew, cast, contractors and goods vehicles is a credible short to medium term way of reducing carbon footprint. Whilst we wait for credible commercial range electric vans and lorries to come to market, a credible local infrastructure developed with joined-up thinking should mean that commercial premises are always able to access renewable energy, heat from server farms can be used for heating buildings, even swimming pools, and electric charging infrastructure for vehicles needs to be integrated into all commercial and creative cluster sites, whether they are industrial estates or studios.
Developing a credible urban mobility programme to enable residents and workers to access those creative sites and services is essential. Coventry's ambitions are now being delivered in relation to being an electric bus city. This brings us on to another crucial aspect of the sustainable development goals and that's inclusivity. We cannot expect sectors to be inclusive if they are premised on individuals being able to drive which currently the film and TV and to an extent the event industry does. By locating studios and other content creation hubs in easily accessible public locations, for example, town and city centres or sites with existing or future designated public transport infrastructure. This would reduce the barriers to entry, lower the carbon footprint and ensure that we are delivering on the promises that the creative sector makes. Any new developments in relation to the creative sector, such as studios or venues, should be looked at in the context of those wider ambitions and realization of what the impacts of that carbon, particularly embedded carbon, creates.
Where possible, we should always be looking to repurpose and retrofit existing buildings rather than build from new. We acknowledge that there is sometimes little scope to do that. But equally, the creative sector has often got the vision to see past what spaces are or indeed look like and focus on what activities they could be doing in them. We must also recognise the importance of technology and the supporting communications infrastructure has in delivering for the creative sector. We need to understand not just how we can make these issues more sustainable i.e. renewable energy provision for servers and access to renewable power in studios and production environments. But we must also consider it in the context of changing the way that we produce content.
We cannot maintain that the old linear models of production are the future. However, we must fully recognise that technology and communication infrastructure are not necessarily as low carbon as we would expect. Even sending an email has a carbon footprint. The growth of virtual production and the demands of AI and VFX for ever increasing data usage and server capacity are all considerations. When understanding the challenges of this we must look to use local and regional expertise such as that found in the region's universities and businesses to help us reduce that impact. We must also use it as an opportunity to develop innovative new processes that embed sustainability. We must develop new collaborative and cross-sector methods of working that enhance the unique benefits that the region has to offer in particular its proximity to others sub-sectors such as theatre, gaming, and the wider arts and culture sector. We need to move rapidly beyond the siloed model and start to look at our region with a regenerative, circular economy perspective.
Our ambition of creating a closed loop system whereby we retain not only goods and materials in region should extend to talent as well. Our focus should be on ensuring that the graduate talent within the region stays in region. We need to deliver on providing long-term opportunities that give them comfort for their future careers but also as add fuel to the levelling up agenda. In the West Midlands we have demonstrated through organisations like Create Central that we can adopt a collaborative industry-focused approach to joining up what can sometimes seem like disparate creative disciplines and develop increasingly collaborative business models. Our competition does not come from within the region but from London and the other regions and the best way to address that competition is to deliver on a unique selling point that we can all benefit from.
If we put the planet first then we are putting ourselves and our competitors second. It is not difficult to see how a sustainable-first approach to developing the creative sector could become a local, regional national and international marketing slogan. But the clock is ticking. We do not have time to continue to support those business models nor to invest in supply chains and property which do not meet the highest expectations when it comes to sustainability. It is imperative as sustainability will factor highly in those assessment criteria for investment. We need to pass that threshold on everything we do. Our region's success cannot come at the expense of the planet nor of our own local and regional natural environments and looking ahead biodiversity may well prove to be a bigger challenge than the carbon current climate crisis. We must take a step back, see the bigger picture and embrace the creative opportunities that come with a sustainable-first mindset.
ABOUT OUR AUTHOR:
Mark Hughes-Webb is the Founder and Chief Ecosystems Officer at The SPACE-2 Group which consists of a number of #sustainable-first businesses working across the Midlands with the creative and property sectors and a focus on film and TV production.
The businesses include two studio ventures, Camden Street Studios (Birmingham) and Sky Blue Studios (Coventry), a Virtual Reality location scouting service, LOCATIONZ, and a vintage film and TV props house, Revival Props, based near Leamington Spa all of which have sustainability at their core.
Mark is a Board Member of Create Central, the West Midlands trade body for the creative content sector and sits on a number of regional advisory groups