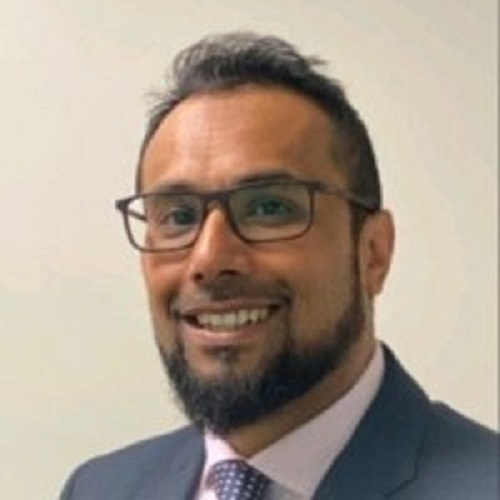 Professor Sultan Mahmud is the new director of healthcare for BT's Enterprise unit, having joined the organisation in May 2021.
Sultan previously joined Royal Wolverhampton NHS Trusts' Board of Directors in 2014 to support the RWT in its horizontal integration programme with Cannock Chase Hospital. He secured much needed elective capacity to ensure waiting lists in Wolverhampton, South Staffordshire and surrounding areas were better managed.
In his role as Director of Integration, Innovation and Research at RWT, Sultan worked with GPs, hospital clinicians and IT colleagues to develop systems that enable collaboration in a mutually supportive and cohesive unit. This has led to the creation of the population health intelligence unit in Wolverhampton and the advent of Structured Clinical Data Units (SCDU) which lays the ground for one to many care.
He is a keen advocate of technology and digital innovation in healthcare to improve clinical processes, and produce efficiency and was the Board executive lead in this rapidly growing area.
Sultan is passionate about primary, hospital and community services working more collaboratively to manage patient care as a system. He has delivered this using analytics and providing clinicians/carers with real-time information that can support rapidly changing healthcare needs.  As a result over the last two years RWT's Vertical Integration model which has increased positive patient satisfaction, increased access to primary care, reduced demand in hospital care and has gathered national attention as an innovative way forward to support general practice and promote integrated care.  It was found Vertical integration was associated with a reduction in the rate of unplanned hospital admissions and readmissions in a peer reviewed journal the only "new care model" to hold this distinction.
In addition to his work at Wolverhampton, he supports Hospitals and Primary Care Physicians across England to collaborate authentically. In 2018 he was chosen as one of the 100 vibrant faces of the UK economy by Grant Thornton and in 2019 Sultan joined the Advisory Board of the Centre for Health and Social Care Leadership at the HSMC, University of Birmingham.
He is also a guest lecturer at the University of Wolverhampton and is a visiting Professor at Birmingham City University.