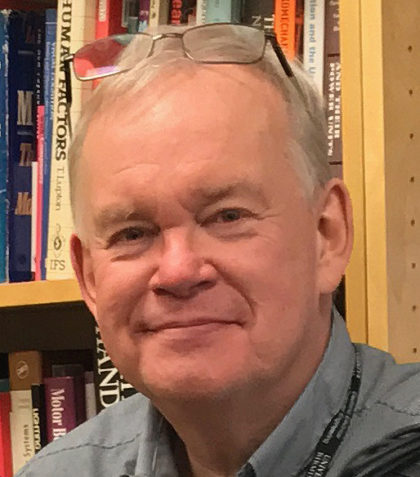 Bob Stone is a Human Factors specialist and the UK's foremost immersive technologies specialist – a 34-year "veteran" of the international Virtual, Augmented and Mixed Reality community.  In 1993, whilst researching VR and robotics at the UK's National Advanced Robotics Centre, Bob established the world's first industrial VR team, launching a countrywide collaborative VR initiative, wholly funded by industry.
Bob's research has taken him from Royal Navy vessels conducting close-range weapons and missile trials to underwater operations onboard submarines and rescue submersibles; and from search-and-rescue helicopter missions to operating theatres and medical units throughout the UK, US and South Africa.
Today, as well as being an Emeritus Professor at the University of Birmingham, Bob works closely with the Royal Centre for Defence Medicine and various UK hospitals, researching the use of VR and MR for physical and mental health restoration and rehabilitation, and for the training of future military Medical Emergency Response Teams. He also has a passion for the Virtual Heritage arena, exploiting VR and AR to help make invisible rural and oceanic historic sites visible once again, particularly around the Plymouth area where he was born and bred.
In 2011, Bob was awarded the Ministry of Defence Chief Scientific Advisor's Commendation for his contributions to Defence Science & Technology, and, more recently, his team received the Chartered Institute of Ergonomics & Human Factors 2020 Innovation Award for their defence medical work.